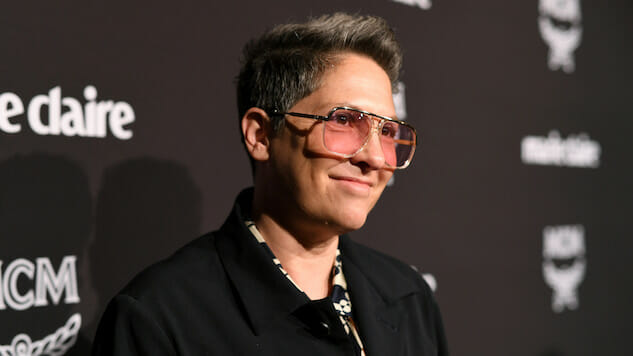 Transparent creator Jill Soloway will be taking over directorial and writing duties for Millennial Films's Red Sonja revival, Deadline reports.
Soloway is replacing original director Bryan Singer, whose underage sexual assault allegations led to his removal from the project in February.
Red Sonja marks Soloway's first project since directing the final installment in her groundbreaking Amazon series Transparent, which is set to debut this fall, and her first venture into piecing together an action blockbuster. Soloway is described as coming at the female-driven superhero film with a "new take."
The film has been in Millennium's wheelhouse for at least a decade, with Robert Rodriguez once attached to direct Rose McGowan in the title role.
Though plot details have yet to be released, the film's titular character is a sword-wielding hero and chainmail-wearing martial arts expert who originated in Marvel Comics in the '70s and is now published by Dynamite Entertainment. The film would presumably follow her origin story, one in which the character gains superhuman fighting skills from a god of combat to seek revenge for the group of mercenaries who killed her family and raped her.
Soloway's stab at Red Sonja will be the second time the character has received the film treatment. In 1985, the comic was adapted with Brigitte Nielsen and Arnold Schwarzenegger at its forefront.
"I can't wait to bring Red Sonja's epic world to life," Soloway told Deadline. "Exploring this powerful mythology and evolving what it means to be a heroine is an artistic dream come true."
Stay tuned for further updates on the production.
Hey—we included Red Sonja on our required comic reading list back in February, so maybe you should revisit our list and think about picking up an issue in anticipation of the film.