Rami Malek Made Sure His Bond 25 Villain Wasn't Motivated by Religion or Ideology Before Accepting the Role
Photo by Francois Durand/Getty
Movies
News
Rami Malek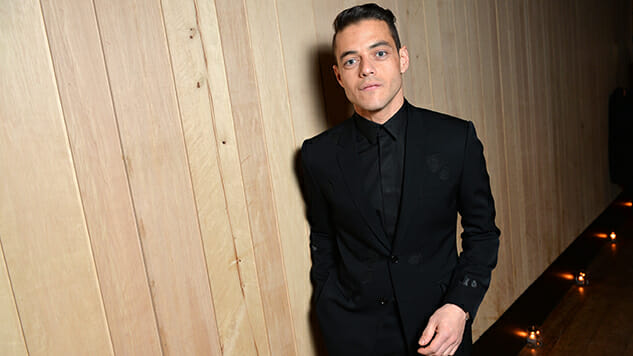 Oscar winner Rami Malek gave Bond 25 director Cary Fukunaga one major stipulation before accepting a coveted role as a terrorist with "dangerous new technology" in the forthcoming action film: no religion. The Bohemian Rhapsody star, whose parents immigrated to America from Egypt in the late '70s, described the exchange to The Mirror in a recent interview:
I said, "We cannot identify him with any act of terrorism reflecting an ideology or a religion. That's not ­something I would entertain, so if that is why I am your choice then you can count me out." But that was clearly not [Fukunaga's] vision. So he's a very different kind of terrorist.
The 38-year-old actor went on to describe his cultural background—he spoke Egyptian Arabic at home and loves Egyptian actor Omar Sharif—and the importance of playing a Bond baddie.
"I feel a substantial weight on my shoulders," said Malek. "I mean, Bond is something that we all grow up with."
The latest entry in the film franchise started filming in April of this year, and is scheduled for release in spring 2020. The road to Bond 25 has been rocky, to say the least. Yesterday director Danny Boyle left the production, citing "creative differences." Filming was delayed in May after Daniel Craig, returning one last time as the super spy, injured his ankle shooting a stunt scene. An explosion on set only a few weeks after delayed production further. And most recently, singer-actor Grace Jones—who played May Day in the 1985's A View to a Kill—reportedly turned down a cameo after learning her character lacked for lines.