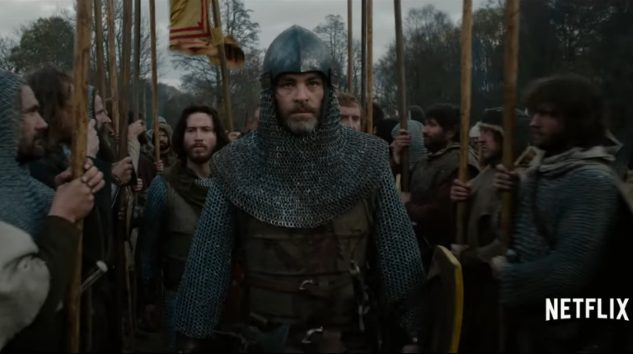 Netflix seems to be interested in acquiring every possible genre of film as exclusives for its streaming platform, so it stands to reason that "big budget historical war epic" would happen eventually. That's what we appear to have in the form of Outlaw King, a biopic on the life of Scottish king and freedom fighter Robert the Bruce, which sees Chris Pine stepping up into the starring role. That would be reason enough to be intrigued, but given that Outlaw King is also being directed by Hell or High Water's David Mackenzie, who worked with Pine on that critically acclaimed film, we have reason to be genuinely excited as well.
The story of Robert the Bruce is an interesting one, particularly because there's already been such a famous portrayal of the character in Mel Gibson's Braveheart, where he was depicted as both an ally and an antagonist looking out for the welfare of the Scottish people in the conflict between William Wallace and King Edward I "Longshanks" of England. In fact, The Bruce is essentially the most complex character in Braveheart; the guy whose loyalties essentially decide the fate of Wallace. Of course, in a film where he's the main character, it's possible that his portrayal might be more one-note heroic, and less nuanced. Regardless, the official synopsis is as follows:
An epic story about the legendary King of Scots, Robert the Bruce, and his battle to regain control of Scotland after he is declared an outlaw by the King of England for helping himself to the Scottish crown and creating civil war.
Outlaw King will get its world premiere at the Toronto International Film Festival in September, and make its way to Netflix on Nov. 9, 2018. Check out the trailer, and its revenge that "rips at the soul," below.
Oh, and good luck to actor Stephen Dillane, the former Stannis Baratheon of Game of Thrones, who takes on the seemingly impossible task of living up to Patrick McGoohan's legendary performance in Braveheart as Edward Longshanks. He will need all the luck he can get.