Here's the First Footage From Ocean's 8
The full trailer is due out tomorrow, Dec. 19
Images via Warner Bros./YouTube
Movies
Video
Ocean's 8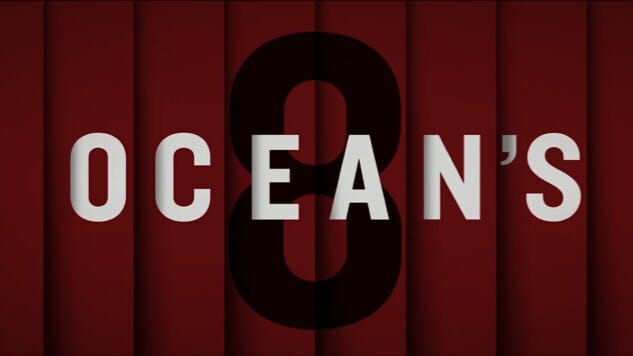 All-female Ocean's Eleven spinoff Ocean's 8 is due out next summer, and as of this morning, Warner Bros. has shared the first moving pictures from their star-studded forthcoming crime caper, ahead of the film's full trailer debut on Tuesday, Dec. 19.
The quick-hitting trailer tease above is framed by Debbie Ocean (Sandra Bullock) and Lou (Cate Blanchett) discussing why Debbie feels the need to stage an epic heist at New York City's annual Met Gala. A rapid-fire series of shots of both the eponymous eight and the film's central crime later, Debbie simply replies, "'Cause it's what I'm good at." Can't argue with success.
As expected, the video emphasizes Ocean's 8's stellar cast: Beyond Bullock and Blanchett (who have three Oscars between them), the film also features Rihanna as Nine Ball, Mindy Kaling as Amita, Awkwafina (aka Nora Lum) as Constance, Helena Bonham Carter as Rose, Anne Hathaway as Daphne Kluger and Sarah Paulson as Tammy.
We got our first photographic look at the titular eight back in January. However, we're still not quite sure what they were doing on that subway. Traveling to the heist all casual-like, perhaps?
Ocean's 8, directed by Gary Ross (The Hunger Games), opens on June 8, 2018. Watch the trailer tease above, see the poster below and watch out for the full trailer tomorrow.
Join the dream scheme. #Oceans8 hits theaters June 2018. pic.twitter.com/W4HOEc3kzY

— Oceans8Movie (@oceans8movie) December 14, 2017