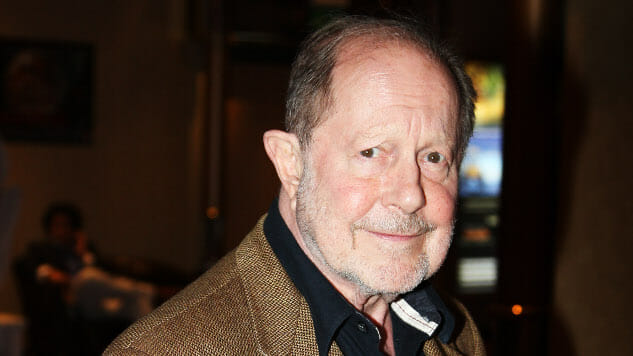 Visionary British director and cinematographer Nicolas Roeg, whose career as a filmmaker spanned over six decades, has died. He was 90 years old. His son, Nicolas Roeg Jr., said his father died on Friday night, per the BBC.
Roeg leaves behind an impressive and idiosyncratic body of work, including his first four films: his Mick Jagger-starring directorial debut Performance (1970), Walkabout (1971), Don't Look Now (1973) and David Bowie's film debut The Man Who Fell to Earth (1976). His 1980 film Insignificance inspired the title of a 2001 album by Sonic Youth and Wilco producer Jim O'Rourke, who has also named three other albums after Roeg's films.
Roeg started his career in the film industry from the bottom, making tea and operating the clapper board at Marylebone Studios, and moving up the ranks to work as a second-unit cinematographer on David Lean's Lawrence of Arabia and cinematographer on François Truffaut's Fahrenheit 451 before making his directorial debut with Performance in 1970.
Despite confounding critics at the time, Roeg's first four films have gained loyal cult followings, and continue to influence pop culture and fashion to this day.
Donald Sutherland, who starred in Don't Look Now and named one of his sons Roeg, has paid tribute to the late director. "He is a fearless visionary, always was, always will be," he told the BBC. "He was a liberating joy to work for. I fell in love with him then and will love him forever."
Moon and Mute filmmaker Duncan Jones, son of David Bowie, who made his film debut in The Man Who Fell to Earth, also paid tribute on Twitter. "Thank you for making so many brave choices, & giving this strange little lad in pajamas an ongoing love of filmmaking," he tweeted, also sharing a childhood image of himself with Roeg and his own late father.
Just heard another great storyteller, the inimitable Nicolas Roeg left us today. What an incredible body of work he's left us with!
All my love to his family.
Thank you for making so many brave choices, & giving this strange little lad in pajamas an ongoing love of filmmaking. pic.twitter.com/QVg2znq3Rs

— Duncan Jones (@ManMadeMoon) November 24, 2018
Fans have called Roeg's bold imagery and dreamlike manipulation of time in his work ahead of its time, although Roeg himself didn't care for that characterization. "I hate that expression," he told The Guardian in a 2011 interview. "I don't want to be ahead of my time. This is my time. It's Marmite, isn't it? You like it or you don't."