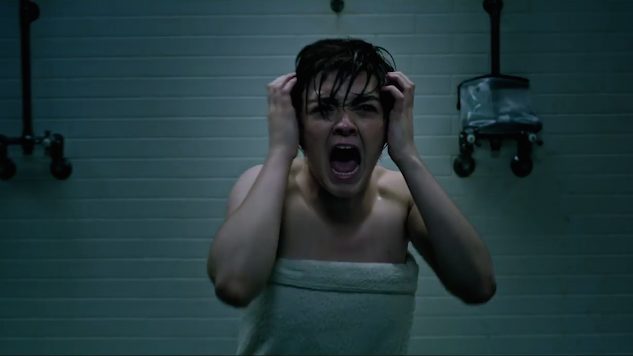 The last few months have been extremely complicated for the future of the X-Men franchise, as Disney and Fox have haggled over the latter's acquisition, and rumors have swirled that future films on the X-Men slate (such as X-Men: Dark Phoenix and The New Mutants) would be outright canceled or somehow rolled into the Marvel Cinematic Universe.
Now, however, we've gotten word via IMAX's quarterly earnings report that both Dark Phoenix and The New Mutants are still on for theatrical IMAX releases. Even if they do represent the end of the current mutant/X-Men cycle at Fox, it seems like these films will indeed see the light of day.
Dark Phoenix, which was originally scheduled for a Nov. 2, 2018 release, continues the Jean Grey/Phoenix storyline previously seen in X-Men: Apocalypse. Starring Game of Thrones' Sophie Turner as Jean Grey and written by Simon Kinberg, the film also brings back most of the Days of Future Past X-Men timeline, including James McAvoy, Michael Fassbender, Jennifer Lawrence, Nicholas Hoult, Alexandra Ship, Tye Sheridan and Kodi Smit-McPhee. That film is currently planned for reshoots of some kind, although the nature of them is not known. One can only assume that the sunk costs of that film, not to mention the star-studded cast, demanded some sort of release. Current release date: Feb. 14, 2019, so your Valentine's Day plans are clearly covered.
The New Mutants, on the other hand, is a more tenuous proposition, given that it isn't a well-known property or existing franchise. With more of a genre/horror focus than any of the previous films in this universe, New Mutants will attempt to take the series in a tonally new direction by exploring the horrific aspects of teenagers with uncontrolled mutant abilities. Directed by Josh Boone, that film was originally scheduled for an April 13, 2018 release, but is now scheduled for Aug. 2, 2019 as it undergoes reshoots of its its own.
The New Mutants brings a bunch of fresh faces to the franchise, including Maisie Williams (Game of Thrones) as Wolfsbane, Charlie Heaton (Stranger Things) as Cannonball, Blu Hunt as Dani Moonstar and Henry Zaga as Sunspot. Also present: Anya Taylor-Joy of both The Witch and Thoroughbreds as Magik, who will also be appearing in 2019's hotly anticipated Glass from M. Night Shyamalan.
Here's hoping that the films stick to their release schedules, this time around.