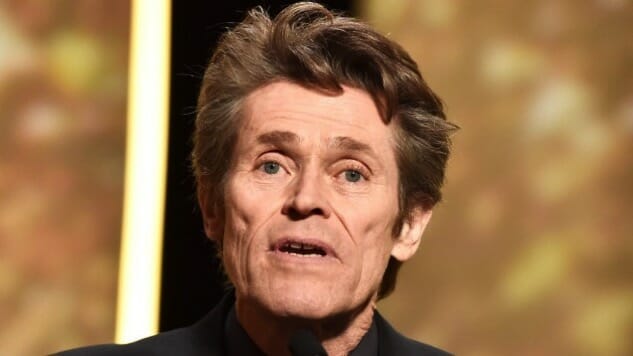 Willem Dafoe has just joined an incredibly star-studded cast in Kenneth Branagh's remake of Murder on the Orient Express, an adaptation of Agatha Christie's 1934 novel of the same name. The period film follows the Belgian detective Hercule Poirot (Branagh) as he investigates the murder of a wealthy American aboard the Orient Express, the longest train in the world during the early 20th century.
Dafoe, the latest addition to a pretty deep cast, will play undercover detective Gerhard Hardman alongside the likes of Johnny Depp, Daisy Ridley, Judi Dench, Michelle Pfeiffer, Penélope Cruz, Josh Gad, Michael Peña, Leslie Odom Jr. and Branagh. It will be interesting to see what the onscreen chemistry looks like between these talented people. This kind of film really calls for the large, star-studded ensemble and Branagh has really delivered on star power. Branagh has also had a pretty exciting directorial career, and there's nothing better than a good murder-mystery.
The remake's screenplay was written by Michael Green, making his career a little more exciting these days. You might remember his less-than-stellar work on Green Lantern, but he's filled his year with writing for Logan, Alien: Covenant and Blade Runner: 2049, plus serving as producer for the new Bryan Fuller television series American Gods. So things are looking up.
There's lots to be excited for here. Murder on the Orient Express releases on Nov. 22.