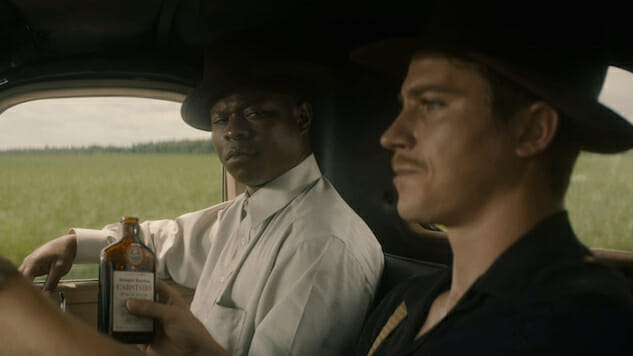 "I dreamed in brown."
The new trailer for Dee Rees' Mudbound is here, and it gives us a much fuller picture of the plot of the Netflix original film. The film went through some struggles to get its necessary funding, but is now viewed as an awards contender. There's a lot of voice-over in the trailer, mainly from Carey Mulligan, who says the line quoted above.
The film follows two families in Mississippi just after WWII, one black and one white. A friendship develops between two men in the separate families, a friendship jeopardized by the prejudices of the other members of the white family.
Mudbound comes to Netflix on Nov. 17—see what else is being added to the streaming service next month here. You can watch the previous Mudbound teaser here and read our review of the film here.