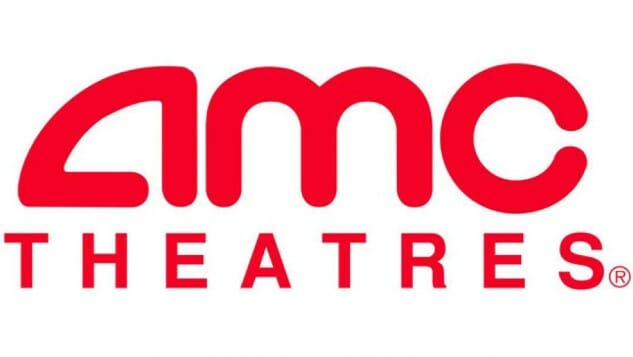 Seemingly eager to piss off consumers as thoroughly and efficiently as possible, the country's largest movie theater chain is introducing a first-of-its-kind program for the industry: Location-based pricing in each theater. Dubbed Sightline at AMC, the upcoming ticket pricing initiative will offer "discounts" to people willing to sit in undesirable locations such as the front row, but will primarily punish viewers who want to sit in locations that are generally desirable, such as the center of the theater. The program will debut this week at select AMC Theatres locations in New York, Chicago and Kansas City—where the company will no doubt be monitoring how much grumbling and complaints they have to field—before expanding to all domestic AMC locations by the end of 2023, according to Variety.
In effect, this would simply appear to be yet another method of wringing a few more bucks out of the average movie theater customer, at a time when theaters are facing existential struggles and movie attendance is far lower than theaters and studios want it to be. More consumers than ever are electing to simply stay home and indulge in the convenience of their home theaters, and it's hard to believe that a program that penalizes the user for wanting to sit in a decent seat at the theater will motivate more people to head to their local AMC.
Pricing under the Sightline at AMC program will be divided into three tiers, with the "Standard Sightline" level described as the "seats that are the most common in auditoriums and are available for the traditional cost of a ticket." Users in those seats apparently won't be impacted either way. Then there's the "Value Sightline" section, which the company refers to as "seats in the front row of the auditorium, as well as select ADA seats in each auditorium, that are available at a lower price than standard sightline seats." This might seemingly represent a potential bargain to at least some consumers, or those oddballs who enjoy sitting in the front row and craning their neck straight up to look at the screen, but the value pricing will only be available to AMC Stubs members, no doubt lessening its impact.
The true goal of the program is no doubt the "Preferred Sightline" group, which AMC defines as "seats in the middle of the auditorium, and are priced at a premium to standard sightline seats." Which is to say—the seats that most any normal consumer would choose if given the chance. What's particularly infuriating is that these seats will apparently be priced with a premium regardless of seat availability—you can be the only person in an entire auditorium, but you'll still pay extra to sit in a desirable row. With that said: What's to stop a person in a theater with only a few customers from buying "Value Sightline" seats and then simply moving to a more desirable location once the film starts?
The entire program serves as a funnel to generate more AMC Stubs A-List subscriptions in general, as A-List members will be exempt from the additional charge—which AMC has not revealed—for Preferred Sightline seats. The company also hasn't revealed any sample mapping of an average theater, to illustrate what percentage of seats would be designated as "Value" or "Preferred." Notably, the additional charges will apparently only apply to showtimes "that begin after 4 p.m." at participating locations, and it's also not applicable to the chain's Discount Tuesdays promotion, so there should still be some opportunities for users to sneak around the new restrictions.
At the end of the day, though, it's just one more insidious upcharge in the theatrical experience, which is hardly the thing that consumers need to be facing right now. But don't fret, AMC feels your pain, and they assure the users that this move is okay because it "more closely aligns AMC's seat pricing approach to that of many other entertainment venues." Because lord knows, we've all been hoping that the Ticketmaster approach to buying Taylor Swift concert tickets could be mirrored in our trips to the movie theater, right?