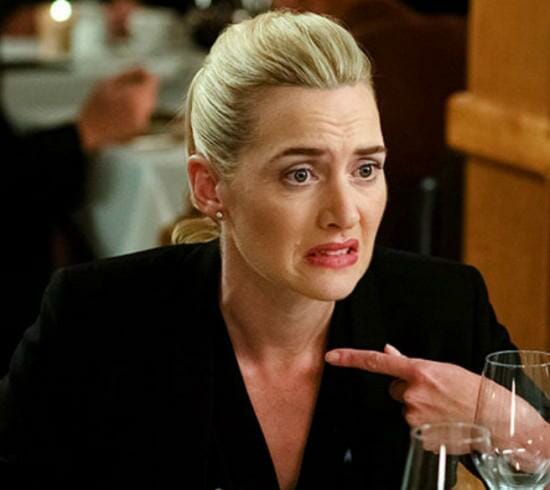 It's difficult enough to develop compassion for cinematic characters in the long form. It takes the combined effort of cast, crew and a little of that old movie magic to create enduring feelings for fictional creations. So naturally, turning a film into a series of short jokes creates hurdles. The episodic elements break down the continuity that carries the audience from start to finish. Ideally, the thematic elements of vignettes will unite them in a way that fashions a connected narrative, even if that short form, repeated for effect, isn't a traditional story. But it's so easy for things to go wrong. Enter Movie 43, an example of how everything can go wrong.
There's never any real explanation for the title of the film. The best estimation might posit that it was a working title that was lazily never changed. That laziness categorizes much of this poor excuse for cinema. In the absence of story lines, punchlines should abound. But the dozen short stories that comprise Movie 43 would never have made it to air in Saturday Night Live's most desperate moments, much less made it to the local multiplex. This scattered mishmash of dead ends is too puerile to deem black comedy, and the only thing rarer than a laugh here is an attempt to make sense of anything going on. It insults the intelligence of any audience it could hope to draw, and be warned—you will be disrespecting your wallet if you shell out anything for this.
The idea sounds potent enough—get an impressive roll call of actors, both comedic veterans and the more serious types, pair them with idealistically humorous directors, and make the kind of comedy that is nearly a lost art. But nothing works here, and this production, apparently four years in the making, is a black mark on the résumé of everyone involved, a collection of afterthoughts that never should have entered their minds, much less ours. It's quite a feat to make something supposedly less arduous than feature-length filmmaking look so laborious—Movie 43's central goal seems to be shock and awesome, looking to push the envelope and defy boundaries in the name of humor. Perhaps the aspiration was even loftier, something along the lines of a very meta skewering of an industry full of egomaniacs with self-esteem issues. But the only thing this movie successfully becomes is a multi-headed mascot of epic failure.
In case you need more convincing, a little extra push to help you believe that even cinematic heroes can make abominable choices from time to time, here are a few reasons you should avoid Movie 43 at all costs (yes, even Redbox in a month or two): In one skit, Hugh Jackman has a scrotum on his neck that no one can notice except for his flustered blind date, Ms. Winslet. (That is the entire joke.) In another, Seann William Scott and Johnny Knoxville, men who never met a bad comedy they didn't like, can't seem to commit to a sequence involving vicious hostage leprechauns and a fairy/fellatio punchline. Even they seem put off by it all. Even the post-credit sequence, often a reward for faithful audiences, feels like a punishment for staying in your seat.
As it turns out, watching actors who are otherwise likable, marketable and capable reduce themselves to this ridiculous pabulum isn't funny. It's depressing. The whole thing feels like a container of leftovers so rancid and spoiled that the stench gives it away the second you open the lid. Save yourself—leave this container unopened.
Directors: Elizabeth Banks, Steven Brill, Steve Carr, Rusty Cundieff, James Duffy, Griffin Dunne, Peter Farrelly, Patrik Forsberg, James Gunn, Bob Odenkirk, Brett Ratner, Jonathan van Tulleken
Writers: Steve Baker, Will Carlough, Jacob Fleisher, Patrik Forsberg, Matt Portenoy, Greg Pritikin, Rocky Russo, Jeremy Sosenko, Elizabeth Wright Shapiro
Starring: Dennis Quaid, Greg Kinnear, Hugh Jackman, Kate Winslet, Emma Stone
Release Date: Jan. 25, 2013