Watch the First Trailer for Ondi Timoner's Mapplethorpe, Starring Matt Smith
Images via Samuel Goldwyn Films
Movies
News
Mapplethorpe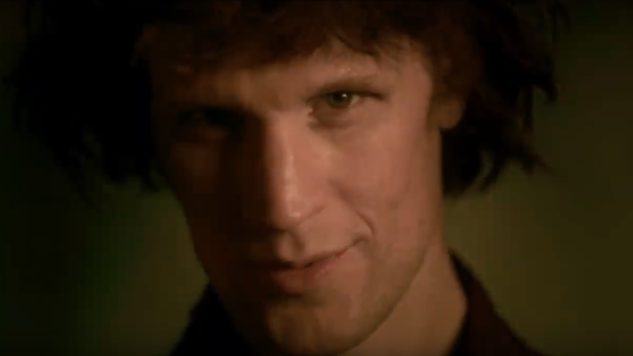 The first trailer for Mapplethorpe, documentary-filmmaker Ondi Timoner's biopic on the groundbreaking, controversial photographer Robert Mapplethorpe, is available now.
The film looks at the photographer's life before moving into the famed Chelsea Hotel with his onetime soulmate Patti Smith through the time after, photographing stars such as Debbie Harry, Grace Jones and Andy Warhol. It will also explore the controversial nature of his work, at a time (the '70s/'80s) in which eroticism was taboo and sexual exploration was less-than-mainstream.
The trailer shows Mapplethorpe and Patti Smith, from checking in to the Chelsea to shooting his first iconic images. Darker sides of the photographer's life are explored, from his at-times tumultuous love life to the many rejections he faced in the art world. The trailer ends with a voiceover, in which Mapplethorpe notes his one solace: "Beauty, knowing that my work will outlive me." This directly alludes to the artist's too-soon death in 1989 of complications associated with his AIDs diagnosis, something sure to be explored in the film.
Mapplethorpe stars Matt Smith as its namesake lead, with Marianne Rendón, John Benjamin Hickey, Mark Moses, Carolyn McCormick, Brian Stokes Mitchell and Kerry Butler also stepping in. It is produced by Boston Divas Productions alongside Timoner's Interloper Films. Production started this past July and the film is due out on March 1, 2019.
Check out the film's trailer and poster below.