Warner Bros. Wants Matthew Vaughn to Bring Some Levity to Man of Steel 2
Image via Warner Bros.
Movies
News
Man of Steel 2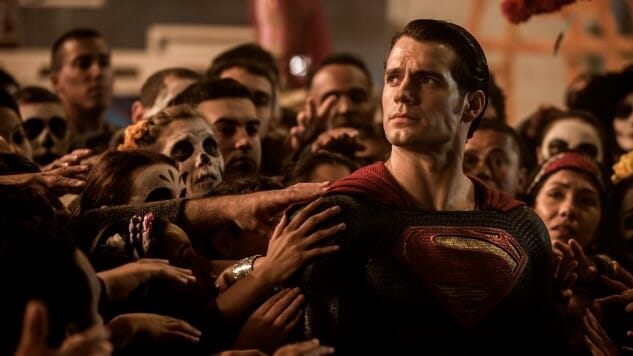 After a critically disappointing year for DC in 2016, they're looking to turn over a new leaf going forward. Well, eventually. We still have Justice League and Wonder Woman to get through. Collider reports that Warner Bros. want Matthew Vaughn to bring a little levity and fun back to Superman and direct the Man of Steel sequel.
Vaughn is reportedly in early talks, nowhere near the deal-making stage, but this could prove a smart move for DC going forward. After injecting some life and color into the X-Men series with the kind of brilliant X-Men: First Class, Vaughn could actually pull off the impossible and improve Superman in the same way. In fact, he even pitched an idea with Mark Millar to DC for a Superman film pre-Man of Steel, telling MTV News, "Superman is about color and fun, or it should be." See, he gets it. Obviously the studio went with Christopher Nolan and David S. Goyer's version, leading to where we are today. But just imagine the mind behind Kick-Ass and Kingsman helming a Superman film. Even if they don't land him for Superman, DC still wants Vaughn for a superhero film of some sort. But Man of Steel 2 is what they should petition hard for.
Man of Steel 2, no matter who gets it, will act as a true sequel to Man of Steel, since Batman v Superman was focused more on setting up Justice League. Fingers crossed for Vaughn, who is currently in post-production on the Kingsman sequel.