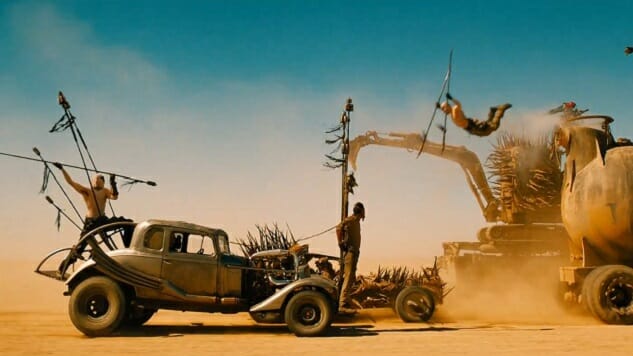 After the critical acclaim and box office success of director George Miller's long-planned follow-up to the Mad Max universe, 2015's Fury Road, it would have been natural for fans to expect a quick turnaround on another sequel starring Tom Hardy as Max Rockatansky, and possibly Charlize Theron as the scene-stealing Furiosa. However, the obvious sequel has been pretty much totally inactive ever since, thanks to legal disputes with Warner Bros. over unpaid earnings on Fury Road. These unfortunate legal proceedings have left the series in the lurch, but according to Miller, there now seems to be hope on the horizon.
"It all started because of the chaos at Warner Bros. and not Kevin Tsujihara, it was pre all that," Miller said to Indiewire. "He wasn't the antagonist, because a lot of people didn't know what was going on and were not prepared to make a definitive stand; everybody was running around fearful, it seems, through three regimes. It was hard to get anyone's attention, so we went to litigation. The chaos has stabilized and it's become extremely positive as the dust seems to have settled after the AT&T merger."
It's a little difficult to understand the details of Miller's dispute, but what we should focus on is this: Miller has Mad Max ideas, and he says he's fully intending to make them. He went on to say the following: "There are two stories, both involving Mad Max, and also a Furiosa story. We're still solving, we've got to play out the Warners thing, it seems to be pretty clear that it's going to happen."
Woah, woah. "Two stories involving Mad Max," AND "a Furiosa story"? Does that mean that Miller has plans for at least three different films in this universe? Hopefully, the 74-year-old director has time for all of these projects. He's currently most focused on directing the film Three Thousand Years of Longing, starring Idris Elba and Tilda Swinton. If the news on Mad Max is good, that means we could see our Fury Road sequel next.