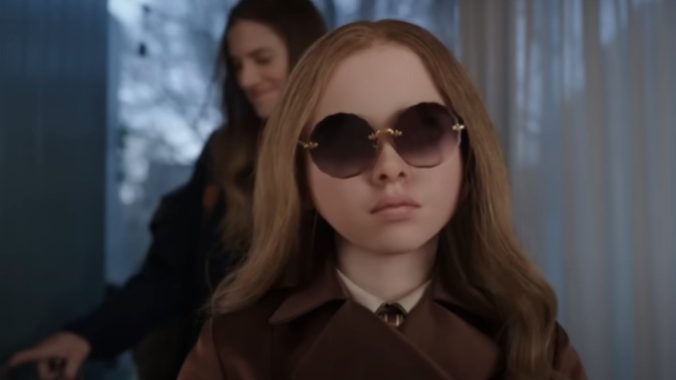 Savvy industry observers could have already told you last week that a new camp horror queen was about to make her debut, but after the first weekend's box office results there's no longer any doubt: M3GAN is a phenomenon. Besting its projections and putting up more than $30 million at the box office on its first weekend, against a budget of only $12 million, it's a classic success story for a modestly budgeted horror IP—a very familiar story for studio Blumhouse and distributor Universal Pictures. The powers that be certainly agree as well, as the film reportedly now already has a sequel in early development. Which is to say, expect to see a whole lot more of M3GAN for the foreseeable future.
The success of M3GAN can certainly be attributed on some level to the talent assembled behind the camera, from its producers, to its screenwriter, to director Gerard Johnstone, who created the underrated 2014 New Zealand horror flick Housebound. And then there's super-producer James Wan, who possesses a killer knack for knowing precisely what it is people want to see. As he remarked on the film's success:
"M3GAN plays on a lot of different levels: It's scary, creepy, touching and emotional at the same time. We wanted to lean into something more technology-driven as opposed to supernatural."
The gonzo, campy side of M3GAN, meanwhile, can probably be largely attributed to writer Akela Cooper, who delivered one of 2021's most ridiculous horror films in the form of Malignant—compared to that, the concept of M3GAN is almost relatively tame. Speaking with the L.A. Times, however, Cooper said that her initial script for M3GAN was significantly more gory and violent than the cut that finally made it to theaters this weekend, and said that she believed an unrated version could become available in the future that would restore some additional kills.
"No shade to Universal, love them, and I understand that once the trailer went viral, teenagers got involved and you want them to be able to see it," Cooper said. "There should be an unrated version at some point. I heard it is on the books. But yes, it was way gorier. Her body count in the script was higher than in the movie. She did kill a bunch more people, including a couple of characters whom James [Wan] was like, 'I like what you did with those people, but I want them to live.' I was merciless, but again, that is me. My humor is extremely dark."
Suffice to say, the horror geeks in the audience who already enjoyed this first version of M3GAN should be quite curious to see that unrated cut, whenever it comes along. Meanwhile, we'll bring you more news on the M3GAN sequel—it had better not be called M2GAN—whenever it breaks.