Logan Promo Sends 1,974 Fans a Frame from the Forthcoming Final Trailer
Image via 20th Century Fox
Movies
News
Logan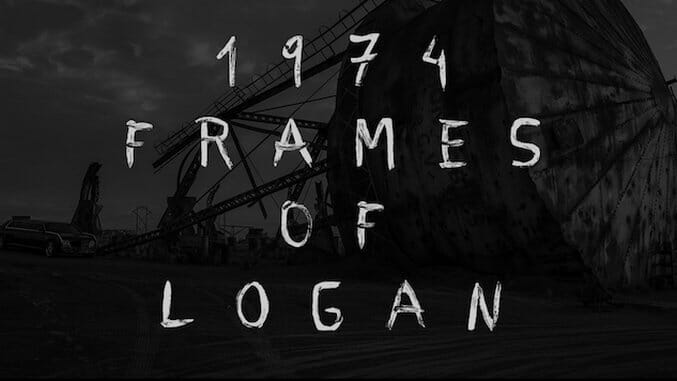 Logan's final trailer is being rolled out in a peculiar way. Earlier today, Hugh Jackman and director James Mangold posted a link to a site called 1974FramesOfLogan.com (a reference to the year Wolverine first appeared), where you're prompted to enter your name, address and email to receive one of 1,974 "custom limited-edition postcard[s]," each featuring a unique frame from the trailer.
The site encouraged users to share the frame they receive with the hashtag #OneLastTime, but now that all of the frames are claimed, it says, "Follow the hashtag to watch the story unfold." It's not clear yet when the trailer will be released or whether it's contingent on the posting of the frames online. Still, at least we know we'll get another harrowing look at Logan before it releases on March 3.
Watch Logan's first trailer here, and keep an eye out for the new one.