Watch the First Trailer for Greta Gerwig's A24 Debut, Lady Bird
Photo via YouTube, A24
Movies
Video
Lady Bird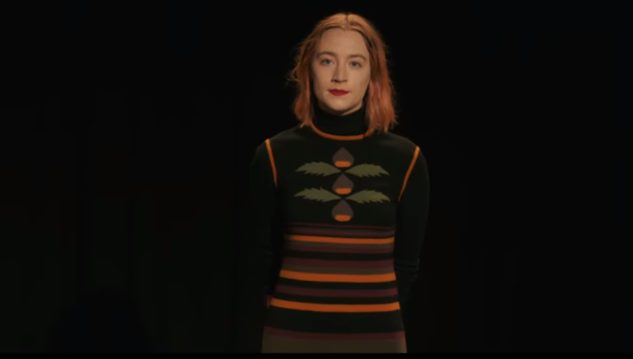 A first trailer has finally hit the web for actress Greta Gerwig's hotly anticipated directorial debut, Lady Bird. The film is distributed by A24, the independent studio/distributor that has scored big in recent years with critically acclaimed films such as Ex Machina, Room, The Witch, The Lobster and Moonlight.
The coming-of-age dramedy stars Saoirse Ronan as college-bound young vagabond/possible slacker "Lady Bird," a girl who is often at odds with the powerful personality of her mother, played by Laurie Metcalf. In the trailer, she struggles with questions of where to attend college—or perhaps more accurately which colleges would accept her—along with a host of social stigmas. It's hard not to be immediately reminded of Gerwig's own Frances Ha from 2012, which explores many of the same emotions in a post-collegiate setting.
Regardless, Lady Bird looks to capture just the right level of sentimentality and dramatic impact that have made A24-distributed films into award show magnets. Ronan, likewise, is already a two-time Academy Award nominee at age 23, most recently having scored a Best Actress nomination for 2015's Brooklyn. Could Lady Bird be the film to bring home her first Oscar? We'll just have to see, when the film is released in November.
Lady Bird releases on Nov. 10.