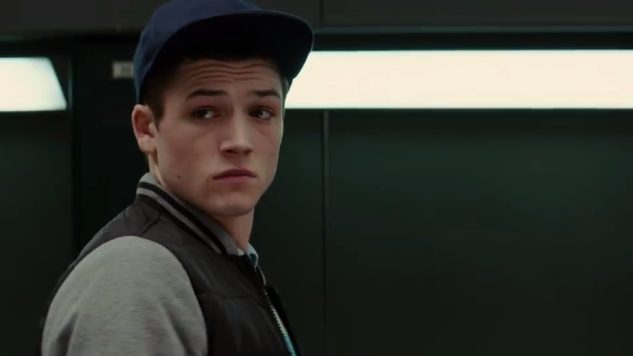 Good news, Kingsman fans: it was recently announced via Twitter that the release date for Kingsman: The Golden Circle has been bumped up from Oct. 6 to Sept. 29.
Fox's KINGSMAN: THE GOLDEN CIRCLE has been bumped up a week—the sequel will now open 9/29/17 instead of 10/6.

— Exhibitor Relations (@ERCboxoffice) March 19, 2017
This was probably a smart move, given that the original release date would have seen the follow-up to 2014's highly popular spy-movie homage competing with Denis Villeneuve's Blade Runner sequel, whose gargantuan hype will all but guarantee a killer opening weekend at the cost of all films unfortunate enough to be premiering on the same day.
Of course, this is not to say that The Golden Circle lacks hype of its own. When the first film hit theaters three years ago, it astonished filmgoers with the way it placed the iconic debonair of 007 alongside blood-soaked, Tarantino-esque ultraviolence. Director Matthew Vaughn, a seasoned dealer in cinematic chaos, sent the camera whooshing, swerving and sprinting alongside the agile spy warriors at the film's center, creating a uniquely propulsive visual experience. With Vaughn back at the wheel for round two, we can expect more flippant, brutal anarchy but also some noteworthy changes, chief among them being the introduction of the agency Kingsman's American equivalent, Statesman.
Now, if only Fox will give us a trailer already ….