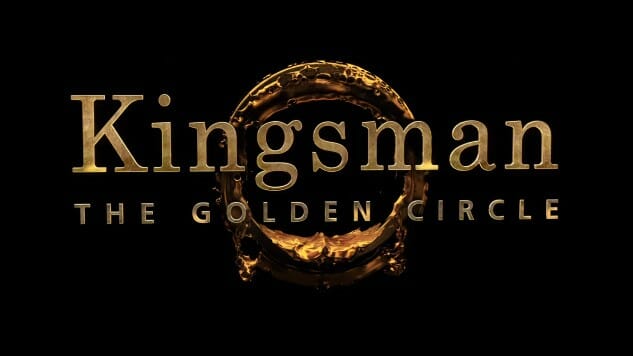 These days, we're in the baffling Age of the Trailer Tease, where we get sneak peeks of sneak peeks of movies that are months from being released. Well, Kingsman: The Golden Circle has possibly trumped all other sneak peeks of sneak peeks with this new promo video.
Basically, it seems as if the new trailer has just been sped up to a 15-second ordeal, with images literally whizzing by. It'd be fun to know how many frames per second they wound up with. The only way to gather any information is to freeze the trailer on each individual frame, which is hard, because trust us, we tried. But that's just how much we care about delivering news to you, dear reader. Anyway, it seems that villainous Poppy has some sort of evil diner that serves nefarious burgers. There's also some pretty cool (but brief) shots of Channing Tatum, Halle Berry and possibly Colin Firth. Yeah, it's hard to tell, y'know, since it's so quick.
Kingsman: The Golden Circle hits theaters on Sept. 29. Check out the trailer tease above, and stay tuned for a hopefully slower, full-length version of the trailer, possibly coming out by the end of the week.