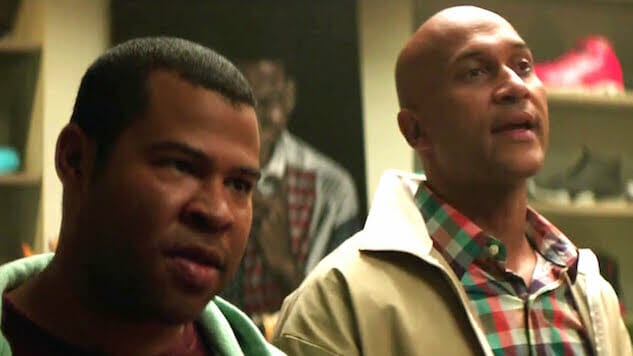 Key and Peele have apparently been up to a lot since their critically acclaimed sketch show left the air last September. They've been tied to a TV comedy about cops, a stop-motion movie with Henry Selick and a feature film entitled Keanu, co-starring Nia Long. Now, finally, we have some substantial fruit from one of these projects, and it comes in the form of Keanu's red-band trailer.
It looks pretty amazing. According to the trailer, it appears that Peele's character, recently dumped by his girlfriend, has acquired an adorable kitten and named it after the Matrix star. But the happiness doesn't last long, as Keanu is apparently stolen and now the two heroes must go undercover as "drug dealers" to get him back. The trailer's strength lies in Key and Peele's amazing impressions and deft handling of black culture, which is unsurprising because that's the combination that made them famous in the first place.
Keanu hits theaters on Apr. 22.