Jared Leto Will Play Hugh Hefner in Brett Ratner-Directed Biopic Because Of Course He Will
Photo by Charley Gallay/Getty
Movies
News
Jared Leto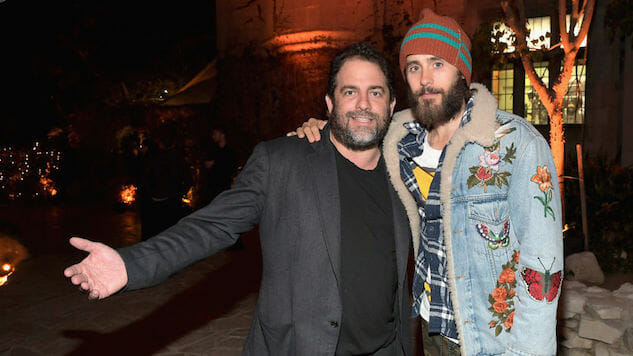 Here's a candidate for the worst possible sentence in the English language: Jared Leto will play Hugh Hefner in a biopic directed by none other than Brett Ratner.
Hefner died at the age of 91 just a week ago, and was known for wearing a smoking jacket all the time and making money off of the relentless objectification of women. It may have only been a week, but Ratner has apparently finished grieving and now wants to move forward with his biopic, which THR reports he's been trying to make since 2007.
The project is in early development with Ratner's RatPac Entertainment (because of course that's what it's called), and will star Jared Leto (because of course that's who they want to play Hugh Hefner). Leto never got to meet Hefner, but Ratner is confident that with the amount of footage of the man that's available, Leto will be able to capture his essence.
But THR isn't done yet. Before their report ends, they drop one last bomb: "Ratner also plans to reboot the Hefner-hosted, late-1960s talk show Playboy After Dark." Because what Ratner thinks we need today is a resurgence of that 1960s Playboy energy. Those of us hoping that we might get a break from that are shit out of luck.