Jared Leto Confirms He's a Vampire ( … in Newly Announced Spider-Man Spinoff)
Photo by Tullio M. Puglia/Getty
Movies
News
Jared Leto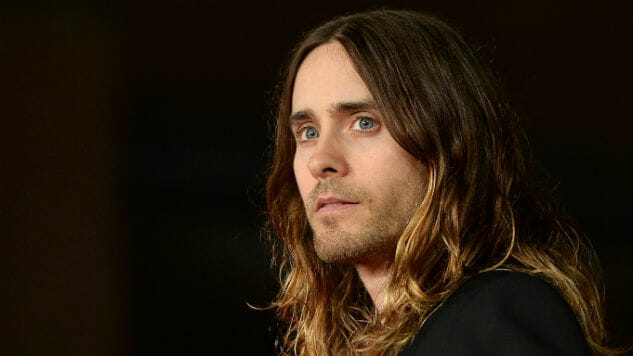 Jared Leto has signed on to star as Spider-Man antihero Morbius the Living Vampire in a spinoff film from Sony, per THR. We won't go so far as to describe the role as typecasting, despite the internet rumors that the seriously ageless Leto is, in fact, a real-life vampire.
Though it was recently announced that Leto's Suicide Squad Joker is getting his own movie, it appears Leto is temporarily abandoning the DC universe for more Marvel pastures to take on the title role in Morbius. Leto will play Dr. Michael Morbius, a biochemist who attempts to find a cure for a fatal blood disease by injecting himself with a serum derived from bats. Spoiler alert: It does not go well, and Morbius develops the habits of a vampire, including a thirst for human blood without that Edwardian sparkle.
Morbius was originally introduced in Amazing Spider-Man issue No. 101—the first comic in the series not written by co-creator Stan Lee—as a nemesis to Spidey, but, over time, he eventually developed some heroic qualities.
Daniel Espinosa (Life) is set to direct the spinoff. Burk Sharpless and Matt Sazama, creators of Netflix's Lost in Space reboot, will provide the script.
Check back for more updates on Morbius as pre-production continues.