The Avengers and Friends Have a Message For You Regarding Infinity War Spoilers
Art by Ryan Meinerding/Marvel Studios
Movies
News
Infinity War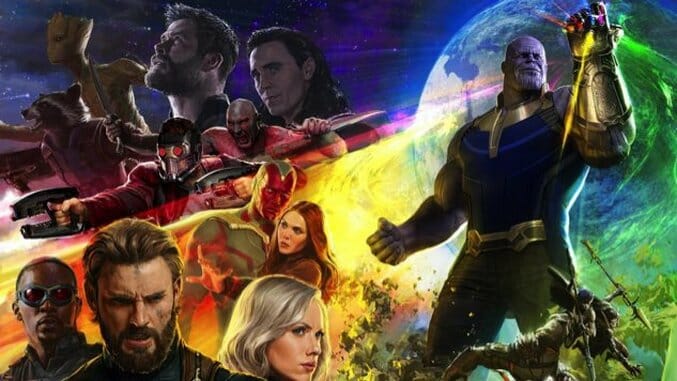 With the Los Angeles world premiere of Avengers: Infinity War taking place on Monday night, obviously we're coming to a time where some serious spoilers will likely surface on the internet. We all expect something big, crazy and shocking to happen regarding some of our favorite Avengers and their friends, but we don't know exactly what. We're hoping for the best, but preparing for the worst.
What we do know for sure is that the cast of Infinity War do not want their film to be spoiled for moviegoers who are anxiously awaiting its impending release, as well as for those who will not be seeing it this weekend due to sold-out showings. The film is already setting pre-sale records, so we know this is going to be a huge phenomenon in pop culture. That's why keeping a lid on spoilers is paramount.
Robert Downey Jr., Chris Pratt, Anthony Mackie and more request your silence on their new film in a new PSA released by Marvel on Tuesday. Please everyone, respect their wishes and don't ruin the movie. The film's directors already have issued a personal letter to fans asking not to spoil anything about the film in the coming months. Don't make them sic Thanos on you.
Infinity War hits theaters this Friday, April 27. See the PSA below.