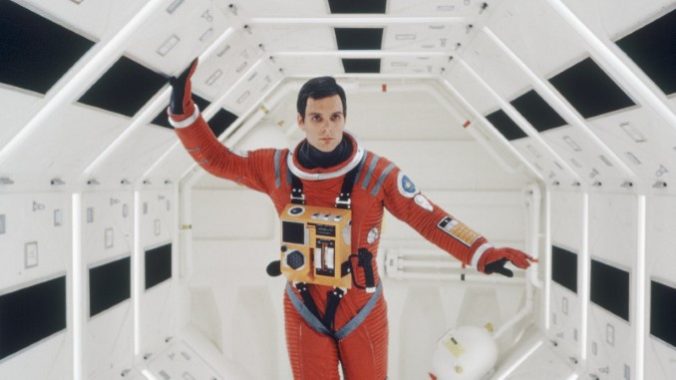 The first thing one notices, looking at the sci-fi genre as it exists on HBO Max, is that there's an unusual level of genuine curation involved here. The overall scope of the service might not be quite as broad as something like Netflix, but you're likely to have heard of far more of these films. That's because unlike the catalog of Netflix, Hulu or (especially) Amazon Prime, the bulk of the selections here aren't made up of modern, straight-to-VOD, zero-budget productions with vague, one-word titles. Rather, almost everything here received a wide release at some point.
That makes for an interesting sci-fi library indeed, one that balances total schlock with acclaimed works by the likes of Steven Spielberg, Ridley Scott and Stanley Kubrick. There are alien classics here, and sentient robots, and plenty of action and horror crossovers as well.
In fact, of all the major streamers, HBO Max likely has the library most focused on what you'd call older "classics," rather than newer releases—fine with us, considering that segment tends to be less well represented.
You may also want to consult the following, sci-fi centric lists:
The 100 best sci-fi movies of all time
The 100 best sci-fi TV shows of all time
The best sci-fi movies on Netflix
The best sci-fi movies on Amazon Prime
---
1. 2001: A Space Odyssey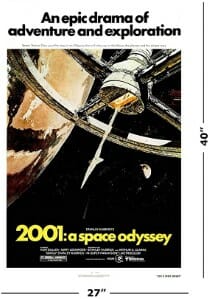 Year: 1968
Director: Stanley Kubrick
Stars: Keir Dullea, Gary Lockwood, Douglas Rain, William Sylvester
Rating: G
Runtime: 139 minutes
Fifty years ago, Stanley Kubrick told the story of everything—of life, of the universe, of pain and loss and the way reality and time changes as we, these insignificant voyagers, sail through it all, attempting to change it all, unsure if we've changed anything. Written by Kubrick and Arthur C. Clarke (whose novel, conceived alongside the screenplay, saw release not long after the film's premiere), 2001: A Space Odyssey begins with the origins of the human race and ends with the dawn of whatever comes after us—spinning above our planet, god-like, a seemingly all-knowing, hopefully benevolent fifth-dimensional space fetus—spanning countless light years and millennia between. And yet, despite its ambitious leaps and barely comprehensible scope, every lofty symbolic gesture Kubrick matches with a moment of intimate humanity: the sadness of a mighty intellect's death; the shock of cold-blooded murder; the minutiae and boredom of keeping our bodies functioning on a daily basis; the struggle and awe of encountering something we can't explain; the unspoken need to survive, never questioned because it will never be answered. So much more than a speculative document about the human race colonizing the Solar System, 2001 asks why we do what we do—why, against so many oppositional forces, seen and otherwise, do we push outward, past the fringes of all that we know, all that we ever need to know? Amidst long shots of bodies sifting through space, of vessels and cosmonauts floating silently through the unknown, Kubrick finds grace—aided, of course, by an epic classical soundtrack we today can't extricate from Kubrick's indelible images—and in grace he finds purpose: If we can transcend our terrestrial roots with curiosity and fearlessness, then we should. Because we can. That the end of Kubrick's odyssey returns us to the beginning only reaffirms that purpose: We are, and have always been, the navigators of our destiny. —Dom Sinacola
---
2. Stalker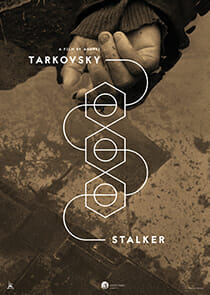 Year: 1979
Director: Andrei Tarkovsky
Stars: Marcello Mastroianni, Claudia Cardinale, Anouk Aimee
Rating: NR
Runtime: 140 minutes
"Once, the future was only a continuation of the present. All its changes loomed somewhere beyond the horizon. But now the future's a part of the present." So says the Writer (Anatoli Solonitsyn) in Andrei Tarkovsky's Stalker, somewhere deep in the Zone, contemplating the deeper trenches of his subconscious, of his fears and life and whatever "filth" exists within him. "Are they prepared for this?" he asks. In Tarkovsky's last Soviet film, the director seems to be admitting that what he's feared most has come to pass. What that means is of course nebulous for a viewer not steeped in the director's life or in the history of the country that was both home and hostile to him and his work throughout most of his life. Based very loosely on Roadside Picnic, a novel by brothers Boris and Arkady Strugatsky (who also wrote the screenplay), Stalker imagines a dystopic future not far from our present—or Tarkovsky's present, before the fall of the Berlin Wall or the devastation of Chernobyl—in which some sort of otherworldly force has deposited a place humans have called "the Zone" onto Earth. There, the laws of Nature don't apply, time and space thwarted by the hidden desires and wills of all those who enter it. Of course, the government has set up cordons around the Zone, and entry is strictly prohibited. Guides/liaisons called "stalkers" head illegal expeditions into the Zone, taking clients (often intellectual elites who can afford the trip) into the heart of the restricted, alien area—in search of, as we learn as the film slowly moves on, the so-called "Room," where a person's deepest desires become reality. One such Stalker (Aleksandr Kaidanovsky) is hired by the aforementioned Writer and a physicist (or something) known only as the Professor (Nikolai Grinko) to lead them into the Zone, spurred by vague ideas of what they'll find when they reach the Room. The audience is as much in the dark, and through Tarkovsky's (near-intolerably) patient shots, the three men come to discover, as do those watching their journey, what has really brought them to such an awful extreme as hiring a spiritual criminal to guide them into the almost certain doom of whatever the Zone has waiting for them. And yet, no context properly prepares a viewer for the harrowing, hypnotic experience of watching Stalker. Between the sepia wasteland outside the Zone (so detailed in its grime and suspended misery you may need to take a shower afterwards) and the oversaturated greens and blues of the wreckage inside, Tarkovsky moves almost imperceptibly, taking the rhythms of industry and the empty lulls of post-industrial life to the point of making the barely mystical overwhelmingly manifest. Throughout that push and pull, there is the mounting sense of escape—of Tarkovsky escaping the Soviet Union and its restrictions on his films, maybe—as equally as there is the sense that escape should never be attempted. Because some freedom, some knowledge, isn't meant for us. —Dom Sinacola
---
3. Terminator 2: Judgment Day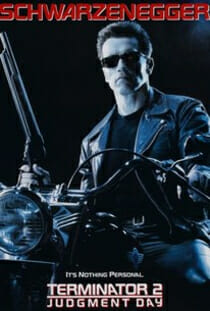 Year: 1991
Director: James Cameron
Stars: Arnold Schwarzenegger, Linda Hamilton, Robert Patrick, Edward Furlong, Joe Morton
Rating: R
Runtime: 137 minutes
That rare sequel that trumps its predecessor, James Cameron and co-writer William Wisher Jr. crafted a near-perfect action-movie script that flipped the original on its head and let Ahnold be a good guy. But it's Linda Hamilton's transformation from damsel-in-distress to bad-ass hero that makes the film so notable. Why should the guys get all the good action scenes? —Josh Jackson
---
4. Ex Machina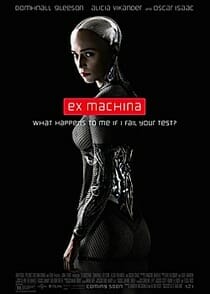 Year: 2015
Director: Alex Garland
Stars: Alicia Vikander, Domhnall Gleeson, Oscar Isaac
Rating: R
Runtime: 108 minutes
While popular science-fiction films have taught us that, no matter what we do, robots that become self-aware will eventually rise up and kill us, recent advances in artificial intelligence in the real world have confirmed something much seedier about the human imperative: If given the technology to design thinking, feeling robots, we will always try to have sex with them. Always. Alex Garland's beautifully haunting film seems to want to bridge that gap. Taking cues from obvious predecessors like 2001: A Space Odyssey and AI—some will even compare it to Her—Ex Machina stands solidly on its own as a highly stylized and mesmerizing film, never overly dependent on CGI, and instead built upon the ample talents of a small cast. The film's title is a play on the phrase deus ex machina ("god from the machine"), which is a plot device wherein an unexpected event or character seemingly comes out of nowhere to solve a storytelling problem. Garland interprets the phrase literally: Here, that machine is a robot named Ava, played by Swedish actress Alicia Vikander, and that nowhere is where her creator, Nathan (Oscar Isaac), performs his research and experiments. Ava is a heavenly mechanical body of sinewy circuitry topped with a lovely face, reminiscent of a Chris Cunningham creation. Her creator is an alcoholic genius and head of a Google-like search engine called Bluebook which has made him impossibly rich. Enter Caleb (Domhnall Gleeson), who is helicoptered in after winning a lottery at work for which the prize is a week at Nathan's house. Nathan also intends to use Caleb to conduct something of a Turing test on steroids with Ava to determine if she can truly exhibit human behavior. In fact, Ex Machina seems designed around the performances of its excellent mini-ensemble; it's an awfully attractive film, appropriately seductive. No doubt it was intended to provoke conversations about the morality inherent in "creating" intelligence—as well as whether it's cool to have sex with robots or not. —Jonah Flicker
---
5. Godzilla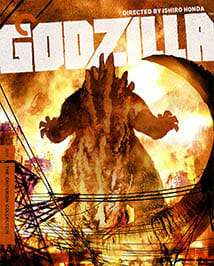 Year: 1954
Director: Ishir? Honda
Stars: Sachio Sakai, Takashi Shimura, Momoko Kochi, Akira Takarada
Rating: NR
Runtime: 95 minutes
Early in Godzilla, before the monster is even glimpsed off the shore of the island of Odo, a local fisherman tells visiting reporter Hagiwara (Sachio Sakai) about the play they're watching, describing it as the last remaining vestige of the ancient "exorcism" his people once practiced. Hagiwara watches the actors "sacrifice" a young girl to the calamitous sea creature to satiate its hunger and cajole it into leaving some fish for the people to enjoy—at least until the next sacrifice. Ishiro Hondo's smash hit monster movie—the first of its kind in Japan, the most expensive movie ever made in the country at the time, not even a decade after the atomic bombing of Hiroshima and Nagasaki—is, after 20-something sequels over three times as many years, a surprisingly elegiac exorcism of its own, a reminder of one nation's continuing trauma during a time when the rest of the world jonesed to forget.
As J Hoberman describes in his essay for the film's Criterion release, much of Honda's disaster imagery is "coded in naturalism," a verite-like glimpse of the harrowing destruction wrought by the beast but indistinguishable from the aftermath of the Americans' attacks in 1945, especially when the U.S. and Russia, among other powers, were testing H-bombs in the Pacific in the early 1950s, bathing the Japanese in even more radiation than that in which they'd already been saturated. And yet, Godzilla is a sci-fi flick, replete with a "mad" scientist in an eye patch and a human in a rubber dinosaur suit flipping over model bridges. That Honda handles such goofiness with an unrelentingly poetic hand, purging his nation's psychological grief in broadly intimate volleys, is nothing short of astounding. Shots of Godzilla trudging through thick smoke, spotlights highlighting his gaping maw as the Japanese military's weapons do nothing but shock the dark with beautiful chiaroscuro, have been rarely matched in films of its ilk (and in the director's own legion of sequels); Honda saw gods and monsters and, with the world entering a new age of technological doom, found no difference between the two. —Dom Sinacola
---
6. Under the Skin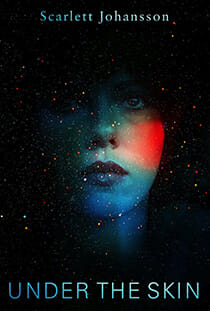 Year: 2013
Director: Jonathan Glazer
Stars: Scarlett Johansson
Rating: R
Runtime: 108 minutes
Under the Skin is unified in purpose and in drive. It is a biting examination of sexual politics and a dissertation on the bodies we inhabit—how those bodies create a paradigm of ownership. Scarlett Johansson plays the alien avatar, the predator, the cipher whose weakness is her awakening humanity. When she looks in a mirror, lost in a gaze at her own body, it's a reminder to us to find some remove from our weary familiarity with ourselves, to think, "Golly, what strange things we are." The film's tragic conclusion is an assertion that we achieve some positive ideal of what it is to be human when we accept a state of vulnerability, when we forsake the power position in our sexual communication. When we allow for the reality of our frailty, we can care for the frailty in all around us—and this is a very dangerous thing to do. Especially in a world riddled with corruption and malice that seeks to press its advantage. Under the Skin shows us these truths with images that are impossibly beautiful, terrifying and ultimately haunting. There is no exposition, only voids which suspended shells of victims float in, laser sharp lights piercing darkness, menacingly stoic bikers, snowflakes falling into lenses. There is a scene on a beach that plays out like a Bergman or Haneke set-piece and is just as heartbreaking as that would entail. Under the Skin is a soul-crushing work and yet, somehow, the film reiterates that we must continue working towards finding our souls. An artful cascade of multiple exposures of random people, about midway through the film, would seem to symbolize the birth of empathy in Johansson's femme fatale, and while this is the beginning of the end for her, it can't help but resonate in Under the Skin with all the radiance of beatitude. These are scenes, statements, questions that are only possible within the framework that the film's science fiction aspect provides, for these are not the thought processes bound by what is real, but what could be. —Chad Betz
---
7. Solyaris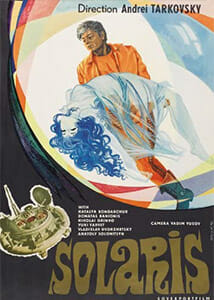 Year: 1972
Director: Andrei Tarkovsky
Stars: Donatas Banionis, Natalya Bondarchuk, Jüri Järvet
Rating: PG
Runtime: 168 minutes
In 2002, Steven Soderbergh adapted Stanislaw Lem's classic science fiction novel into a perfectly fine and handsome movie. It's the one time that the story of a Tarkovsky film has been duplicated, sharing source material, and it illustrates an important truth: Andrei Tarkovsky's vision is singular, inimitable; it towers over all others. Where an accomplished director like Soderbergh made a serviceable sci-fi flick, Tarkovsky made visual poetry of the highest order. Tarkovsky's artistic instincts rarely failed him, and even though it was a big budget genre picture, Solyaris takes risks with the same confidence of expression and the same depth of resonance as any other Tarkovsky film. The science fiction concept of the titular planet-entity allows Tarkovsky a new angle at the same themes pondered in many of his works: the pivotal roles of history and memory in our present and future; the fraught responsibility of the individual in responding to the calls of the sublime; the struggle to know truth. Tarkovsky's long-take, free-associative aesthetic was predicated on his philosophy of filmmaking as "sculpting in time," and in Solyaris there is a fascinating confluence between the way time and perception is manipulated by Tarkovsky, and the way those things are manipulated by Solyaris itself. Solyaris gives back the protagonist, astronaut psychologist Kris Kelvin (Donatas Banionis), his dead wife Hari (Natalya Bondarchuk), for what purpose is unclear. But Tarkovsky's films work in a similar fashion; difficult to say exactly why they do what they do, yet they pull at the deepest roots of ourselves. They elicit emotional, meditative realities unlike any other. Like Kelvin's resurrected Hari, the stimuli are simulacrums, symbols mined from a collective dream, but this does not diminish the worth of experiencing them. Sometimes they lead you to a place like Solyaris leads Kelvin: an island of lost memory—or perhaps of an impossible future, awash in the waters of some Spirit. That makes the unreal real; that gives the dream life. —Chad Betz
---
8. The Fly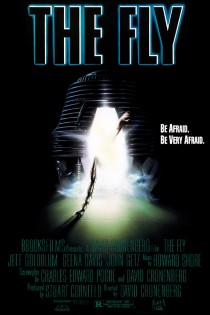 Year: 1986
Directors: David Cronenberg
Stars: Jeff Goldblum, Geena Davis, John Getz
Rating: R
Runtime: 96 minutes
Between The Blob, The Thing and The Fly, the '80s were a magical decade for remaking already iconic '50s horror/sci-fi movies. The original Kurt Neumann/Vincent Price version of The Fly is sometimes waved away as nothing more than a "camp classic," but it's a substantial film that is often more mystery than it is horror—a tightly focused narrative hinging around the question of why a woman has confessed to messily crushing her husband to death in a hydraulic press. Vincent Price is as entertaining as the fly-crossed scientist as you would no doubt expect him to be. The Cronenberg version, like the remake of The Blob, takes that basic premise and dresses it in both gallows humor and body horror, as Jeff Goldblum's researcher literally watches pieces of his body gelatinize and melt away in front of him. As "Brundle" he's great, full of manic energy, ingenuity and eventually insectoid-enhanced physicality. Along with The Thing, the film is one of the last great hurrahs of the practical effects-driven horror era, featuring some of the more disgusting makeup and gore effects of all time. After seeing a man-sized Brundlefly vomiting acid, it's difficult to ever look at a common housefly in the same way again. —Jim Vorel

---
9. The Lobster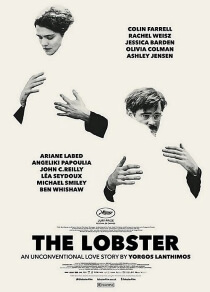 Year: 2015
Director: Yorgos Lanthimos
Stars: Colin Farrell, Rachel Weisz, Jessica Barden, Olivia Colman, Ashley Jensen, Ariane Labed, Angeliki Papoulia, John C. Reilly
Rating: R
Runtime: 118 minutes
Greek director Yorgos Lanthimos's follow-up to international break-out Dogtooth ditches that film's knotted familial pathology, but refuses to be any less insular. Instead, it expands, even bloats, Dogtooth's logic as far as it'll stretch. I know: That doesn't make much sense, but stay with me—which is exactly how Lanthimos and co-writer Efthymis Filippou assume the audience will approach The Lobster, starting with the familiar, leading man visage of Colin Farrell, gone full dad-bod for a role that is debatably the actor's best example for his still unheralded genius. With a remarkable dearth of charm, Farrell inhabits David, a man who, upon learning that his wife has cheated on him and so must end their relationship, is legally required to check in to a hotel where he has 45 days to find a new mate, lest he be transformed into an animal of his choosing. David easily settles upon the titular namesake, the lobster, which he explains he picks because of their seemingly-immortal lifespans, the creatures like human ears growing and growing without end until their supposed deaths. At the hotel, David tries his best to warm to a beautifully soul-less woman, knowing his remaining days are numbered, but the depths to which she subjects his resolve eventually encourages him to plan an escape, through which he matriculates into an off-the-grid conglomerate of single folk, led by Léa Seydoux. There, of course, against all rules he has a meet-cute with another outsider (Rachel Weisz) involving elaborately designed sign language (a metaphor maybe, like much in Lanthimos's world, for the odd ritual of dating), and they fall in love. The world of The Lobster isn't a dystopian future, more like a sort of mundane, suburban Everywhere in an allegorical alternate universe. Regardless, Lanthimos and Filippou find no pleasure in explaining the foundations of their film, busier building an absurdly funny edifice over which they can drape the tension and anxieties of modern romance. In that sense, The Lobster is an oddly feminist film, obsessed with time and how much pressure that puts on people, especially women, to root down and find someone, no matter the cost. If you've ever had a conversation with a significant other concerned about the increasing dangers of becoming pregnant in one's late 30s, then The Lobster—and its ambiguous but no less arresting final shot—will strike uncomfortably close to the home you're told you should have by now but probably can't afford. —Dom Sinacola
---
10. Nausicaä of the Valley of the Wind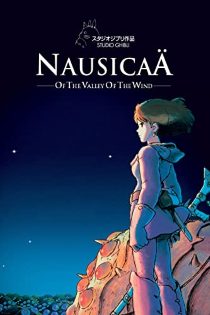 Year: 1984
Director: Hayao Miyazaki
Stars: Alison Lohman, Patrick Stewart, Shia LaBeouf, Uma Thurman, Chris Sarandon, Edward James Olmos
Rating: PG
Runtime: 117 minutes
Nausicaä of the Valley of the Wind is, quite simply, the film responsible for the creation of Studio Ghibli. It not only signaled Miyazaki's nascent status as one of anime's preeminent creators, but also sparked the birth of an animation studio whose creative output would dominate the medium for decades to come. Following the release of The Castle of Cagliostro, Miyazaki's odd Lupin III adventure, the director was commissioned by his producer and future long-time collaborator Toshio Suzuki to create a manga in order to better pitch a potential film to his employers at Animage. What resulted was Nausicaä, a fantasy-sci-fi epic inspired by the works of Ursula K. Le Guin and Jean "Moebius" Giraud, starring a courageous warrior princess trying to mend a rift between humans and the forces of nature while soaring across a post-apocalyptic wilderness.
Nausicaä was the film that introduced the world to the motifs and themes for which Miyazaki would become universally known: a courageous female protagonist unconscious of and undeterred by gender norms, the surmounting power of compassion, environmental advocacy and an unwavering love and fascination with the phenomenon of flight. It spawned an entire generation of animators, among them Hideaki Anno, whose lauded work on the film's climactic finale would later inspire him to go on to create Neon Genesis Evangelion. The essentialness of Nausicaä of the Valley of the Wind's placement within the greater canon of animated film, Japanese or otherwise, cannot be overstated. —Toussaint Egan
---
11. Moon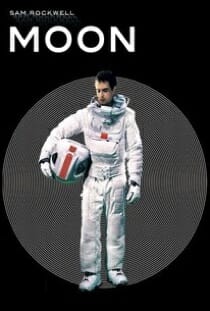 Year: 2009
Director: Duncan Jones
Stars: Sam Rockwell, Kevin Spacey
Rating: R
Runtime: 97 minutes
First-time director Duncan Jones is overt about his stylistic appropriations of Stanley Kubrick's 2001: A Space Odyssey, right down to the sweeping orchestral music that frames the opening shots of the titular satellite and Earth. Yet where Kubrick tapped into existential fears about human extinction and the future of civilization, Jones hypothesizes the logical conclusion of that dark vision: a world where the need for more energy has rendered humanity a manufactured cog of multinational corporations whose reach now extends beyond the boundaries of Earth. The film's plot centers on Sam Bell (Sam Rockwell), the only human on a lunar mining facility that harvests Helium-3, a clean fuel that can meet a near-future Earth's ballooning energy demands. Base computer system GERTY (Kevin Spacey) is his sole companion on Sam's three-year caretaking mission, since a supposed satellite failure means he can only send and receive pre-recorded messages. When an accident nearly kills Sam, he's saved by a clone of himself and begins to unravel the sinister nature of the base, and his existence. Moon cribs heavily from the retro-futuristic look of '60s and '70s sci-fi for its claustrophobic and sanitized depiction of the moon base. But this high-tech eye candy is only the backdrop to a larger morality tale about humanity's ever-shrinking position within a technologically-saturated society: when the human experience can be synthesized (and thus made disposable,) does such a thing as "humanity" even exist? There's a host of challenging philosophical threads throughout—cloning, masculinity, energy, corporate power—but those individual issues complement rather than engulf the larger narrative. Moon is a superlative example of science fiction that hearkens to the genre's roots: social commentary on the human condition, without the easy catharsis of overblown special effects and space opera. It's the ultimate rarity in modern cinema: a mature, engaging and thoughtful sci-fi movie, and proof that there's life yet left in the genre. —Michael Saba
---
12. Invasion of the Body Snatchers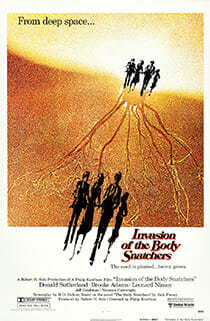 Year: 1978
Director: Philip Kaufman
Stars: Donald Sutherland, Brooke Adams, Leonard Nimoy, Jeff Goldblum, Veronica Cartwright
Rating: PG
Runtime: 115 minutes
There's no real need for the film's credit-limned intro—a nature-documentary-like sequence in which the alien spores soon to take over all of Earth float through the cosmos and down to our stupid third berg from the Sun—because from the moment we meet health inspector Matthew Bennell (Donald Sutherland) and the colleague with whom he's hopelessly smitten, Elizabeth Driscoll (Brooke Adams), the world through which they wander seems suspiciously off. Although Philip Kaufman's remake of Don Siegel's 1956 Invasion of the Body Snatchers begins as a romantic comedy of sorts, pinging dry-witted lines between flirty San Franciscan urbanites as Danny Zeitlin's score strangely lilts louder and louder overhead, Kaufman laces each frame with malice. Oddly acting extras populate the backgrounds of tracking shots and garbage trucks filled with weird dust fluff (which we eventually learn spreads the spores) exist at the fringes of the screen. The audience, of course, puts the pieces together long before the characters do—characters who include Jeff Goldblum at his beanpole-iest and Leonard Nimoy at his least Spock-iest—but that's the point: As our protagonists slowly discover that the world they know is no longer anything they understand, so does such simmering anxiety fill and then usurp the film. Kaufman piles on more and more revolting, unnerving imagery until he offers up a final shot so bleak that he might as well be punctuating his film, and his vision of modern life, with a final, inevitable plunge into the mouth of Hell. —Dom Sinacola

---
13. The Matrix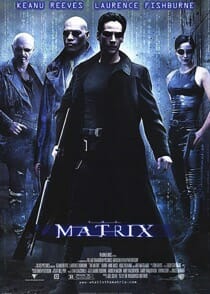 Year: 1999
Director: Lana Wachowski, Lilly Wachowski, Bruce Hunt
Stars: Keanu Reeves, Laurence Fishburne, Carrie-Anne Moss, Hugo Weaving
Rating: R
Runtime: 136 minutes
There is little to add about what's been already codified about the film that made cyberpunk not stupid—and therefore is the best cyberpunk movie of all time, amidst its many accomplishments—or that made Keanu Reeves a respectable figure of American kung fu, or that finally made martial arts films a seriously hot commodity outside of Asia. The story of a computer hacker who woke up to the reality that everything he knows is an illusion constructed to placate humanity under the reign of a super-race of robot squids, The Matrix is—next to the Wu-Tang Clan—what proved to a new generation that martial arts films were worth their scrutiny, and in that reputation is bred college classes, heroes' journeys and impossible expectations for special effects. Even today we still have this film to thank for so much of what we love about modern kinetic cinema, about how malleable genius science fiction can be, about just how deeply our connection to mythmaking—to the religiosity of civilization's symbols—can reach. This is our red pill; everything else is an illusion of greatness and everything else is an allusion to what the Wachowskis accomplished, including the two sequels—bloated and beautiful and unlike anything anyone could have expected from the relatively self-contained original—which in turn earned the distinction of setting the course for every multi-part franchise to come —Dom Sinacola
---
14. The Terminator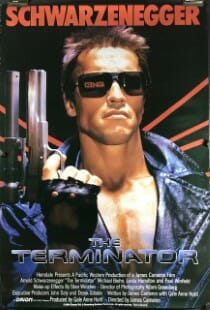 Year: 1984
Director: James Cameron
Stars: Arnold Schwarzenegger, Linda Hamilton, Michael Biehn, Paul Winfield, Lance Henriksen
Rating: R
Runtime: 108 minutes
James Cameron's first Terminator (and second feature) is less of a pure-popcorn action flick than its upscaled sequel, but that makes it all the more terrifying of a movie—dark, somber, replete with a silent villain who calmly plucks bits of his damaged face off to more precisely target its victims. The task in front of Kyle Reese (Michael Biehn) and Sarah Connor (Linda Hamilton) seems so insurmountable—even with a soldier from the future, going after the T-800 (Arnold Schwarzenegger, duh) with modern weapons is so ineffectual, it's nearly comical. It's as if Schwarzenegger is playing entropy itself—entropy seemingly a theme of The Terminator series, given the time-hopping do-overs, reboots and retreads since. You can destroy a terminator, but the future (apparently driven by box office receipts) refuses to be changed. —Jim Vorel
---
15. Star Trek II: The Wrath of Khan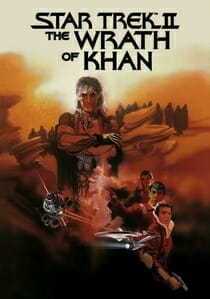 Year: 1982
Director: Nicholas Meyer
Stars: William Shatner, Leonard Nimoy, DeForest Kelley, James Doohan, Walter Koenig, George Takei, Nichelle Nichols
Rating: PG
Runtime: 113 minutes
Evoking the most memorable anguished cry in cinema, Khan (Ricardo Montalbán) is a Nietzschean nightmare, a science-grown Übermensch bent on causing interstellar calamity, and arguably captain Kirk's (William Shatner) most memorable adversary (Gorn included). What's more scary than a villain designed to be better than you…at everything? With the franchise's film count now in double digits, including admirable reboots from J.J. Abrams, Star Trek II: The Wrath of Khan is still the greatest of them all. —Darren Orf

---
16. Total Recall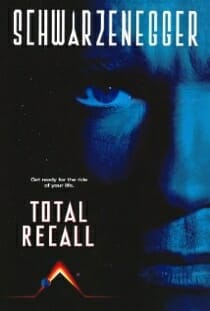 Year: 1990
Director: Paul Verhoeven
Stars: Arnold Schwarzenegger, Rachel Ticotin, Sharon Stone
Rating: R
Runtime: 113 minutes
Very loosely based on the Philip K. Dick short story "We Can Remember It for You Wholesale" (and aren't all PKD adaptations "very loose"?), Total Recall functions as a construct for Paul Verhoeven to take a high-concept premise about memory implants and lost identity and motivational uncertainty and turn it into an Arnold Schwarzenegger schlock-fest. It should be bad, but it's not; it should be, at best, cheesy fun—but it's even more than that. Unlike many of it's sci-fi action peers, Total Recall never runs out of steam or ideas; it starts with the memory implant stuff, but on the back end gives us a vividly imagined Mars society with an oppressed mutant population (which is, like, the best special make-up effects portfolio ever) and a secret alien reactor that's a MacGuffin but also a deus ex machina. The plot's a mess but so is Arnold. It all works. Total Recall's $60 million production budget was absolutely huge for its time, but unlike similar Hollywood ventures that put money towards glitz (like the 2012 remake, so slick it slips right out of one's head), Verhoeven uses the loot to give us more dust, more grit, more decrepit sets, more twisted prosthetics and maximum Arnold. Verhoeven, in fact, uses Arnold as much as he uses anything else in the budget to tell this darkly exuberant story, from the contorted confusion of the set-up right on through to the eye-popping finale. It results in a sci-fi screed written in the form of a hundred Ahh-nuld faces, absurd and unforgettable. For as many times as Dick has been adapted, this is perhaps the one time the go-for-broke energy and imagination of his work has made it into the cinema (Blade Runner is something else entirely). Total Recall may have little in common with the actual content of the story it blows up, but it knows the vibe. And PKD vibes are the best kind. —Chad Betz
---
17. Predator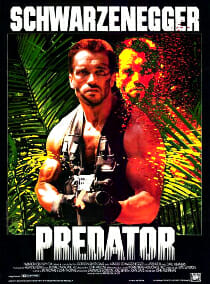 Year: 1987
Director: John McTiernan
Stars: Arnold Schwarzenegger, Carl Weathers, Jesse Ventura
Rating: R
Runtime: 107 minutes
A slasher film where battle-hardened soldiers replace the traditional nubile teens. Sounds like a recipe for a good time. And, indeed, Predator delivers on all fronts, from its cheesy approximation of "manly" dialogue ("I ain't got time to bleed") to the dated-yet-still-impressive special effects to the abundance of gory, creative violence. Subsequent installments in the sci-fi franchise have never truly captured the original's meathead appeal. Besides, as any frequent viewer of VH1's I Love the '80s can attest, the decade just wouldn't have been the same without it.—Mark Rozeman
---
18. Edge of Tomorrow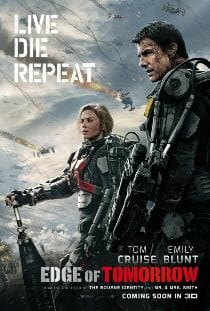 Year: 2014
Director: Doug Liman
Stars: Tom Cruise, Emily Blunt, Bill Paxton, Brendan Gleeson
Rating: R
Runtime: 113 minutes
Major William Cage (Tom Cruise) spends his days in the film's near-future setting spinning the armed forces' ongoing efforts against a hostile alien race (dubbed Mimics) without ever setting foot on a battlefield. At least until a gruff general (Brendan Gleeson) sends him on a particularly dicey mission. The result is Cage's death, but the story doesn't end there. Instead Cage awakes at the beginning of the day he died with his memory intact, and quickly discovers the resurrections will recur every time he dies. His only hope of escaping the endless cycle lies with super-soldier Rita Vrataski (Emily Blunt), who knows from experience exactly how Cage might be able to use this new ability to help humanity win the war of the worlds.
Based on the manga All You Need Is Kill by Hiroshi Sakurazaka and adapted for the screen by Christopher McQuarrie (Cruise's current go-to director completely in sync with his physically-defying action spectacle) and Jez and John-Henry Butterworth, Edge of Tomorrow recalls other notable time loop sagas, including Groundhog Dayand Source Code in the witty and engaging way it moves its story forward piece by piece. As Cage relives the same day over and over again, he also learns how to become a true soldier, trains with (and falls for) Rita, discovers how the aliens function and ever so patiently formulates the perfect plan of attack. Like a video game hero with infinite lives, Cage has the opportunity to refine and correct every mistake he makes along the way. However long Cage is on that journey, Edge of Tomorrow is a blast, and Cruise carries the surprisingly amusing action like a pro—his skill with deadpan comedy proving even more valuable than his infamous enthusiasm for sacrificing his flesh over and over and over. —Geoff Berkshire
---
19. Dune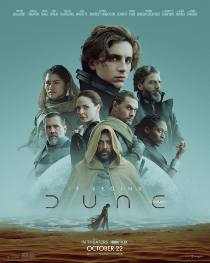 Year: 2021
Director: Denis Villeneuve
Stars: Timothée Chalamet, Rebecca Ferguson, Oscar Isaac, Zendaya, Josh Brolin, Stellan Skarsgård, Dave Bautista, Jason Momoa
Rating: PG-13
Runtime: 155 minutes
Both technologically innovative and narratively faithful to the original text, Denis Villeneuve's Dune is bolstered by its seamless special effects and starpower above all else. Considering the director's previous work in these arenas—namely Enemy, Arrival and Blade Runner 2049—he should be totally adept for the challenge. Yet there exists a nagging query that begs to be quelled: How much of this film is predicated on the sheer fact that cinematic advancements have finally rendered Dune an attainable possibility? Though it remains true to the first part of the text's unhurried pace and detailed world building, Villeneuve's adaptation feels overlong and void of subtext. It's important to note that the film only adapts the first part of Herbert's novel, which is notoriously kind of a slog. Much of the plot is focused on worldbuilding and creating an incremental immersion into the immaterial political hierarchies that shape this unknown yet familiar world. Admittedly, Villeneuve evokes and embraces this unhurriedness—a choice that just might predicate Dune's future fortune. By limiting the scope to Part I, Villeneuve's Dune maintains a consistent tone and sense of time—though it invariably drags over the course of two and a half hours. However, the meandering pace may perfectly suit fans of the original novel, which captures a certain pensive density indicative of the text. To be fair, there is a plain reason as to why Villeneuve opts for a subdued and sedated Dune. With so many failed attempts at adapting Herbert's novel preceding it, how could the project ever fully embrace auteur-driven artistic risk? It translates as Villeneuve playing it safe, expending all of his energy on ensuring that his remake can't possibly flop. Though Dune is faithful and fantastical in vision, its existence is merely proof that the enduringly popular novel can, in fact, be adapted into a box office hit.—Natalia Keogan
---
20. Fantastic Planet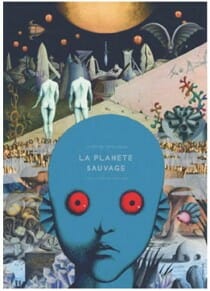 Year: 1973
Director: René Laloux
Stars: Jennifer Drake, Eric Baugin, Jean Topart
Rating: PG
Runtime: 71 minutes
It doesn't matter if you're watching René Laloux's excellent, eccentric Fantastic Planet for the first time or the fortieth, under the influence or stone sober: The film is such a one-of-a-kind oddity in cinema that each viewing feels like its own wholly unique experience. Put simply, there's nothing quite like it. If you've yet to see this masterwork of 1970s psychedelia-meets-social-commentary, you're missing out. If you have seen it, chances are you haven't seen anything quite like it since, because there isn't much in animated cinema to match it. The closest you'll get is Terry Gilliam's paper strip animation stylings in Monty Python's Flying Circus, or maybe the still painting approach of Eiji Yamamoto's Belladonna of Sadness. Neither of these equate with Fantastic Planet's visual scheme, though, which just underscores its individuality. Where does a movie like Fantastic Planet come from? How does it even get made? Laloux has offered few answers over the years, though the documentary Laloux Sauvage holds some insight into how his mind works. Maybe the answers aren't worth pursuing in the first place, and maybe the best way to understand Fantastic Planet is just to watch it, and then watch it again. —Andy Crump
---
21. Gravity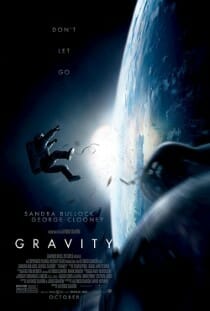 Year: 2013
Director: Alfonso Cuarón
Stars: Sandra Bullock, George Clooney
Rating: PG-13
Runtime: 91 minutes
Gravity is a revelatory, stunning cinematic experience. Cuarón has proved himself to be one of our most successful, fluid filmmakers, crafting a surprisingly thoughtful erotic drama with Y Tu Mamá También, producing a deeply dark sci-fi thriller in Children of Men and being responsible for the strongest installment of the Harry Potter franchise (Prisoner of Azkaban). His ability to meld accessibility with personal vision has been consistently rewarding and exciting, and for much of Gravity, he once again delivers muscular mainstream filmmaking with a poetic sensibility. Claustrophobic, transporting and unbearably tense, Gravity is a new high-water mark for effects-driven cinema. The worst you can say about the movie is that it's so grand it spoils you into expecting even more.—Tim Grierson

---
22. Colossal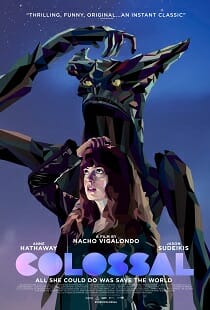 Year: 2017
Director: Nacho Vigalondo
Stars: Anne Hathaway, Jason Sudeikis, Dan Stevens, Tim Blake Nelson, Austin Stowell
Rating: R
Runtime: 110 minutes
Colossal is simply a much darker, more serious-minded film than one could possibly go in expecting, judging from the marketing materials and rather misleading trailers. It blooms into a story about sacrifice and martyrdom, while simultaneously featuring an array of largely unlikable characters who are not "good people" in any measurable way. I understand that description sounds at odds with itself—this film is often at odds with itself. But in the cognitive dissonance this creates, it somehow finds a streak of feminist individuality and purpose it couldn't have even attempted to seek as a straight-up comedy. What Nacho Vigalondo has created in Colossal is a truly unusual, sometimes head-scratching aberration, a film with tonal shifts so jarring that the audience's definition of its genre is likely to change repeatedly in the course of watching it. Aspects of the film defy explanation, but one thing is clear: Nobody was stifling the writer-director, and we've been given one of the most interesting films of 2017. Vigalondo takes aim at the cliches of film festival dramas before smashing them under a giant, monstrous foot. —Jim Vorel
---
23. Time Bandits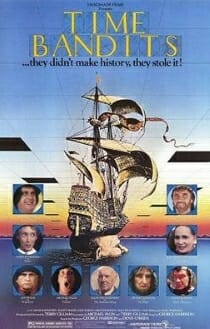 Year: 1981
Director: Terry Gilliam
Stars: John Cleese, Sean Connery, Shelley Duvall, Michael Palin, Katherine Helmond, Ian Holm
Rating: PG
Runtime: 110 minutes
The first in Terry Gilliam's "Trilogy of Imagination," Time Bandits breathes with the unfettered glee of cinematic magic. Told through the eyes of Kevin, a neglected 11 year-old (Craig Warnock), the film details a literal battle between Good and Evil, between God (Ralph Richardson) and the Devil (David Warner)—though they're never explicitly referred to as such. What Gilliam accomplishes, as Kevin meets such luminaries as Robin Hood (John Cleese), Napoleon (Ian Holm) and an irrepressibly charming King Agamemnon (Sean Connery, of course), is the perfect ode to imagination, wherein a kid's bedroom musings gain the seriousness and weight of world-shaking war. Like a much weirder step-cousin to Bill & Ted, Time Bandits employs nostalgia and pseudo-history in equal measure to capture, with boundless invention, what it feels like be 11 again. —Kenneth Lowe
---
24. Donnie Darko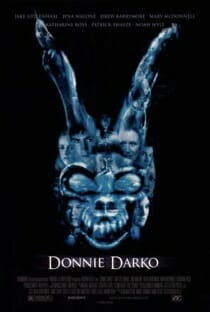 Year: 2001
Director: Richard Kelly
Stars: Jake Gyllenhaal, Jena Malone, Maggie Gyllenhaal, James Duval, Drew Barrymore, Mary McDonnell, Katharine Ross, Patrick Swayze
Rating: R
Runtime: 113 minutes
Apparently, at some point in its burgeoning cult ascendency, director Richard Kelly admitted that even he didn't totally get what's going on in Donnie Darko—going so far as to release a "Director's Cut" in 2005 that supposedly cleared up some of the film's more unwieldy stuff. Yet another example of a small budget wringed of its every dime, Kelly's debut crams love, weird science, jet engines, superhero mythology, wormholes, armchair philosophy, giant bunny rabbits and Patrick Swayze (as a child molester, no less) into a film that should be celebrated for its audacity more than its coherency. It also helps that Jake Gyllenhaal leads a stellar cast, all totally game. In Donnie Darko, the only thing that's clear is Kelly's attitude: that at its core cinema is the art of manifesting the unbelievable, of doing what one wants to do when one wants to do it. —Christian Becker

---
25. Mars Attacks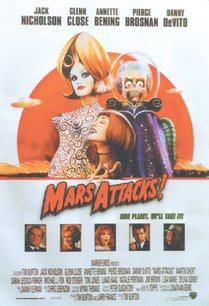 Year: 1996
Director: Tim Burton
Stars: Jack Nicholson, Glenn Close, Annette Bening, Pierce Brosnan, Danny DeVito, Martin Short, Sarah Jessica Parker, Michael J. Fox, Jim Brown, Rod Steiger, Natalie Portman
Rating: R
Runtime: 116 minutes
With Jack Nicholson as president, Sarah Jessica Parker's head appearing atop a chihuahua body and an alien race that speaks in a bird-like squawk, Mars Attacks is filled with enough campy goodness to make even the most serious sci-fi fan crack a smile. Although it was initially received poorly among critics and fans alike, repeat viewings of Mars Attacks made this one shine for a cult audience. You just can't deny the silly pleasure of seeing so many famous faces disintegrated, one after another. —Sean Doyle

---
26. District 9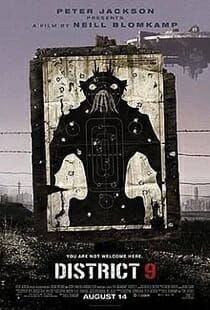 Year: 2012
Director: Neill Blomkamp
Stars: Sharlto Copley, Jason Cope, David James
Rating: R
Runtime: 112 minutes
Let's begin with a number: 30 million. That's how much money Neill Blomkamp spent to make District 9, a movie small in scale but great in ambition, look like it cost four times that amount. Years later, Blomkamp's career hasn't realized the full promise shown in District 9, but here, he looks like a guy knows what he's doing all the same. A genre stew blended from varying measurements of Alien Nation, Watermelon Man, Independence Day, The Fly and RoboCop, District 9 treads familiar territory in an unfamiliar place, through an unfamiliar lens, splicing documentary-style filmmaking together with stomach-churning body horror and, by the end, high-end action spectacle. Nine years ago, the end results of Blomkamp's mad sci-fi cocktail felt revelatory. Today they feel disappointing, a remark on what he could have been and where his career might have taken him if he'd not lost himself in the morass of Elysium or turned off even his more devoted followers with Chappie. All the same, District 9 remains a major work for a first-timer, or even a third-timer, polished and yet scrappy at the same time; the film tells of an artist with something to say, and saying it with electric urgency. —Andy Crump
---
27. Godzilla vs. Mechagodzilla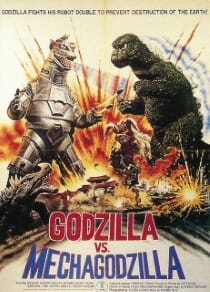 Year: 1974
Director: Jun Fukuda
Stars: Masaaki Daimon, Kazuya Aoyama, Akihito Hirata, Hiroshi Koizumi
Rating: PG
Runtime: 84 minutes
The first-ever appearance of Mechagodzilla in Godzilla's Showa series is still the best. I have such fond memories of this film, and it truly embodies the high points of the earliest series of Godzilla movies. Mechagodzilla is presented as an absolutely devastating opponent with abilities that outclass Godzilla in every way, and he beats Godzilla to within an inch of his life during their first battle. My favorite bit though, is the inclusion of a Godzilla ally named "King Caesar," some kind of bizarre lion-dog hybrid who needs to be woken from a long slumber by singing Japanese adult contemporary music. Then, after all that build-up, he immediately gets WRECKED by Mechagodzilla, in a sequence that plays like sublime, unintentional comedy. That, and the aliens controlling Mechagodzilla are secretly ape people, for some reason! Seriously, this one is as nutty as it is entertaining. —Jim Vorel
---
28. Pacific Rim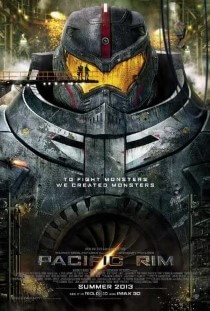 Year: 2013
Director: Guillermo del Toro
Stars: Charlie Hunnam, Rinko Kikuchi, Idris Elba, Charlie Day, Ron Perlman, Burn Gorman
Rating: PG-13
Runtime: 132 minutes
With Pacific Rim, Guillermo del Toro has reinvigorated the Kaiju film, one of those rare pulp genres that's actually native to the silver screen. In doing so, del Toro pulls off an even rarer feat, creating a movie that both distills and perfects the tradition from which it's drawn. (Del Toro also delivers a few lessons in genre storytelling that many of the top names in sci-fi and fantasy would do well to emulate.) Ultimately, del Toro's film is less an homage to the Kaiju film than the long overdue perfecting of it using technology that has finally caught up to the genre's demands. (In this, it shares much with the superhero film efforts of the last decade or so.) Pacific Rim is the Kaiju film Ishiro Honda would have made had he $200 million and the technology of today to spend it on. And regardless of its box office success, it is the standard against which future Kaiju films will be—or in the case of its lackluster sequel, was—judged. —Michael Burgin
---
29. Logan's Run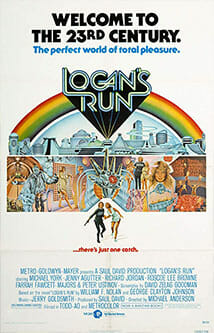 Year: 1976
Director: Michael Anderson
Stars: Michael York, Jenny Agutter, Richard Jordan, Roscoe Lee Browne, Farrah Fawcett-Majors, Peter Ustinov
Rating: PG
Runtime: 118 minutes
In the far-flung future of 2274, 30 is the new 80. Unfortunately for those who think they're entitled to a second act in life, like Logan 5 (Michael York), escaping can get you sentenced to "Deep Sleep" by the Gestapo-like Sandmen. And even if you make it past the human assassins, you could still wind up face-to-chrome grill with Box, the magnificently melodramatic robot who ran out of fish! And plankton! And sea greens! And protein from the sea!, and so decided it might as well flash-freeze some fresh Runners instead. I can't prove it, but I have a sneaking suspicion Billy West modeled his performance of thespian robot Calculon from Futurama after Roscoe Lee Browne's positively Shakespearean Box. "My birds! My birds! My birds!! —Scott Wold
---
30. Moonfall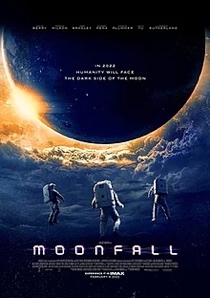 Year: 2022
Director: Roland Emmerich
Stars: Halle Berry, Patrick Wilson, John Bradley, Michael Pena, Charlie Plummer, Kelly Yu, Donald Sutherland
Rating: PG-13
Runtime: 130 minutes
When news broke that Roland Emmerich, director of beloved blockbuster disaster films such as Independence Day, The Day After Tomorrow and 2012 (which, yes, belongs in the same category as the other two), was slated to direct a film about humanity facing off with the literal Moon, I knew we were in for something special. And while I'm not saying that Emmerich plus apocalyptic disasters is necessarily a proven mathematical equation for success, it's pretty darn close. Moonfall follows K. C. (John Bradley), a megastructure conspiracy theorist/the-moon-is-actually-hollow-truther who makes the shocking discovery that our beloved Moon has fallen out of orbit. When the news reaches NASA, scientist Jocinda (Halle Berry) recruits her estranged friend, disgraced astronaut Brian (Patrick Wilson), to travel into space and figure out what the heck is going on up there. The most satisfying part of Moonfall, then (besides it being a movie that's brave enough to ask the question we've all been dying to know the answer for: "What if the Moon was bad?"), is that Emmerich had the courage to breathe life back into the big action blockbuster. In a world full of soulless, self-conscious CGI-rampant action flicks and superhero movies that seem like they were made by robots, Emmerich seems to really care about this movie. And that's a trend I can get behind. —Aurora Amidon