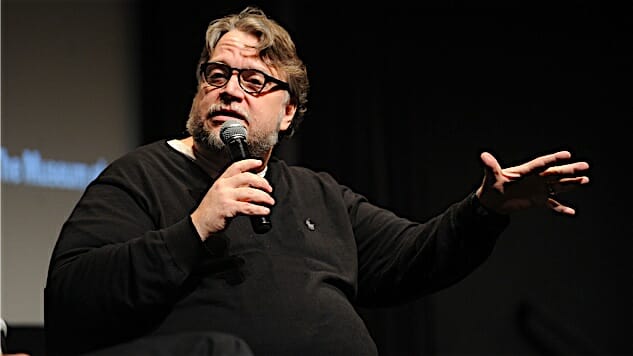 We're just shy of a week out from the world-wide premiere of Guillermo del Toro's latest film, The Shape of Water, starring Sally Hawkins, Michael Shannon, and Doug Jones. In the months since its screening at the 74th Venice International Film Festival, the Cold War-era fairytale has garnered some generous praise from a number of critics ahead of its release.
Del Toro has long carved out his reputation as an auteur, a gregarious personality whose effusive love for all things gothic horror and fantastic has birthed some of the strangest, most idiosyncratic mainstream films produced in the past decade. Unfortunately, del Toro has also earned a reputation for a score of unrealized passion projects, each announced with the same characteristic enthusiasm, only to be stymied in the depths of development hell. The sheer number of now-canceled projects the director has announced eclipses that of his entire body of work, each one with a behind-the-scenes story all but worthy of its own film itself.
With the impending release of The Shape of Water and his announced year-long sabbatical to interview George Miller and Michael Mann, we thought it appropriate to look back at some of the most intriguing projects-that-never-were from the famed director. It would be unfair to rank these numerically, what with it being the speculative evaluation of work that audiences will never get to see. Instead, this list will be "ranked" in descending order of the increasing improbability that any of these will ever see the light of day.
The Left Hand of Darkness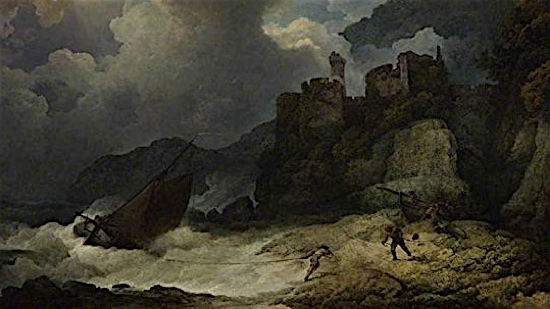 Confusingly enough, Guillermo del Toro The Left Hand of Darkness is not an adaptation of Ursula K. Le Guin's seminal 1969 sci-fi novel of the same name, but rather that of Alexandre Dumas' classic adventure novel The Count of Monte Cristo. "I was approached by Roman Coppola back in the early '90s to co-write with Kit Carson a Western version of The Count of Monte Cristo," says del Toro in his 2013 book Cabinet of Curiosities. In what ostensibly sounds like a twisted mix of Barry Sonnenfeld's Wild Wild West crossed with David Cronenberg's Videodrome, del Toro imagined the story of disgraced sailor Edmond Dantès quest for revenge in a turn-of-the-century steampunk world, complete with a mechanical prosthetic hand which morphs into a gun. After working on the film's proposal for over a decade, in-between of which del Toro's own father was kidnapped off the streets of Guadalajara and held for ransom, del Toro poured all his feelings of hatred and revenge into his initial drafts of the film's screenplay. Though perhaps the oldest project on the director's backburner of projects, del Toro has not yet ruled out the possibility of it being produced. "It is to this day one of the projects I would love to do. Legendary came very close to financing that. They were torn between financing that or Crimson Peak. I still have a lot of hope for that to happen."
---
The Witches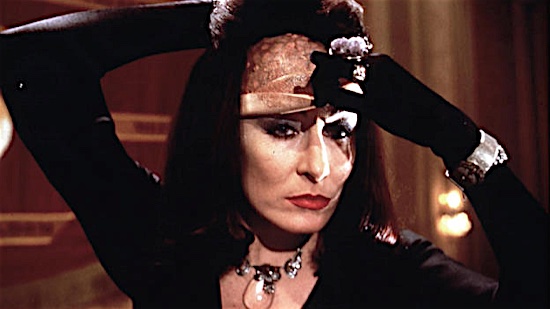 Roald Dahl is one of the most popular children's authors of the 20th century, with his works widely known and adapted. (These include The Gremlins, The BFG, James and the Giant Peach, Charlie and the Chocolate Factory and The Witches.) The latter of which is inarguably one of Dahl's most macabre works, following the story of a young British boy and his grandmother as the travel across Britain hunting a cabal of child-killing witches. On paper, a match made in heaven for Guillermo del Toro to direct. The production first gained traction as far back as 2008, with Alfonso Cuarón attached as producer, the blessing of Dahl's widow Felicity, and an ambitious plan to film the movie entirely in stop-motion. However, momentum on the production has stalled since then, with the latest update on The Witches' progress coming from a comment del Toro gave in a 2013 interview with Rolling Stone. "The Witches is at Warner Bros., and every time I can, I bring it up. Every time they say that they're interested and then nothing happens." Still, one can hope that this long delayed project might be resurrected somehow.
---
Naoki Urasawa's Monster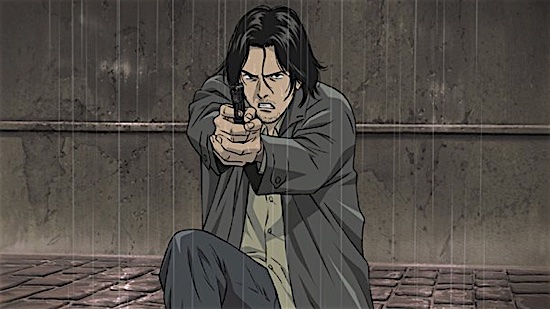 Guillermo is a long-time otaku, boasting a considerable love for artists and writers such as Katsuhiro Otomo, Tsutomu Nihei, Hideshi Hino and Naoki Urasawa. The latter's work especially, seeing as how he's been trying to produce a live-action television series based on Urasawa's 1994 manga Monster. Set a handful years before the fall of the Berlin Wall, Monster follows the story of Dr. Kenzo Tenma, a talented surgeon working in Dusseldorf, Germany, who is implicated in a series of murders by a former patient and must set out on an arduous chase to expose the culprit and clear his name. Gruesome, psychological and compulsively readable; potent fodder for any seasoned director and possibly a dynamite premise in the hands of del Toro. "I had heard [that New Line Cinema had] acquired to make into a feature, and I thought that was horrible; you cannot compress Monster into a feature," said del Toro in a 2013 Q&A response at the Hero Complex Film Festival. "So I watched very vigilantly until the feature expired, and we started a dialogue with Urasawa and said we wanted to make it into a cable series, but properly." As a sign of respect to Urasawa, del Toro submitted a completed proposal for the first season to the author for appraisal. Having earned his blessing, del Toro co-wrote the pilot screenplay with Sherlock writer Steven Thompson and submitted it to HBO. Del Toro offered an update on the series progress in a 2015 interview with Latino Review to promote his gothic romance film Crimson Peak saying that although HBO passed on the proposal, del Toro and Thompson were still avidly looking for networks to which to pitch the project.
---
Domu: A Child's Dream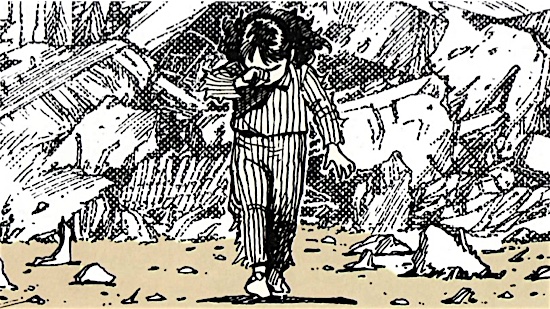 Going even farther back than his attempts to adapt Monster, del Toro expressed interest in adapting Katsuhiro Otomo's Domu as early as 1999, with subsequent plans to produce the film just after the release of Blade II! However, the inability to acquire the rights to the manga's live-action film, as well as a slew of legal entanglements resulting from good ol' cross-cultural miscommunication, put an end to del Toro's ambition before it started.While comparatively less known than Akira, Domu: A Child's Dream is no less essential in Otomo's outstanding body of work. The manga follows Etsuko, a young girl with powerful abilities who, after moving into a new apartment complex with her family, must battle an insane elderly psychic who uses his power to terrorize and kill the building's tenants. Domu has been cited as a prominent influence on Rian Johnson's 2012 film Looper, and with mounting interest in Otomo's work coinciding with the 35th anniversary of Akira, now is as perfect time as any to see one of the author's most formative works get its due. News of Domu film resurfaced in 2015 with the secret screening of a seven-minute pilot to a select audience of theatergoers, and again a year later Otomo himself explicitly expressing his desire to produce an adaptation in the future. Maybe hopes for del Toro's film aren't dead after all?
---
Pinocchio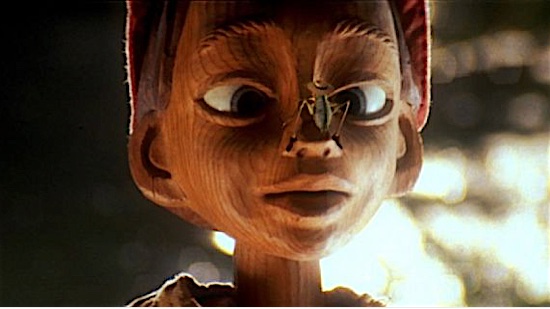 The most recent inductee in the depressing canon of del Toro's unrealized ideas, initial plans for a stop-motion adaptation of Carlo Collodi's famous children's book Adventures of Pinocchio were announced as far back as 2008, slated to be produced by the Jim Henson Company and scored by singer-songwriter Nick Cave. The project remained in pre-production for the better part of a decade until finally this year, in an interview with IGN, del Toro announced that the film had been shelved. "It's not happening […] but the idea was to do Pinocchio during the ascension of fascism in Italy, with Mussolini. It was a good time to discuss the idea of being a puppet or being a human, but you know, it's not in progress." Knowing the level of depth of what del Toro was able to bring to his depiction of Francoist authoritarianism in Pan's Labyrinth, it's hard not to mourn what the director might have brought out of Pinocchio.
---
At the Mountains of Madness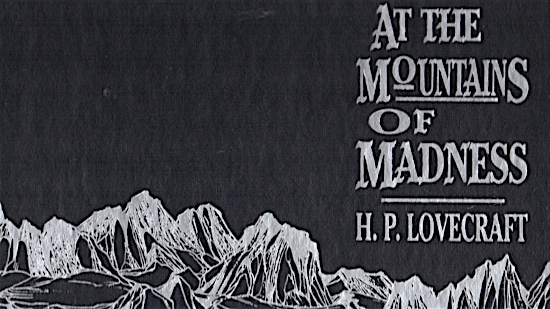 While rumors of the film's production had circulated as early as two decades prior, it was not until 2010 that Guillermo Del Toro's Universal adaptation of At the Mountains of Madness was first announced by Universal Pictures. A lifelong admirer of H.P. Lovecraft's original novel, which follows the story of an expedition of hapless researchers inadvertently unearthing a cosmic entity lying dormant in the cliffs of the Antarctic, At the Mountains of Madness was nothing short of a film Del Toro had been waiting to make his entire life. Unfortunately, despite having a finished script, 700 storyboards pre-drawn, SFX tests completed, and with Tom Cruise and James Cameron respectively attached to star and produce, the project was canned less than a year later, citing Universal's reluctance to commit to a R-rated, $150 million budget horror film. Another setback was the adjacent release of Ridley Scott's Prometheus, whose similar premise and visuals at the time dispirited Del Toro from pursuing the film any further. Writing onhis personal blog, "I am delighted to see a new RS science fiction film […] but this will probably mark a long pause—if not the demise—of [At The Mountains of Madness]. While Del Toro stills harbors some hope of returning to the project some day, for now his film exists much like Lovecraft's most infamous creation, "dead, yet dreaming."
---
Doctor Strange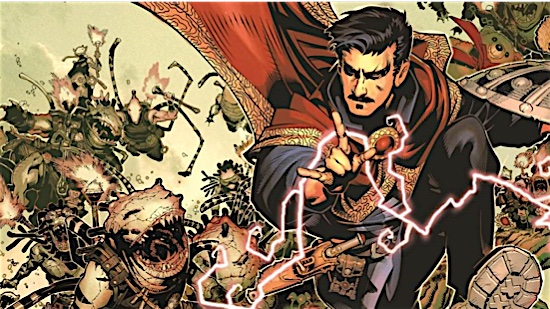 In case you've been comatose for the better part of the last decade: comic book films are sort of a big deal right now, especially in light of the "competing" extended universes between Marvel Studios and DC Films. But believe it or not, there was in fact a time where superhero movies were considered too niche or outlandish to appeal to anyone other than the most ardent of comic fans. Take for example Neil Gaiman and Guillermo del Toro's proposed Doctor Strange film, which was allegedly pitched and declined by Marvel in 2007, right around the time of Jon Favreau's first Iron Man film. I say "allegedly" because statements between the two involved corroborate with some details and not others. While visiting the set of Hellboy II: The Golden Army during filming, Gaiman mentioned to del Toro that he had been approached through early talks to possibly write a screenplay for a proposed film centered on the Master of Mysticism. In his enthusiasm, del Toro expressed equal interest and shared that he would like to direct said film if Gaiman were involved. "When Neil Gaiman was visiting Hellboy II, he literally said, 'Wouldn't it be cool to do Doctor Strange together?" and I said, 'Yeah that would be cool.'" said del Toro in a 2012 interview with Collider. "That was the extent of the discussion, and then four or five weeks later it was like 'Neil Gaiman and Guillermo Developing Dr. Strange for Marvel,' and Marvel had never heard of that development and neither had I." If that wasn't enough, the release of Scott Derrickson's adaptation starring Benedict Cumberbatch puts the final nail in the coffin of this idea. Chalk this one up to wishful thinking of overzealous fans, though considering how awesome the potential of pre-MCU Doctor Strange courtesy of del Toro and Gaiman would've been, it's not hard to see why people would get their hopes up at the time.
---
The Hobbit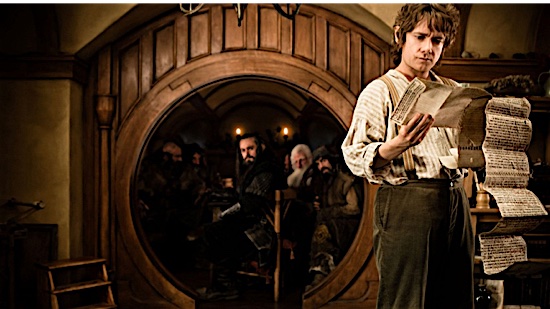 If you're unfamiliar with the pre-production woes of The Hobbit circa 2010, you're probably scratching your head right now. "Wait, what? Del Toro directing Hobbit movie? Didn't they already make one (or three) of those?" And you would be right, if the "they" you were referring to was Lord of the Rings director Peter Jackson. However, it was originally del Toro, not Jackson who was signed on to the direct the live-action adaptation of J.R. Tolkien's The Hobbit. Pre-production began in 2008 with del Toro doing what he does most: pouring excessive hours into storyboarding, costuming, practical special effects, screenwriting, and scrupulous research not only into the lore of the Lord of the Rings series, but into the historical context of which Tolkien was pulling from for inspiration. For del Toro, greed and the loss of innocence were the guiding themes of his interpretation of The Hobbit, pulling inspiration from the spiritual tumult of World War I and embodying it in his respective depictions of Smaug and Bilbo Baggins. Del Toro spent two years worth of pre-production into the before deciding to forfeit his role as director, citing the MGM's inability to greenlight the film due to the studio financially questionable future and slew of other "political" problems. When MGM's situation finally leveled out, Peter Jackson reluctantly took the reigns and filmed his trilogy back-to-back, with little to no time for pre-production whatsoever. The final product of those films speak for themselves. Though we'll never get to see what del Toro's vision for The Hobbit would've looked like firsthand, it's safe to guess it probably wouldn't have been one to push Sir Ian McKellen to the brink of tears.
---
Silent Hills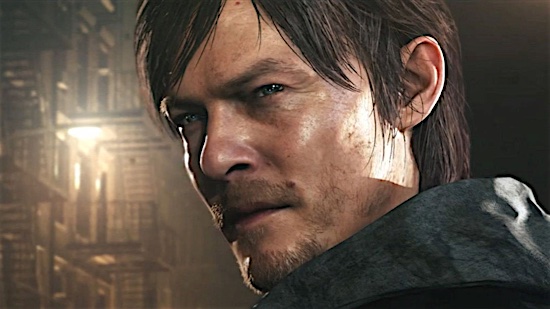 Announced in August 2014 via a teaser trailer attached to a freely distributed horror game titled P.T., Silent Hills, by all accounts, was something too wonderful to exist. The ninth installment in the once venerated survival-horror series, the game was slated to be game designer Hideo Kojima's next project following the release of the fifth numbered installment in his lauded Metal Gear Solid series. With del Toro attached to co-direct and Japanese horror artist Junji Ito tapped to provide concept art, Silent Hills was nothing short of a Hail Mary pass destined for the highlight reel of horror greatness. That is, until it was intercepted by Konami, an inadvertent casualty of the publisher's inamicable and highly publicized split with Hideo Kojima during the tail-end of Metal Gear Solid V's production. "I have proven to be the albatross of video games," said del Toro in an interview with Playboy that year. Citing his past aborted collaboration with publisher THQ, "I have decided I will never again get involved in video games. Otherwise, I'll join someone and his house will explode, or something." Del Toro's promises of self-exile proved premature however, as he is once again collaborating with Hideo Kojima in an undisclosed role on the latter's forthcoming, Sony-produced action title, Death Stranding. Pray nobody's house explodes this time.
---
Hellboy 3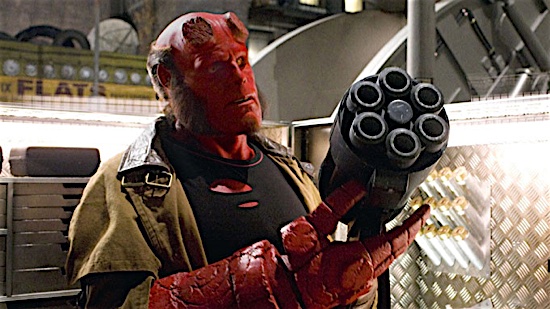 Ah, yes: Hellboy 3. Has there been any film of the dozens of unrealized projects Guillermo del Toro has set his heart on that's received more attention, more public fan outpouring of passion and interest to see produced, though ultimately amounting to nothing? Following the release of Hellboy II: The Golden Army and just before he embarked on his two-year odyssey to (unsuccessfully) film The Hobbit, del Toro expressed interest in tying off his vision for Mike Mignola's paranormal roughneck in one final installment. However, despite the generous critical praise for del Toro's first films, their anemic commercial returns stalled any and all momentum the third would've needed to come to fruition. In a 2013 interview with Collider, del Toro expressed that the likelihood of Hellboy III was all a matter of his, producer Larry Gordon, and Ron Pearlman's availability, Universal Studios' funding, and Mike Mignola's blessing coming together; all of which, sadly, never did. At one point del Toro expressed the interest in possibly adapting his idea for the third movie into a graphic novel, an idea which was shot down by Mignola, who wanted to keep the comic and movie incarnations of the property separate.
In a 2014 AMA Q&A on Reddit, del Toro divulged that the trilogy's proposed climax would have involved, "the idea […] was to have Hellboy finally come to terms with the fact that his destiny, his inevitable destiny, is to become the beast of the Apocalypse […] in order to be able to ironically vanquish the foe that he has to face in the third film. He has to become the beast of the Apocalypse to be able to defend humanity, but at the same time he becomes a much darker being. It's a very interesting ending to the series, but I don't think it will happen." Any lingering shred of hope for Hellboy III was doused when Mike Mignola announced via his facebook in May 2017 that a new Hellboy film, directed by Neil Marshall and starring Stranger Things' David Harbour, was currently in production. While del Toro's plans never came to fruition, it's heartening to know that relations between Harbour and former star Pearlman are, at the very least, amicable.
---
Toussaint Egan is a culturally omnivorous writer who has written for several publications such as Kill Screen, Playboy, Mental Floss, and Paste. Give him a shout on Twitter.