Godzilla vs. Kong Release Date May Be Moved Back after Disappointing Godzilla 2 Box Office
Photos via Legendary Entertainment
Movies
News
Godzilla vs Kong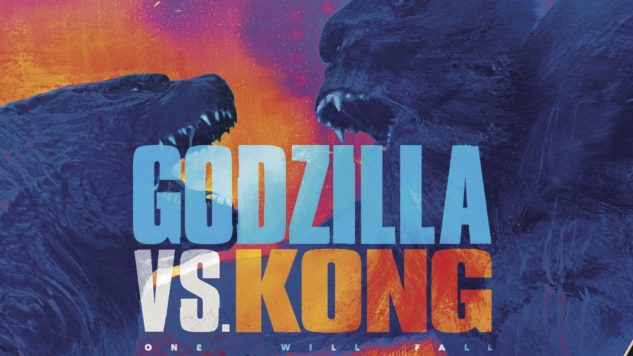 Looks like it might be time to pump those kaiju brakes a bit. In response to the underwhelming box office performance of Michael Dougherty's visually impressive but narratively underwhelming Godzilla: King of the Monsters, the MonsterVerse architects over at Legendary Entertainment and Warner Bros. are reportedly considering a move to push back the release date of the next entry in the series, Godzilla vs. Kong. That film had been scheduled to hit theaters on March 13, 2020, but at a conference last week, Warner Bros. Studio chairman Toby Emmerich said the following:
Godzilla vs. Kong will deliver for fans in the way they were looking for. It might come out later in the year, so we can deliver an A+ movie.
The box office on King of the Monsters certainly could imply that American interest in the MonsterVerse is cooling off. The latest entry in the series was heavily promoted as an all-out monster slugfest, akin to Japan's original 1968 Destroy All Monsters, bringing in a number of other classic Toho kaiju characters, but audiences didn't quite respond as intended. Certainly, they haven't led the film to the $529 million global box office of Gareth Edwards' 2014 Godzilla, or the $566 million that was raked in by Kong: Skull Island. King of the Monsters, in comparison, is still under the $300 million mark after this weekend, as its U.S. gross has more or less petered out. With a budget of $170 million, that total likely needed to be much, much higher for Legendary and Warner Bros. to see a significant profit, or even break even.
Godzilla vs. Kong, meanwhile, would finally reunite the world's two most famous movie monsters for a rematch of their original 1962 Japanese tussle—one of the silliest entries in the entire original Godzilla series, which is saying something. It's scheduled to be directed by Adam Wingard, whose more recent efforts (Blair Witch, Death Note) haven't engendered the critical goodwill of his earlier indie projects such as The Guest and You're Next. As with Gareth Edwards before him, Godzilla vs. Kong would represent Wingard's big chance to break through with a populist blockbuster. We already have a summation from the studio, which is as follows:
In a time when monsters walk the Earth, humanity's fight for its future sets Godzilla and Kong on a collision course that will see the two most powerful forces of nature on the planet collide in a spectacular battle for the ages. As Monarch embarks on a perilous mission into uncharted terrain and unearths clues to the Titans' origins, a human conspiracy threatens to wipe the creatures, both good and bad, from the face of the earth forever.
Could that human conspiracy involve the head of Ghidorah uncovered at the end of King of the Monsters? Will Legendary follow through on their tagline promise that "one will fall," and give audiences a decisive victory for either Godzilla or Kong? And most importantly: What will the release date actually end up being? We'll let you know as soon as the news breaks.