First Man's Second Trailer Has Landed
The Neil Armstrong biopic stars Ryan Gosling
Images via Universal Pictures
Movies
News
First Man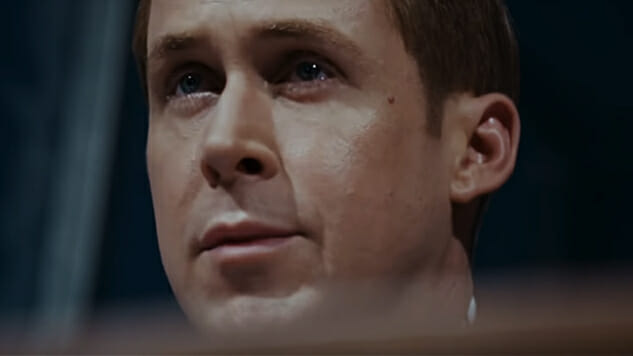 The second trailer for Damien Chazelle's Neil Armstrong biopic First Man, starring Ryan Gosling, is here. The movie, which portrays Armstrong's personal and professional struggles leading up to the Apollo 11 mission, will be in theaters and Imax on Oct. 12.
First Man will be the second collaboration between Chazelle and Gosling, following 2016's Oscar-winning La La Land. The film will also reunite Chazelle with screenwriter Josh Singer, who wrote Chazelle's 2014 critical darling Whiplash. Starring alongside Gosling will be Claire Foy, Jason Clarke, Kyle Chandler and Corey Stoll.
While First Man's first trailer focused on the dangers of the historic moon mission, the second trailer turns an eye to what was at stake if Armstrong didn't come back—namely, his wife, played by Foy, and their children.
Watch the new trailer below and revisit the film's first further down.