'Keep FilmStruck Alive' Petition Surpasses 11,000 Signatures
Images via Turner
Movies
News
FilmStruck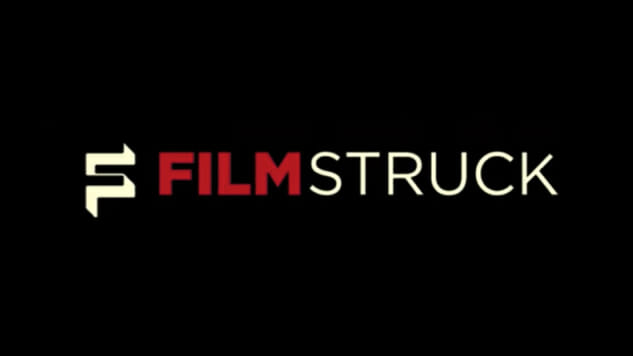 On Oct. 26, cinephile streaming service FilmStruck announced that it will discontinue service in November, and fans and filmmakers alike are scrambling to save the service by the end of the month. A partnership between WarnerMedia's Turner Classic Movies and The Criterion Collection, the service is shutting down due to WarnerMedia parent company AT&T's efforts to streamline its holdings. However, a Change.org petition called "Keep FilmStruck Alive" started six days ago and has already reached over 11,000 signatures, more than doubling the 5,000-signature mark it hit just two days ago.
Wednesday evening, director Guillermo del Toro posted a pinned tweet asking fans to sign the petition and save FilmStruck, which currently hosts his 1993 debut horror film Cronos on The Criterion Channel.
Want to help us keep FilmStruck alive? PLEASE sign this petition!!! https://t.co/gYgH2oxXYN

— Guillermo del Toro (@RealGDT) October 31, 2018
Director Alfonso Cuarón, whose 2001 film Y Tu Mamá También is also available through The Criterion Channel, promoted the petition on Twitter, while Whit Stillman (1990's Metropolitan, also available on the service) retweeted a post from Jeremy Floyd asking followers to sign the petition.
Sponsor WarnerMedia: Keep FilmStruck Alive https://t.co/5djS47aeUH

— Alfonso Cuaron (@alfonsocuaron) November 1, 2018

When the announcement first came that FilmStruck was shutting down, If Beale Street Could Talk and Moonlight director Barry Jenkins also left followers with some hope that WarnerMedia could save the service despite the consolidation efforts.
The optimist in me wants to believe this leaves room for @FilmStruck and/or it's wonderful staff to be reincarnated as an off-shoot under the HBO umbrella, somehow cobbled into an ala carte HBO platform similar to the three bigs Net/AP/Hu???

— Barry Jenkins (@BarryJenkins) October 26, 2018
FilmStruck is currently set to shut down on Nov. 29, but hopefully these efforts are enough to show that there's a viable path for WarnerMedia to keep the cinephile service alive. You can sign the petition to keep FilmStruck alive on Change.org, where organizers are now hoping to reach 15,000 signatures.