FilmStruck Is (Sort Of) Saved: Criterion to Launch its Own Streaming Service
Images via Turner
Movies
News
FilmStruck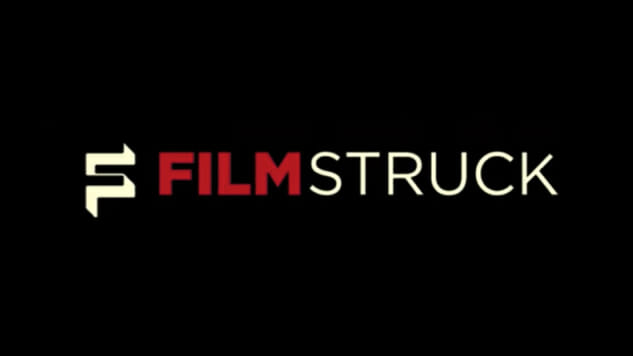 Fans mourning the death of FilmStruck can take solace in the fact that at least one part of the beloved cinephile streaming service will survive. Starting in spring 2019, FilmStruck's Criterion Channel, currently the exclusive streaming home of The Criterion Collection, is launching as a standalone service, Criterion announced Friday.
Fans who want to subscribe to the forthcoming service can sign up to be a Charter Subscriber on the newly launched Criterion Channel website.
The company shared the following details of the new service:
The Criterion Channel will be picking up where the old service left off, programming director spotlights and actor retrospectives featuring major Hollywood and international classics and hard-to-find discoveries from around the world, complete with special features like commentaries, behind-the-scenes footage and original documentaries. We will continue with our guest programmer series, Adventures in Moviegoing. Our regular series like Art-House America, Split Screen and Meet the Filmmakers, and our Ten Minutes or Less section will all live on, along with Tuesday's Short + Feature and the Friday Night Double Feature, and of course our monthly 15-minute film school, Observations on Film Art.
Our library will also be available through WarnerMedia's new consumer platform when it launches late next year, so once both services are live, Criterion fans will have even more ways to find the films they love.
Started as a partnership between WarnerMedia's Turner Classic Movies and The Criterion Collection, WarnerMedia announced last month that it was discontinuing service on FilmStruck. The original service is still set to shut down on Nov. 29.
In the statement on the standalone Criterion Channel, Criterion thanked "everyone who signed petitions, wrote letters and newspaper articles, and raised your voices to let the world know how much our mission and these movies matter to you," and asked that they support the new service by signing up as a Charter Subscriber.
A "Keep FilmStruck Alive" petition on Change.org currently has over 55,000 signatures, having picked up the support of filmmakers including Guillermo del Toro and Alfonso Cuarón. As of Nov. 1, it had already picked up over 11,000 signatures.
Earlier this week, a number of high-profile directors also penned a letter asking WarnerMedia to appeal its decision to kill FilmStruck. Signees included del Toro and Cuarón, plus Paul Thomas Anderson, Barbra Streisand, Damien Chazelle and Warner Bros. golden boy Christopher Nolan.
More filmmakers rallied in a second letter asking WarnerMedia to reconsider; signees included Sofia Coppola, Susanne Bier, Lenny Abrahamson, Sam Taylor-Johnson and David Oyelowo.
For now, it looks as though WarnerMedia isn't budging on its decision to axe FilmStruck, but at least there's now a new streaming home for part of its catalog.