Michael B. Jordan and Michael Shannon to Star in HBO's Fahrenheit 451 Adaptation
Photos by Bryan Steffy/Getty, Frazer Harrison/Getty
Movies
News
Fahrenheit 451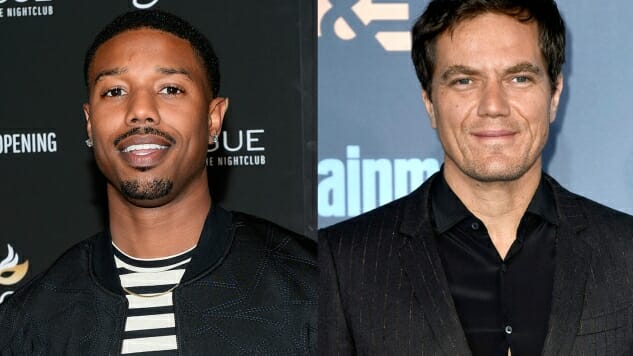 While George Orwell's 1984 seems to remain the reigning champ of classic dystopian fiction, HBO is still moving forward with their feature-length adaptation of Ray Bradbury's Fahrenheit 451, as Michael B. Jordan and Michael Shannon have just been cast for its lead roles.
For those who didn't read the 1953 novel in school, the book shows us a world in which books and their contained knowledge have been outlawed, creating a need for government-sanctioned "firemen" to burn any discovered tomes. According to The Wrap, Jordan will play protagonist Montag, a fireman who discovers his humanity after first discovering the value of books. Shannon will take on the role of his fireman mentor and eventual antagonist Captain Beatty.
The film is co-written by Ramin Bahrani and Amir Naderi of 99 Homes, in which Shannon also starred as the villain, and Bahrani will direct Fahrenheit, as well as executive produce. HBO has yet to announce a premiere date for the adaptation. Be sure to stay tuned to Paste for more info on the project as it progresses through production.