Sixty years ago today, Singin' in the Rain hit theatres across America. At that time, the musical comedy only found moderate success, but as years passed, it earned legendary status among critics and cinephiles, becoming known as one of the greatest musicals—and films—ever made. In honor of the celebrated classic, which pokes fun at Hollywood's transition from silent films to "talkies," we're highlighting eight silent films that matter—must-sees for any serious movie buff.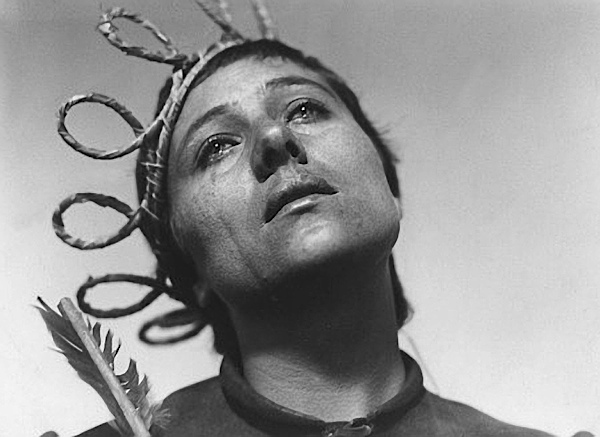 1. The Passion of Joan of Arc
Year: 1928
Country: France
Director: Carl Theodor Dreyer
Plot: In the early 15th century, French saint Joan of Arc (Renee Maria Falconetti) goes on trial for heresy—for believing that God gave her a mission to force the English out of France. The ecclesiastical jurors find her guilty, resulting in public execution.
Why it matters: Roger Ebert said, "You cannot know the history of silent film unless you know the face of Renee Maria Falconetti." I'll take that a step further and say you can't know the history of film in general unless you know her face. From chronological documentary style, to the large close-ups, to one of the best performances ever captured on screen, The Passion of Joan of Arc marked a milestone in film history. Dreyer confirmed that film could be more than entertainment—that it could be art.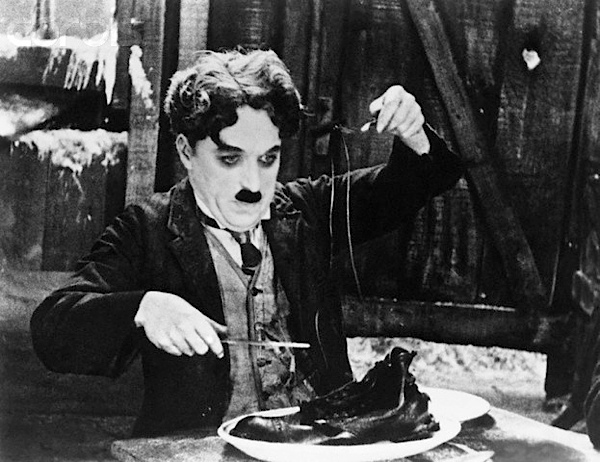 2. The Gold Rush
Year: 1925
Country: USA
Director: Charlie Chaplin
Plot: A lone prospector (Charlie Chaplin) travels to Alaska in search of gold. There, he gets mixed up with two menacing miners and falls in love with a beautiful young woman.
Why it matters: Alongside City Lights, The Gold Rush remains Charlie Chaplin's pinnacle as a filmmaker and actor. He agreed, calling it a personal favorite amongst his immense body of work. With stunning set pieces and memorable scenes, including the famous roll dance and shoe-eating dinner, the film provides one of the earliest and profoundest examples of dramedy in cinema. In quintessential Chaplin fashion, it weaves together slapstick and melancholy, generating both laughs and cries for the lonely yet hilarious Little Tramp.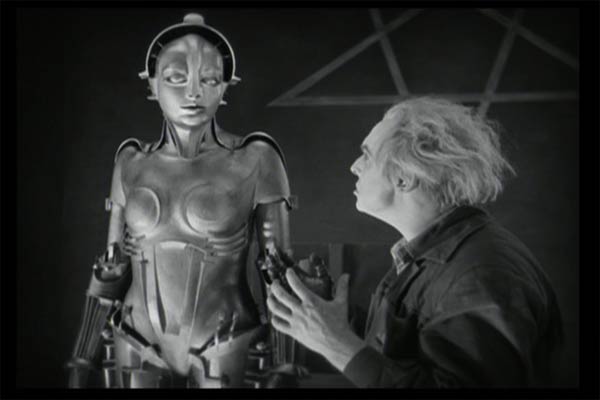 3. Metropolis
Year: 1927
Country: Germany
Director: Fritz Lang
Plot: Amid a future society divided between rich and poor, the heir of a wealthy intellectual falls in love with a peasant who prophecies of a savior who will come and bring peace and harmony to their city.
Why it matters: Though in hindsight the actual story proves pretty wacky, Fritz Lang's last silent film—before his second masterpiece M—could be called the blueprint for all sci-fi films that followed it. Whether the groundbreaking special effects, the visual scope or the intricate set design, greats such as Ridley Scott, George Lucas and Stanley Kubrick have borrowed from it (Lucas modeled C-3PO directly after the Maria robot). Metropolis, heavily influenced by the books of H.G. Wells, also stands as the first dystopian film in history.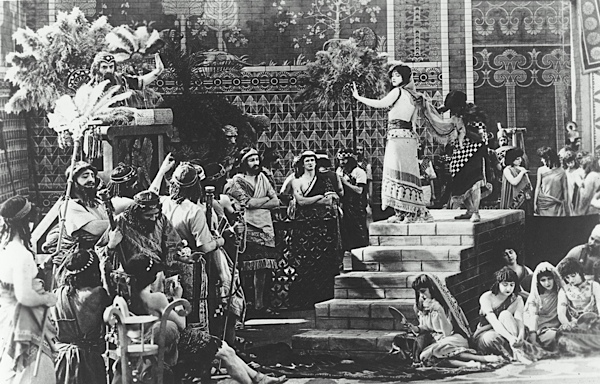 4. Intolerance
Year: 1916
Country: USA
Director: D.W. Griffith
Plot: Four separate but parallel stories with different times and settings—the Babylonian story, the Judean story, the French story and the Modern story—explore the theme of intolerance throughout history.
Why it matters: Classic epics like Ben-Hur, Lawrence of Arabia and The Ten Commandments owe all their success to Intolerance, the greatest epic ever made. D.W. Griffith created the film after being charged of racism in his first epic The Birth of a Nation, and not only did he prove his innocence but he also bested his previous achievement by a remarkable landslide. Intolerance, in fact, functions as the canon by which all epics are to be judged: The grand scale, extensive scope, visual spectacle and period settings—these elements epitomize everything films of the genre should be.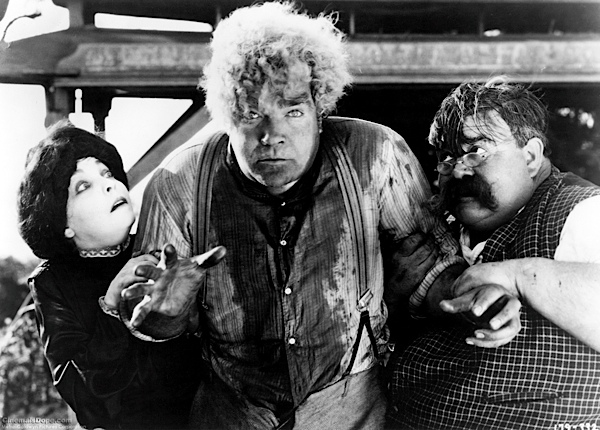 5. Greed
Year: 1924
Country: USA
Director: Erich von Stroheim
Plot: The miser wife of a San Francisco dentist wins the lottery and literally falls in love with money, stemming a destructive trajectory for her, her husband and former lover.
Why it matters: The story behind Greed makes it significant in its own right (Erich von Stroheim physically attacked producer Louis B. Mayer after his nearly 10-hour version was edited down to 140 minutes). But the film itself lives on as one of the most significant films of all time. Based on the 1899 novel McTeague, Greed represents the first great work of naturalism in film history. Von Stroheim set a precedent with the mis-en-scene in the way he filmed on location, producing a convincingly realistic setting. With help from three riveting performances, he also created some of the most humanistic characters yet to be seen on screen.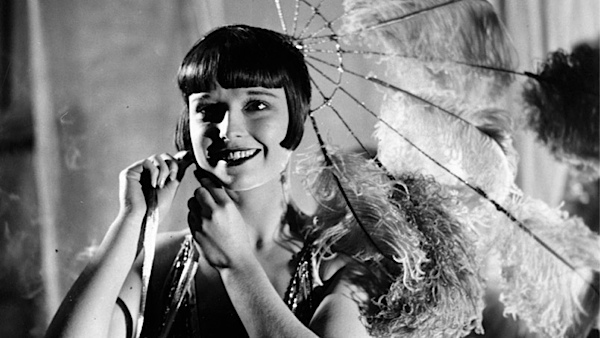 6. Pandora's Box
Year: 1929
Country: Germany
Director: G.W. Pabst
Plot: A beautiful and promiscuous young woman is forced to flee the law after killing her fiance on their wedding night. She eventually ends up in London where she works as a prostitute at a brothel.
Why it matters: There's a whole list of reasons why Pandora's Box has stood the test of time. Many have to do with G.W. Pabst and his unique sensibilities, but the most important is Louise Brooks, the film's centerpiece. Wooing us with her deep dark eyes and elusive beauty, the American actress didn't just bring to life a character we could never forget—the mysterious and erotic Lulu—in a performance of a lifetime. She also paved the way for women of her era, expressing individuality and feminism in the 1920s.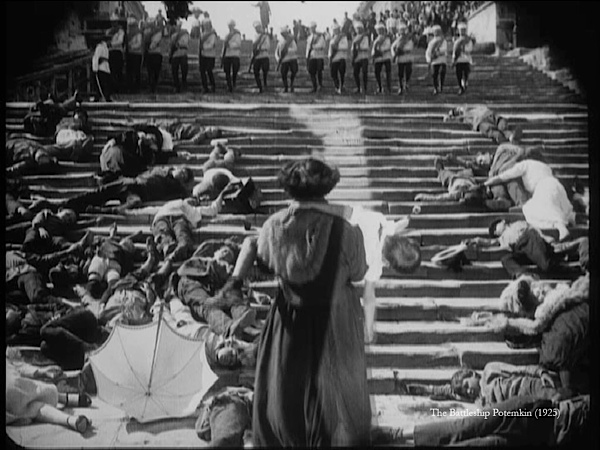 7. Battleship Potemkin
Year: 1925
Country: USSR
Director: Sergei M. Eisenstein
Plot: Because of brutal living conditions, the crew of the Prince Potemkin revolts against their cruel officers, igniting a rebellion in Russia and a violent massacre in Odessa.
Why it matters: For the longest time, people considered Battleship Potemkin the greatest achievement in cinema. It may no longer have that acclaim, but it still makes most top ten lists (including Sight & Sound's) and holds its ground as the greatest propaganda film of all time. At one point a few countries even banned it, afraid of its power to provoke political revolution. Many of its scenes, so visually poignant and thus unforgettable, have been referenced in modern movies like Brazil, The Untouchables and Naked Gun 33&1/3.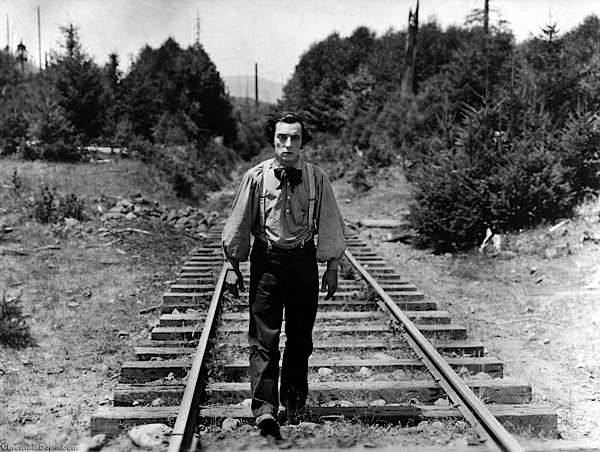 8. The General
Year: 1926
Country: USA
Directors: Buster Keaton and Clyde Bruckham
Plot: When Yankee spies steal his locomotive and kidnap his girlfriend, a Southern railroad engineer ("The Great Stone Face" Buster Keaton) is forced to pursue his two beloveds across enemy lines.
Why it matters: While a few Charlie Chaplin pictures give it a run for its money, The General is arguably the finest silent comedy ever made—if not the finest comedy ever made. At the pinnacle of Buster Keaton's renowned career, the film didn't receive critical or box-office success when released, but it has aged tremendously. It's a spectacle of story, mishmashing romance, adventure, action (chases, fires, explosions) and comedy into a seamless silent masterpiece.
Eight More Silent Films That Matter:
I Was Born, But… (1932)
Sunrise (1927)
City Lights (1931)
Nosferatu (1922)
The Cabinet of Dr. Caligari (1920)
Sherlock, Jr. (1924)
The Kid (1921)
The Birth of a Nation (1915)