"There's No Hiding From This": Watch the Painfully Intense New Dunkirk Trailer
Image via Warner Bros.
Movies
Video
Dunkirk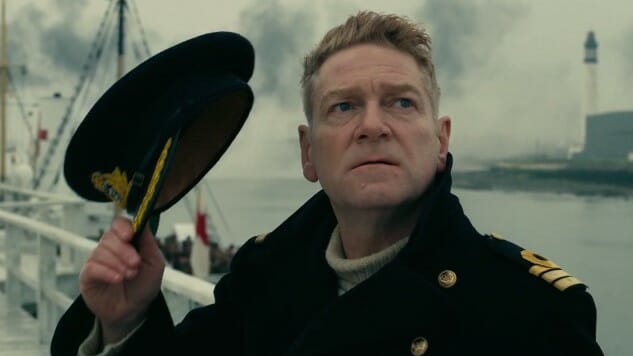 Warner Bros. Pictures just released the "official main trailer" for Christopher Nolan's war film, Dunkirk, and it's the same insane amount of tension that we've come to expect from Nolan. Dunkirk tells the true story of the harrowing evacuation of about 400,000 Allied soldiers who were stranded in the coastal French town of Dunkirk during World War II.
While the film has received a PG-13 rating, an unusual rating for a war movie, this trailer is far from light on intensity. We're faced with soldiers stranded on a grim beach surrounded by corpses, some aerial dogfights, a serene moment of relief right before a medic ship is torpedoed and a crazy almost-upside-down shot of water horizontally filling up a sinking ship. All the while, rescue attempts are made by the likes of Kenneth Branagh, Mark Rylance and James D'Arcy, which is a pretty great start to a cast. But those three are also joined by Cillian Murphy, Tom Hardy and Harry Styles, of all people. What a group.
Dunkirk hits theaters on July 21, and will be playing in IMAX, and on 70mm and 35mm film, for that "old war film" aesthetic that we all know and love. Check out the trailer embedded above, and revisit its previous promo here.