Denis Villeneuve Signs On to Direct Dune Reboot for Legendary Pictures
Photo by Christopher Polk/Getty
Movies
News
Dune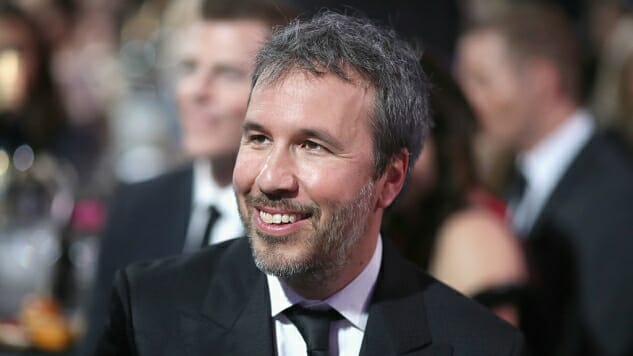 Director Denis Villeneuve has been on quite a roll during the last few years. Now, the Arrival and Sicario helmer is looking to tackle the impossible: he just signed on to direct the reboot of Dune.
Dune author Frank Herbert's son, Brian Herbert, was the first to tweet out the news late last night:
It's official — Legendary Pictures has signed the very talented Denis Villeneuve to direct the exciting new DUNE series film project.

— Brian Herbert (@DuneAuthor) February 1, 2017
News of Villeneuve being in talks with Legendary Pictures began circulating late last year, roughly a month after the studio first acquired film rights for the franchise. The in-demand French-Canadian director is currently wrapping up post-production on his equally high-profile Blade Runner sequel/reboot, titled Blade Runner 2049. He's also still hot off of his Oscar-nominated sci-fi adaptation Arrival, making him the kind of genre sure-bet that no studio could pass up.
Previous adaptations of Herbert's novels have had somewhat of a rocky past. Alongside David Lynch and the Syfy channel's tepidly received adaptations, Alejandro Jodorowsky and Peter Berg both failed to bring their versions of the franchise to life. In fact, Jodorowsky's Dune, a 2013 documentary about the artist's unsuccessful film adaptation, was arguably better received by critics than either of the actually released film or TV versions of the story.
Check out what we said back when rumor of Villeneuve's involvement in the Dune reboot first started circulating, and be sure to stay tuned to Paste as more news on the much-anticipated film leaks out.