Disney CEO: We May Pull Productions from Georgia If Abortion Law Takes Full Effect
Photos by Amy Sussman/Getty
Movies
News
Disney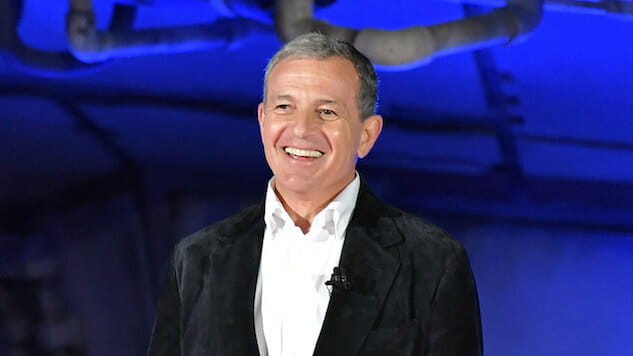 First it was individual producers boycotting Georgia; next, streaming giant Netflix said they'd have to reconsider projects in the state if its new abortion law went into full effect; and now Disney is following suit.
If the law was to pass, "I don't see how it's practical for us to continue to shoot there," Disney CEO Bob Iger told Reuters. "I rather doubt we will. I think many people who work for us will not want to work there, and we will have to heed their wishes in that regard. Right now we are watching it very carefully."
Disney is no stranger to filming in Georgia, either. The 2018 smash hit Black Panther, as well as box office giant Avengers: Endgame were both filmed in the state—those are just two out of Georgia's total 455 reported productions in 2018.
The statement from Iger comes just days after Netflix head Ted Sarandos gave his input on the state's abortion ban. Sarandos vowed Netflix is keeping an eye on the law while their productions remain in the state, and would reconsider its filming locations shall the law be put into full effect.
Iger's comments mark the second stance taken by a major Hollywood studio, with others such as NBCUniversal, Amazon Studios and Viacom staying silent on the issue.