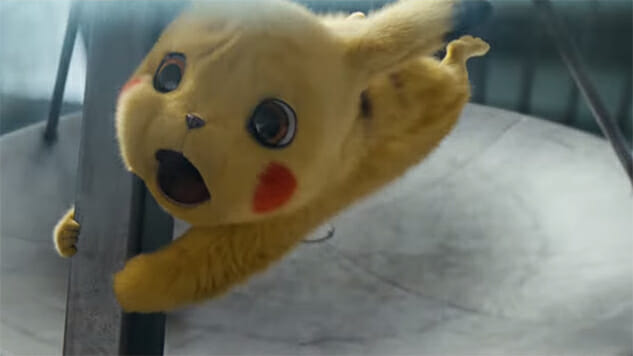 The second trailer has been released for the forthcoming computer-generated/live-action hybrid Pokémon: Detective Pikachu, and it establishes a suspiciously gritty tone for something based on a "Rated 'E' for Everyone" game franchise.
The trailer reveals that Pokémon intends on growing up with its audience by showing an underground fighting ring, a cursing Pikachu (voiced by Ryan Reynolds) and an uncomfortably slick-looking Mewtwo who holds its pose for perhaps a moment too long.
Pokémon: Detective Pikachu hits theaters on May 10 from Warner Bros. Pictures.
Catch all the new Pokémon reveals in the trailer below and revisit a previous trailer here.