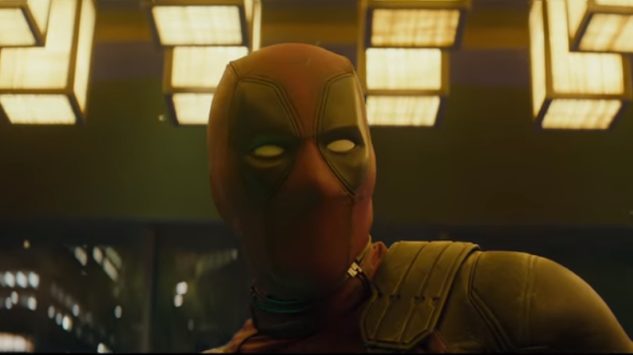 F-bombs ahoy, the full trailer for Deadpool 2 is upon us! The Merc With a Mouth is back in action as Ryan Reynolds returns to the character that proved to be box office bank, paving the way for a new generation of hard R-rated comedies.
Also returning are most of the first film's supporting characters: Morena Baccarin as Deadpool/Wade Wilson fiance Vanessa, Karan Soni as personal taxi driver Dopinder, and Leslie Uggams as Wade's elderly, blind roommate. Most notable of the new additions, meanwhile, is Josh Brolin as the time-traveling future mutant known as Cable. It seems he's after a young boy for reasons unknown, but we're delighted to find out that said character is played by 15-year-old New Zealand actor Julian Dennison, who appeared memorably as one of the two leads in Taika Watiti's Hunt for the Wilderpeople.
Also appearing in Deadpool 2 are a plethora of other mutants and Marvel characters, including returners Negasonic Teenage Warhead and Colossus, as well as new characters played by Zazie Beetz (Domino) and none other than Terry Crews.
At the very least, it quickly becomes clear that the Deadpool sense of humor hasn't been toned down any. This has got to be one of the most profane trailers in recent memory in terms of language, but it was the lampshading in the closing exchange between Ryan Reynolds and T.J. Miller that really cracked us up.
Deadpool: "It lives up to the height, plus-plus."
Weasel: "Fuck it, they probably won't even make a three."
Deadpool: "Why would they? Stop at two. You killed it."