Untitled Deadpool Sequel Teaser Video Gives Us Our First Look at Cable in Action
Image via 20th Century Fox
Movies
Video
Deadpool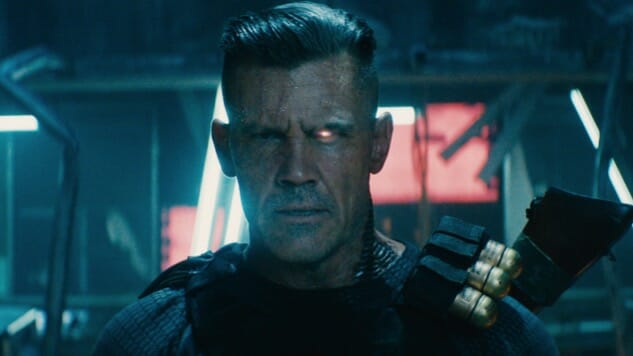 The Untitled Deadpool Sequel still doesn't have an actual title, but as of today, it has a teaser of sorts. The video above, though not exactly a straight-up trailer for the film, offers an extended intro to Josh Brolin's Cable (whom we had previously only seen in photo form), along with some quality, fourth wall-shattering silliness from Ryan Reynolds' Wade Wilson.
The teaser video, first debuted via Brolin's Instagram account and fittingly titled "Deadpool, Meet Cable," gets to have it both ways, effectively establishing Cable's badassery—"People think they understand pain, but they have no concept of it," Brolin (also putting that voice to use as Thanos in Infinity War) growls—before completely undercutting it, as Reynolds' voiceover comments on the Cable clip and takes a shot at Justice League's mustache struggles. One twisted Toy Story parody (complete with Wade's name written on the Sheriff Deadpool and Cable action figures' feet) later, we return to what could more reasonably be considered a trailer for a huge superhero blockbuster, with Cable, Wade, Domino (Zazie Beetz)—whom we'd also previously only seen in a photo—and Negasonic Teenage Warhead (Brianna Hildebrand) kicking all kinds of ass. Even Dopinder (Karan Soni) gets in on the action! T.J. Miller's Weasel also appears, regrettably.
The Untitled Deadpool Sequel opens on May 18. David Leitch directed from a script by Deadpool scribes Rhett Reese and Paul Wernick. See the sequel's new teaser video above and its new poster here, revisit previous teasers here and here, and stay tuned for more on this movie.