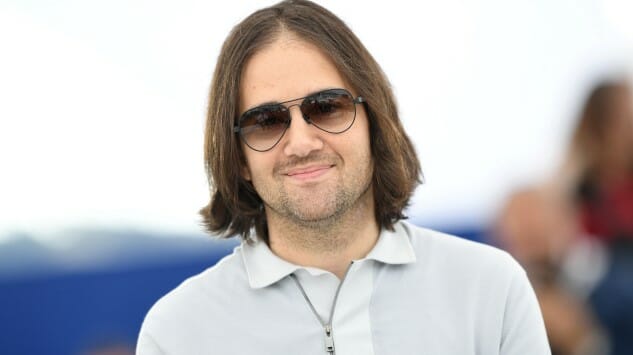 After bursting onto the scene with his much-lauded horror film It Follows in 2014, David Robert Mitchell has followed up with the upcoming Under the Silver Lake, due out this December, but it seems the filmmaker is making a bit of a pivot afterward. His next two projects are both screenwriting assignments, neither of which he's planning to direct. He's already written sci-fi film Man Alive for Fox, which will be directed by Atlanta and music video director Hiro Murai, and today comes the announcement that Mitchell is also writing another script—and this one goes back to the horror genre.
Mitchell will reportedly adapt horror short They Hear It into a feature for Legendary Entertainment and The Picture Company, with direction from Julian Terry, who also directed the original short film. They Hear It, according to THR, is about "a mysterious presence" known as The Sound, which causes catastrophic effects for those who hear it. Sounds sort of like a cross between The Signal and The Ring to us, but producers apparently cite The Birds and It as inspirations, for what that's worth. If It is indeed a major inspiration, perhaps the film will have a certain Pied Piper-eque motif?
One has to wonder what exactly drew Mitchell into wanting to write these screenplays, given that he's typically directed his own material in the past. When will he helm another horror film on his own, we wonder?
In the meantime, we're still looking forward to seeing Under the Silver Lake, and its Inherent Vice-like vibe, when that film is released by A24 on Dec. 7, 2018. Watch the trailer below and reacquaint yourself with the upcoming, Andrew Garfield-starring mystery.