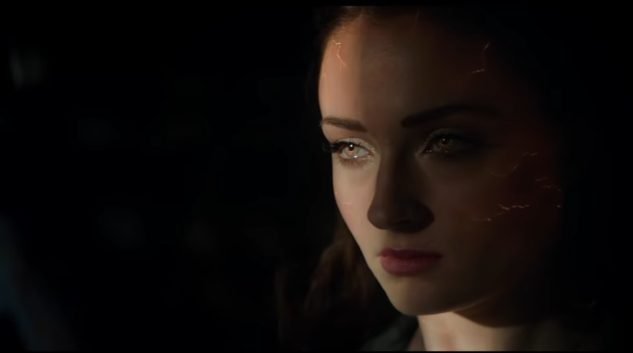 Want some free advice, Fox? At this point, the X-Men series has been trundling downhill for a little while, right? X-Men: Apocalypse didn't exactly set the world on fire, and was considered a genuine disappointment by most fans of the series and the comic, wasting one of the most iconic villains available to writers. Dark Phoenix has been plagued by setbacks and questions about its validity. So maybe, if you really want to cash in that sweet '90s nostalgia with an X-Men movie set during this decade, you just open it with the music that we all surely want to hear? You know what I'm talking about, Fox.
Just sayin'. You know you'd have an entire theater cheering if they busted out that old animated series theme. Meanwhile, today we received an actual first trailer for Dark Phoenix—which, curiously, is indeed the film's whole name, eschewing "X-Men" completely. In it, we see some of the '90s-rific X-Men, who legitimately look closer here to their animated series counterparts than they ever have before. No Wolverine, though, as far as we can tell. Here's your synopsis:
In 1992, nearly a decade after the events of X-Men: Apocalypse, the X-Men are national heroes going on increasingly risky missions. When a solar flare hits them during a rescue mission in space, Jean Grey loses control of her abilities and unleashes the Phoenix.
Some of this is of course familiar, the Phoenix storyline having been attempted—AND COMPLETELY BOTCHED—by Brett Ratner in 2006's X-Men: The Last Stand. Here, once again, it looks like things could come down to where the all-powerful Phoenix Force decides to rest its loyalties—with Xavier and his X-Men, or Magneto and his Brotherhood of Mutants. Also appearing in the trailer? Academy Award-winner Jessica Chastain, whose character is apparently "a shapeshifter who manipulates the Phoenix." Okay then.
Dark Phoenix is directed by first-time helmer Simon Kinberg in his debut, having previously produced and written on the series, and will no doubt be seen as a test of Sophie Turner's viability as a Hollywood leading lady. It hits theaters on Feb. 14, 2019. In the meantime, check out the trailer below.