Paramount Will Still Release More Cloverfield Movies After Dumping Cloverfield Paradox on Netflix
Photo via Getty Images, Christopher Polk
Movies
News
Cloverfield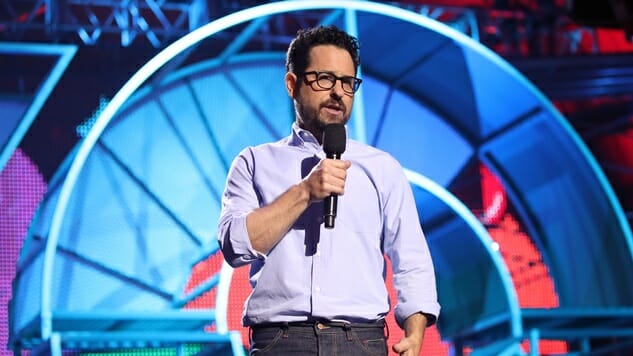 Netflix's surprise release of The Cloverfield Paradox ranks among the most audacious Super Bowl stunts ever, unveiling a film that had zero previous footage and unloading it on the world as soon as the game was over. Critical reaction to the movie has been distinctly unkind, with many reviewers harping on the hackneyed nature of the film's manufactured ties to the original—although we actually found ourselves fairly entertained, while still bringing up many of the same issues.
Regardless, the fact that Paramount was able to unload the film on Netflix, reportedly for a shockingly high $50 million bill, is looking like a genius move on their part. A fairly confused mix of genres is almost never a recipe for box office success, so the studio was able to avoid a potentially costly flop and even make a profit while they were at it.
But what of the rest of the Cloverfield series? Since the surprisingly thrilling return to this brand name via 10 Cloverfield Lane, the J.J. Abrams-produced films have become something of a genre testing grounds—Abrams and co. simply discover interesting-looking films in production (or already complete) and rebrand them with a few small "Cloverfield" twists. For 10 Cloverfield Lane, those tie-ins were easy and innocuous. For The Cloverfield Paradox, they were decidedly indelicate and ham-fisted.
These questions matter, because there's already another movie on the way under the Cloverfield umbrella. The fourth film to bear the title has been known under the operating title of Overlord, and sounds to be something of a World War II horror-thriller, in which a squad of American soldiers come up against some kind of supernatural Nazi resistance—the words "Nazi zombies" have been thrown around quite a bit, but it still seems unconfirmed. Regardless, it sounds rather similar in plotting to the 2013 Dark Sky's production of Frankenstein's Army, a nifty little found footage horror movie in which a squad of Russian soldiers comes up against a zombie army of undead Nazi monsters created by Dr. Frankenstein.
According to The Wrap, the fact that Paramount unloaded The Cloverfield Paradox will not affect their plans to release Overlord (which will presumably be renamed), nor will the critical reaction. In fact, Paramount has set an Oct. 26 release date for the film, smack dab in the middle of the Halloween window. It remains to be seen whether this installment will function as a "last chance" for the series in terms of theatrical viability—if Overlord underperforms, then perhaps the Cloverfield series will become a strictly VOD phenomenon.