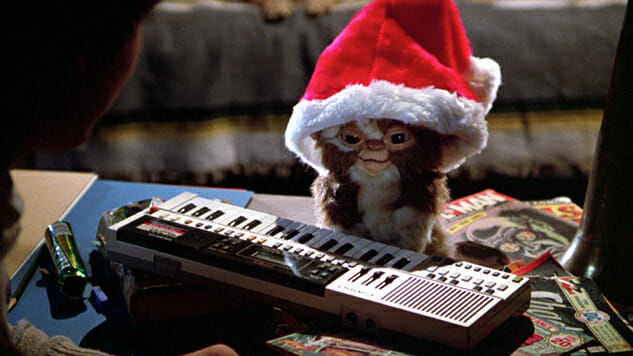 Hollywood has been churning out Christmas movies since its inception, but for every classic holiday film comes an avalanche of sentimental garbage and lazy spin-offs. Thankfully, there are quite a few holiday gems you can stream this December with subscriptions to a plethora of services: Netflix, Hulu, Amazon Prime, HBO and FilmStruck.
(We are also very sensitive to the fact that not everyone takes part in Christmas, nor that there is such a thing as a "war" on the holiday. But, as you can tell from the variety of what's actually available, quality holiday programming is pretty nonexistent, let alone for celebrations outside of the most white-bred.)
Also, this list doesn't count those titles available to rent (primarily through Amazon)—Elf, Home Alone, Scrooged, Die Hard (yes, it's a Christmas movie…if you are bothered by this distinction, find something better to do with your time), Christmas Vacation, Love Actually, etc.—though we did notice some obvious titles unavailable to rent (but available to buy, of course), like It's a Wonderful Life or How the Grinch Stole Christmas.
Regardless, here are our picks for 10 Christmas movies available on Netflix, Hulu, Amazon Prime, HBO and FilmStruck: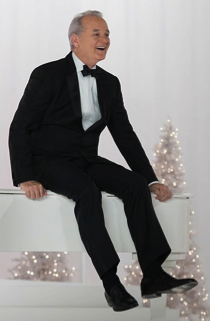 10. A Very Murray Christmas
Year: 2015
Director: Sofia Coppola
Available On: Netflix
Bill Murray tries his best to put on a Christmas spectacular despite a winter storm that's keeping stars like George Clooney away. Directed by Sofia Coppola with an all-star cast—Clooney, plus Chris Rock, Amy Poehler, Michael Cera, Rashida Jones and Jason Schwartzman—the film is delightfully strange. —Josh Jackson

---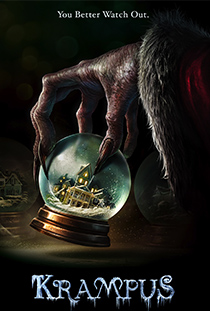 9. Krampus
Year: 2015
Director: Michael Dougherty
Available On: HBO GO and HBO NOW
Krampus begins on a fantastically sour note. Bing Crosby's "It's Beginning to Look a Lot Like Christmas" plays during the film's opening credits sequence as consumers pummel one another all in the name of a good Christmas bargain. Women get punched in the face, children scream and store employees stare on in slack-jawed apathy. It's clear from these opening moments that director Michael Dougherty has his tongue planted firmly in cheek. Krampus is a horror film, filled with horrific imagery (it's one of the harshest PG-13 films in recent memory), but it also has a solid sense of humor, albeit a nasty one. In fact, Krampus owes a lot to Joe Dante's Gremlins: Both films inject the holiday with zany violence, and Krampus, in the spirit of Gremlins, makes heavy use of practical effects over CGI. The actors (Adam Scott, Toni Collette, Allison Tolman, David Koechner) fight with actual, physical creations, and as a result the terror seems more realistic and brutal. Dougherty, after all, is no stranger to holiday-themed horror comedies—he also directed the superb Halloween horror anthology Trick 'r Treat—which means we've maybe got a new anti-Christmas classic on our bloody hands. —Andy Herren
---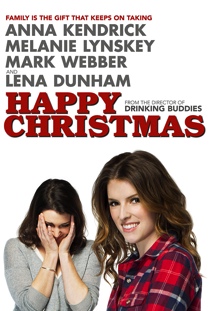 8. Happy Christmas
Year: 2014
Director: Joe Swanberg
Available On: Hulu
Happy Christmas generates such warmth that you might not mind that one of its principal characters doesn't always make a lot of sense. Writer-director Joe Swanberg's latest is agreeably loose-limbed, touching on family and the crucial differences between people in their 20s and their 30s. And although it lacks a great thematic hook like Swanberg's recent Drinking Buddies, Happy Christmas still boasts plenty of modest pleasures thanks to its gentle observations and likable manner. —Tim Grierson

---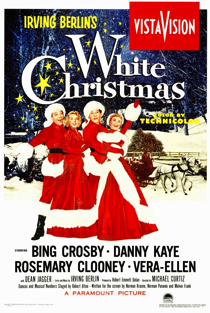 7. White Christmas
Year: 1954
Director: Michael Curtiz
Available On: Netflix
For generations, this movie has held a kind of Yuletide nostalgia rivaled maybe only by It's a Wonderful Life. Similarly, the Bing Crosby musical revels in warm feelings of the past: The war is over and former commanding officer Gen. Waverly (Dean Jagger), a "four-star general unemployed," can't make a living running a ski lodge, because even snow doesn't fall the way it used to. Whether that's a good feeling or not hardly matters when, in the end, doors open to reveal a world of swirling snowflakes, and all the soldiers who see salute, and us southerners leave the film yearning for a snow-laden Christmas. —Mary Kate Varnau

---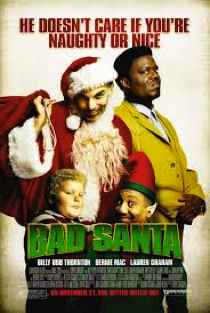 6. Bad Santa
Year: 2003
Director: Terry Zwigoff
Available On: Netflix
Billy Bob Thornton is sublimely degenerate, as only he can be, but the film's ending has one of the most redemptive turns this side of It's A Wonderful Life. A true masterpiece of a dark comedy, in Bad Santa we see the titular Anti-St. Nick pee himself, get wasted, swear at kids, disrespect authority and plan on robbing the very mall in which he (barely) works. That the aforementioned Bad Santa is not just a vulgar caricature is testament to Thornton's these-are-the-facts deadpan, countered by two brilliant supporting performances from the late greats John Ritter and Bernie Ma, as well as Thornton's genuinely touching rapport with innocent cherub Thurman Murman (Brett Kelly). —Greg Smith

---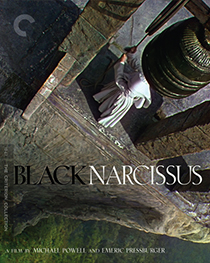 5. Black Narcissus
Year: 1947
Directors: Michael Powell, Emeric Pressburger
Available On: FilmStruck
A melodrama set in a convent in British-ruled Himalayan India, directed by Michael Powell and Emeric Pressburger and starring Deborah Kerr and David Farrar, Black Narcissus provides a recipe for…strangeness. And it's a beautiful kind of strangeness. Five nuns are sent to establish a convent, school and hospital in a former harem. It's difficult to adapt to the new surroundings, and the agent who's on call to help them do it is, well, he's a bit of a temptation. There are tragic consequences, naturally. The story's compelling enough, but what really blows me away about this film is the otherworldly visual sensibility. Powell's camerawork is mesmerizing and the film is steeped in supersaturated color, underlining the exoticism and confusion faced by the nuns—moods tinged with the sadness and nostalgia of the holidays—sending the viewer to another time, or dimension, altogether. —Amy Glynn
---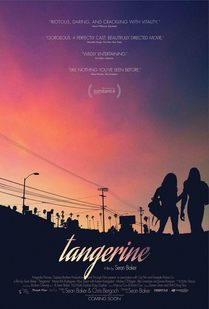 4. Tangerine
Year: 2015
Director: Sean Baker
Available On: Netflix
Shot entirely with an iPhone, Sean Baker's Tangerine is a near perfect execution of raw realism juxtaposed against fleeting yet profound moments of vulnerability and tenderness. Writer-director Baker wastes no time flinging viewers into his story's cacophonous premise: a delirious misadventure focusing on the fractured but luminous lives of transgender prostitutes Sin-Dee Rella (Kitana Kiki Rodriguez) and Alexandra (Mya Taylor). Such immediacy helps set up the fast-paced, heartfelt journey that follows. When Sin-Dee and Alexandra reunite following the former's release from her month-long prison sentence, we learn that Sin-Dee's boyfriend and pimp Chester (James Ransone) has been seeing another woman. The news ignites a nearly two-hour chase around the streets of L.A. (on Christmas Eve, no less) to locate and handle the "issue." Within the story's backdrop of the wild and dingy Los Angeles cityscape, Tangerine's rule-defying characters thrive. Though it could easily devolve into an exploitative revenge porn drama, Tangerine shirks its expectations, becoming an aggressive examination of human complexity and a bold refusal to judge a book by its cover. That goes not only for its approach to characterization, but just about every narrative aspect of the work—from the way Baker develops his larger plot to how he sequences his shots, carefully upholding its characters' sharply divisive existence. The deeper we go into the world of these two sex workers, the more we forget our assumptions of those who inhabit it. In the end, Tangerine is about discovering that our roughest edges can be both our most colorful and meaningful. —Abbey White

---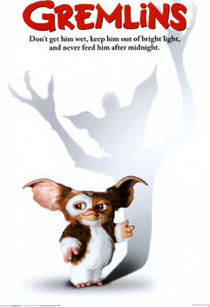 3. Gremlins
Year: 1984
Director: Joe Dante
Available On: Netflix
In the same vein as Die Hard, Joe Dante's Gremlins is a yearly Christmastime argument waiting to happen: Both are annually tossed onto "best Christmas movie" lists, but when it comes to the latter, at least, those debates often overlook the dark comedy of an expertly crafted '80s horror film from Dante at the height of his powers. Taking the lessons he learned as a '70s Roger Corman protege, Dante borrows character actors like Dick Miller to create a cynical, biting rebuke of maudlin sentimentality and children's entertainment. The film's surprising counterpoint between comedy and graphic violence was a source of consternation that led directly to it being in the early class of genre films that led to the PG-13 rating, but its more important impact was shaping the aesthetic of nearly every horror comedy to come. —Jim Vorel

---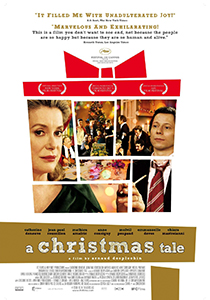 2. A Christmas Tale
Director: Arnaud Desplechin
Available On: Hulu
A Christmas Tale is a lively, capricious, mischievous ensemble delight—the kind of movie Noah Baumbach would make if he were French and a little more hopeful about humanity. Abel (Jean-Paul Roussillon) and Junon (Catherine Deneuve) have three grown children, two of whom have long been estranged. Now, as Junon needs a dangerous transfusion to survive cancer, everyone convenes in the family home to celebrate Christmas together. Though the film deals with many exceptionally depressing topics (mental illness, hatred, life-threatening disease, lost love, betrayal) director Arnaud Desplechin never veers into maudlin territory. Instead, with a lightly stylized touch, A Christmas Tale avoids taking itself or its characters' foibles too seriously. Family members might hate each other, but something like love is underneath it all. On top of his story about a hilariously contentious family reunion, Desplechin has heaped cinema itself, spinning up a maelstrom of irises and dissolves, Vertigos and Tenenbaums, Minguses and Herrmanns, to end up with something that feels almost, maybe, strangely, ever so slightly touching. —Alissa Wilkinson
---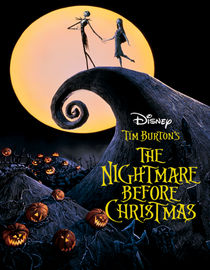 1. The Nightmare Before Christmas
Year: 1993
Director: Henry Selick
Available On: Netflix
On simply a shot-by-shot basis, The Nightmare Before Christmas ranks as one of the most visually splendid films ever made. Jack Skellington, the Pumpkin King of Halloweentown, becomes obsessed with Christmas and decides to hijack the holiday. Often presented under the title Tim Burton's The Nightmare Before Christmas, the film echoes many of the hit director's pet themes, with Jack being one of Burton's many brooding artistic protagonists. The film's actual director was Henry Selick, who oversees an ingenious design and a cast of endearing monsters. The film doesn't quite have the narrative fuel and graceful song lyrics to match Disney's best animated musicals, but every year the film looks better and better. —Curt Holman