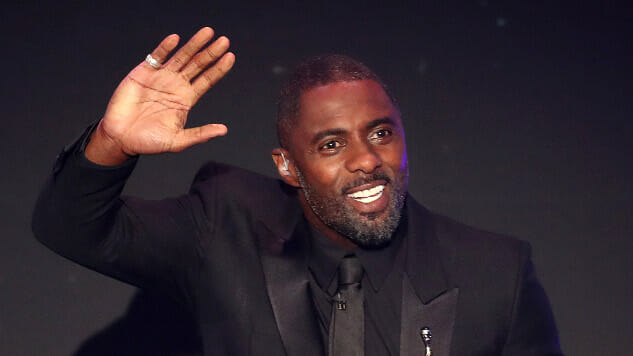 Idris Elba has joined the crazy cast of director Tom Hooper's Cats movie adaptation, per Deadline.
Elba will play main antagonist Macavity in the forthcoming adaptation of the long-running Andrew Lloyd Webber musical, joining a star-studded cast that also includes Ian McKellen, Jennifer Hudson, James Corden and noted cat enthuthiast Taylor Swift.
Elba is currently filming Fast & Furious spin-off Hobbes & Shaw, in which he will also appear as a villain, opposite Dwayne Johnson and Jason Statham. Next year, along with Cats, he will also appear in Netflix comedy series Turn Up Charlie, on which he served as co-creator and executive producer, as well as season five of BBC series Luther, which he executive produces and began filming earlier this year.
Hooper, whose 2012 Les Misérables adaptation picked up eight Oscar nominations and grossed over $400 million, has regardless been a controversial pick among Broadway fans for the Cats adaptation, although Elba's casting may draw some new eyes to the project. Hooper's Les Misérables was criticized for being overlong, with a strange reliance on close-ups and on a live-singing experiment that fared poorly for the less talented singers in the cast, and especially for Russell Crowe, playing the iconic role of Javert. Elba has proven that he can at least carry a tune, though, so perhaps he'll hold his own.
Cats is currently set for release on Dec. 20, 2019.