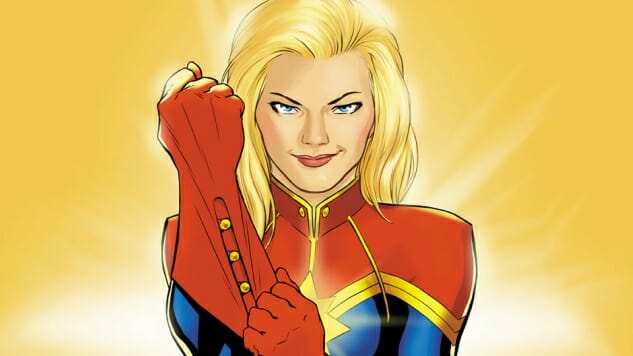 You guys know what this means, right? It shouldn't long until we finally see Brie Larson suited up as Carol Danvers (we give it until Comic-Con, at the latest). For now, we'll instead have to get excited about Captain Marvel's director—or directors—finally having been found in the form of Anna Boden and Ryan Fleck.
Variety reports that the directing duo behind Mississippi Grind will helm the Larson-starring, 2019-set project. It seems Marvel Studios has mostly kept its promise to find a female director for the film, as both a man and a woman will be in charge of the picture. The studio has yet to comment on the breaking of said news.
With a script co-penned by Nicole Perlman (Guardians of the Galaxy) and Meg LaFauve (Inside Out), the film will focus on the current comic book Captain Marvel (and former Ms. Marvel) Danvers. An air force pilot whose DNA becomes merged with that of an alien's, Carol gains the power of flight, super strength and the ability to shoot bursts of energy out of her hands.
Expect an official announcement or acknowledgement from Marvel soon, be sure to always check back with Paste for any incoming major MCU news and revisit the closest look we've gotten at Larson's Captain Marvel here.