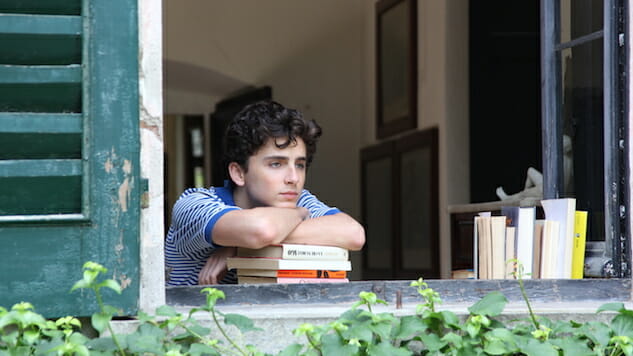 Call Me By Your Name was one of the most critically acclaimed movies of last year and now it is finally getting its nationwide release in theaters on Friday, Jan. 19.
Now playing in select theaters and getting its nationwide theatrical expansion tomorrow, Call Me By Your Name stars Armie Hammer and Timothée Chalamet, who share an intense, intimate romance while vacationing in Italy during the summer of 1983.
The film is currently being tipped alongside other films like Lady Bird, The Shape of Water and Dunkirk for an Oscar nomination for Best Picture.
Paste highlighted the film on our list of the 50 best films of 2017, with our own Dom Sinacola calling it "an exquisitely shot movie, alive with the privilege and luxury of what it means to spend one's formative sexual years in the Italian countryside, but more importantly, it's a movie that aches far harder for the lives and relationships that could have been."
Watch the film's trailer below and listen to Sufjan Stevens' original song for the film here. For theaters and showtimes, click here.