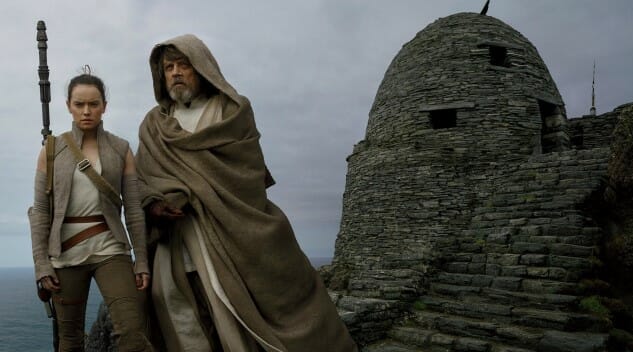 Despite the box office highs of films such as Star Wars: The Last Jedi, not to mention the horror genre having its biggest monetary year in U.S. history, 2017 still ended up being a real down year in terms of movie attendance. More specifically, the 1.24 billion tickets sold represents the lowest number of tickets sold in the U.S. since 1995, a span of 23 years. That, despite the fact that there are almost 60 million more human beings living in the U.S. than there were in 1995.
These are certainly discouraging numbers for the industry, which is facing ever more competition from home entertainment and value-friendly streaming services. The 2017 numbers are a 6% drop overall from 2016's attendance levels, although the higher ticket prices mean that the overall revenue decrease was only 2%. In terms of revenue, 2016's total of $11.6 billion was a record high, but that can largely be chalked up to inflation rather than film attendance.
Meanwhile, public spending on home entertainment continues to rise unabated. In 2017, "home entertainment spending" rose by 11% to a total of $47.8 billion. This number includes fees for streaming services, home rentals, etc. It shows a clear progression of services such as Netflix, Hulu, Amazon Prime and many others, including genre-specific services such as Shudder, as they continue to steal viewers who might otherwise have headed to their local theater. In total, streaming service subscriptions rose 33%. Even the success of MoviePass, the much-ballyhooed subscription service for theater attendance, couldn't result in more tickets being sold in 2017. Also to blame were a series of would-be summer blockbusters that turned into box office disasters, such as The Mummy and Valerian.
2018, meanwhile, is looking a bit better, if only because Black Panther has been a massive hit that exceeded every possible expectation—it recently passed Jurassic World to become the fourth highest grossing movie in U.S. history. Time will tell if future 2018 releases such as Marvel's Avengers: Infinity War can put overall theatrical attendance back on an upward rather than downward trajectory.