Captain Marvel's Lashana Lynch to Take over 007 Codename in Bond 25
Photo by Slaven Vlasic/Getty
Movies
News
Bond 25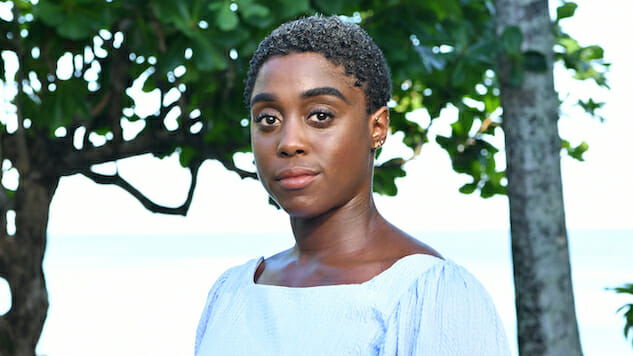 Captain Marvel actress Lashana Lynch is jumping from the MCU over to MI6, and she will reportedly hold James Bond's coveted 007 codename for part of the new film, per The Daily Mail.
More than a bit confusing, it seems Lynch won't necessarily be portraying the new James Bond, but will rather act as a new character in Bond 25 who takes over his famed 007 codename after Bond's retirement from MI6, which is seen at the end of Spectre. However, after Bond is pulled out of retirement, the two cross paths and, presumably, Bond will take the 007 mantle right back.
The addition of the new character is thanks to Phoebe Waller-Bridge, who was asked to help rewrite the film's script. Waller-Bridge's help on the script is to hopefully grow the franchise and evolve it for the current times.
"This is a Bond for the modern era who will appeal to a younger generation while sticking true to what we all expect in a Bond film," The Daily Mail's source said. "There are spectacular chase sequences and fights, and Bond is still Bond but he's having to learn to deal with the world of #MeToo."
The sharing of code names in the James Bond franchise is nothing new. In fact, according to Anthony Horowitz's novel Forever And A Day, James Bond himself isn't even the first 007. Nonetheless, it'll be refreshing to see a young woman of color take on the title in the forthcoming movie.
Set for release in April 2020, Bond 25 is expected to be Daniel Craig's last film as the globetrotting agent, and finding his replacement has been a difficult task. Though it doesn't seem like Lynch will be taking over the 007 codename fully any time soon, the chance that she could hold the title in future films isn't off the table, either.