Chadwick Boseman Chokes Up While Discussing Black Panther's Importance to Kids
Photo by Gareth Cattermole/Getty
Movies
Video
Black Panther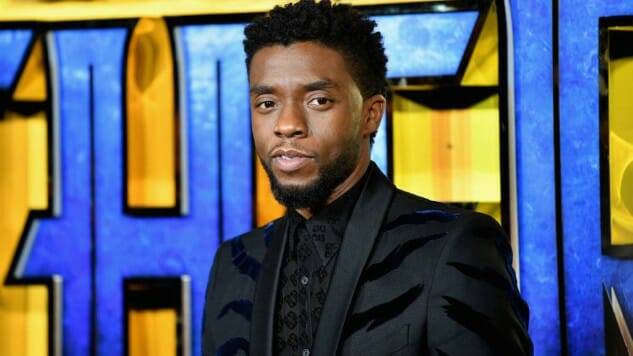 Everyone knew Marvel's Black Panther was going to be huge, but no one quite predicted just how much of an impact this film would make, even before its release. The film features a predominately African-American cast, but it also is the first big-budget superhero film to be helmed by a black director. The film stands to make a big impact on children in particular, especially African-American children. Several Hollywood stars, including Oscar winner Octavia Spencer, have been promoting the importance of seeing this film with generous acts such as buying out theaters so children can see it for free.
In the SiriusXM interview above, an emotional Chadwick Boseman, who plays the titular hero, speaks about how grateful he is for fans' support and how special it is to be a part of this cultural phenomenon. He begins to speak about two boys with whom he was communicating throughout shooting who were suffering from terminal cancer and were so excited about the film, explaining that it really left him understanding just how big the film was going to be, and also quite touched. "It means a lot," the tearful actor concludes.
The film stars Boseman, Michael B. Jordan (Creed), Oscar winner Lupita Nyong'o (12 Years A Slave), Danai Gurira (The Walking Dead) recent Oscar nominee Daniel Kaluuya (Get Out) and Letitia Wright (Black Mirror) on top of veteran actors Andy Serkis, Oscar winner Forest Whitaker and Oscar nominee Angela Bassett.
Black Panther opens everywhere tomorrow, Friday, Feb. 16 but is already playing in select cities beginning today. Overall, the film has received incredible reviews, including high praise from Paste's Dom Sinacola—read his review here, and watch Boseman's comments above.