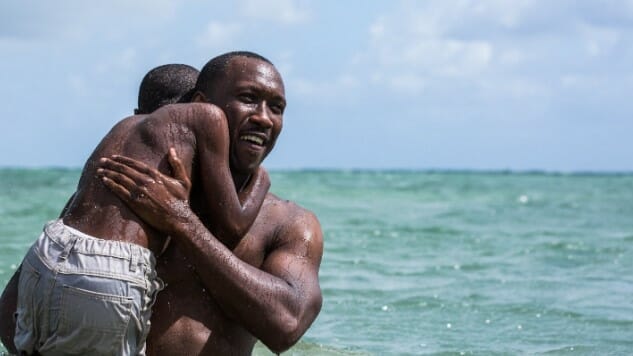 This past decade has been incredibly rich for movies. The end of the Harry Potter series spawned a search for the next fantastical saga to fill its place; 2010's live-action Alice in Wonderland awoke the beast of live-action remakes; Robert Pattinson started this decade as a sparkly vampire and ends it as the Batman. There's been many a Marvel flick and Star Wars film that have set box-office records. Joker just stole the record for highest-grossing R-rated film from Deadpool last month, and the last entry in the Skywalker saga is looking to break yet more records right before we ring in 2020. Under all the critical quarrels and box-office bait, the sheer beauty film can bring to the screen sometimes gets under-appreciated. In this gorgeous edit by filmmaker Clementine Narcisse, we're reminded of a lot of the remarkable shots we've witnessed in theaters over this memorable decade.
decade in film: films of the 2010s pic.twitter.com/s8fYm0tXYn

— clem (@cIemmie) November 5, 2019
Narcisse demonstrates a great understanding of color theory and theme as the shots accelerate from fiery and violent to cool and serene, allowing the viewer (and Elsie Fisher in Bo Burnham's Eighth Grade) to catch a breath before diving into visual vignettes of intense feeling. There's Michael Stuhlbarg as Sami Perlman in Call Me By Your Name, speaking with vulnerable transparency to his heartbroken son, Elio (Timothée Chalamet) over the longing theme of La La Land. Many of Paste's film favorites are included, such as Jordan Peele's horror hits Get Out and Us, the superbly acted Beasts of the Southern Wild, and one of this year's best, The Farewell.
If there's that one shot you know you know but just can't place, fear not. Narcisse also tweeted out a list of all the films included, which could serve double duty as a watchlist to return to for years to come.
here's every movie i used in order 🙂 pic.twitter.com/V0MsMVGj6h

— clem (@cIemmie) November 5, 2019