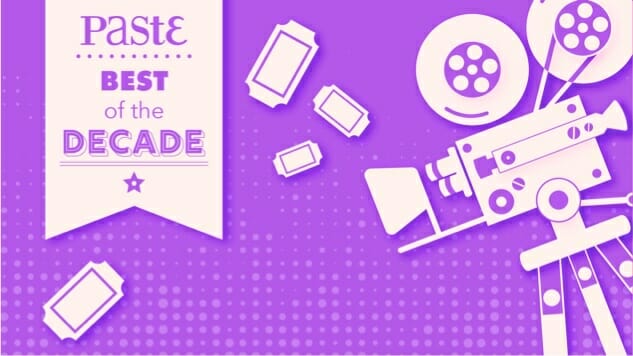 The past decade was a good one for comedies, but then again, most decades are. After all, comedy is less a cinematic genre than a principal vein of existence. (There's a reason it gets its own mask.) Watching a movie can be a somewhat paradoxical experience in that it is often shared yet solitary, but this is rarely the case with comedies. Laughing together is both contagious and its own reward, and many a mediocre comedy has left an audience perfectly content because one or two jokes triggered enough laughter to adjust everyone's mood.
Of course, decades do tend to have their own associated comedic sub-genres: the screwball comedies of the 1930s, the tug of war between romantic comedies and the spawn of Airplane! in the 1980s, and even the Age of Apatow in the 2000s. (Wait, could the multitudinous spawn of Juddco just be the brood of that 1980s battle between romance and spoofs?) The 2010s have felt a little more balanced, and we hope this list reflects that—along with the crass humor, there are character studies, CGI-enabled fables, deftly executed parodies and, of course, Muppets. (It was a good decade for Muppets.) As with our 100 Best Comedies of All Time list, we've leaned toward movies that elicit outright laughter. Appreciative chuckles are great, but if a movie likely causes guffaws and insuppressible chortles, we tried to make sure it made the list.
25. Bridesmaids (2011)
Director: Paul Feig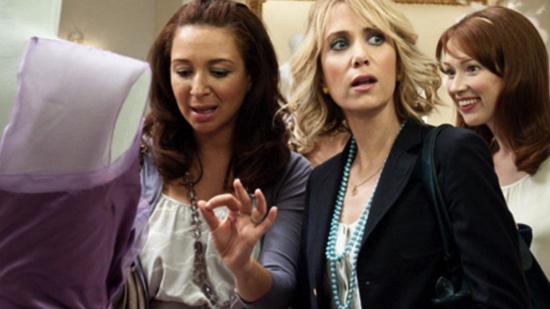 Unlike The Hangover, which was basically a long comedy sketch, Bridesmaids is actually a movie. This is always the big question when it comes to comedies. Should you aspire to make a full cinematic experience and risk coming up short (Wedding Crashers) or do you simply shoot for non-stop emotionless laughs and achieve wild success at a less transcendent achievement (Anchorman). Bridesmaids is thoroughly hilarious, complete-narrative cinema thanks to the brilliance of Kristen Wiig. And it has staying power in the typically bro-dominated pantheon of film comedy. —Ryan Carey
---
24. Easy A (2010)
Director: Will Gluck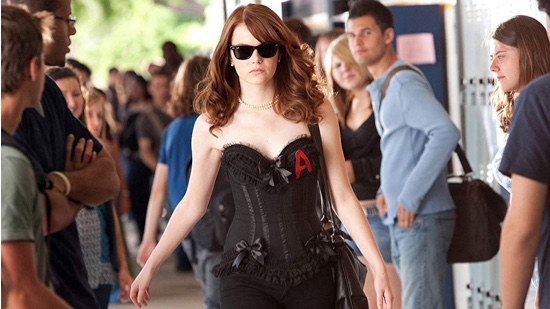 Countless comedies have played up the singularly unique experience called high school. Most have faded into late night obscurity while a few like Fast Times at Ridgemont High, Cluelessand Mean Girls have offered witty accounts of this near ancient ritual of teen life. Easy A, highlighting teenage promiscuity and social prejudice, actually elevates the genre to a higher level of intelligence. Oh, and it's funny, too. Although the film possesses subtle messages on social intolerance and the good and bad of marriage and family, Easy Anever comes close to preaching or talking down. In fact, director Will Gluck most likely had no intention of making a message movie. It stands on its own as a smart comedy from start to finish. But like a candy-flavored elixir the morality is in there. It just goes down easy. —Tim Basham
---
23. Wreck-It Ralph (2012)
Director: Rich Moore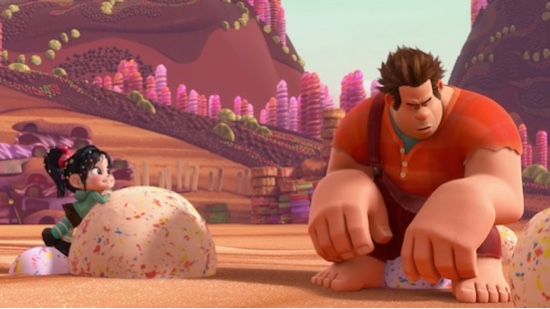 With its many plot points, delightfully realized setting and handful of thrilling set pieces. Wreck-It Ralphhas more going for it than just dewfall from the magic Lasseter tree—director Rich Moore may have been a newcomer to directing feature-length animation, but his TV credits include a murderer's row of many of The Simpsons andFuturama's best half hours, including classics like, "Marge vs. The Monorail" and "Roswell that Ends Well," respectively. (The latter netted him an Emmy in 2002.)
The film introduces audiences to a video arcade that houses a fictitious game, Fix-It Felix, Jr., in which the titular character (voiced by John C. Reilly) is the Donkey Kong-esque villain. Decades of playing the same role while being spurned by the "good guy" inhabitants of both his game and those of the others in the arcade, have finally compelled Ralph to "Go Turbo." Despite the warnings, he game-hops to earn a medal and, thus, the respect of the good guys. The plot reaches dizzying momentum fairly early, introducing myriad world-building rules, character threads, and a slew of in-jokes for the parents whose children are too young to remember the many classic games referenced. The emotional core of the story is anchored by the relationship between Ralph and Vanellope von Schweetz (Sarah Silverman), a potty-mouthed brat existing as a glitch inside the kart racing game of Sugar Rush. The casting of Silverman proves a particular stroke of genius; the character synchronizes perfectly with the comedienne's brand of childish humor. More impressively, she (and Reilly) really hit their marks in character building, instilling their toons with the deep-seated sorrow wrought by their respective isolation.
For anyone looking for a sign that the studio's post-Pixar shift in direction was a good thing for the company's animation efforts as a whole, the best evidence can be found here. Wreck-It Ralph was the first sign that Lasseter's stewardship was dissolving the remaining separation between what separates a Pixar movie from Uncle Walt's. —Scott Wold
---
22. Girls Trip (2017)
Director: Malcolm D. Lee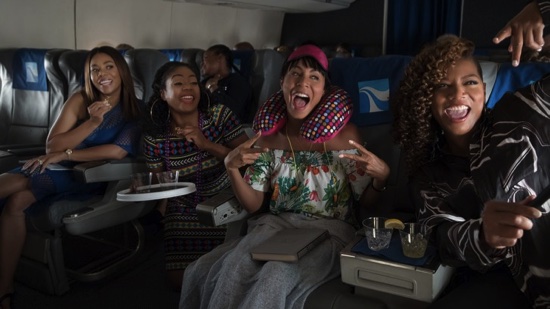 While it's great to experience movies that are powerful and groundbreaking and devastating—we all love to weep at the theater or in our homes, wiping away tears as the credits roll on movies like Call Me By Your Name—but some of the best movies can be both well-written and unapologetically fun. And I'm not sure anybody had more fun this year than those of us who experienced Girls Trip. You go in likely expecting a solid, heartwarming tale about a group of friends who reconnect on a trip to New Orleans, but you leave wondering how you'd gone your whole life without experiencing this sort of black, female-centered version of The Hangover. It's not just that Girls Trip, is so reminiscent of those raunchy, absurd (and kind of disgusting) comedies, it's that the shocking, laugh-out-loud moments are so earned and so excellently delivered that it's easy to forget there's some kind of message wrapped up in it all. That's a good thing, because it makes those final confrontations and confessions at the end of the film all the more compelling. Of course, what really made this movie one of the most beautiful and hilarious movies of the year was its cast, featuring performances from an incredible group of women with the kind of chemistry you dream of seeing on screen: Regina Hall, Tiffany Haddish, Jada Pinkett Smith and Queen Latifah all turned in phenomenal work. Haddish has been (rightfully) celebrated as the breakout star, but her comedic prowess could have been lost on a lesser script. Luckily, writers Tracy Oliver, Kenya Barris and Erica Rivinoja laid an impeccable foundation for director Malcolm D. Lee, and the result was one of the biggest blasts—among any genre—of the year. —Shannon M. Houston
---
21. Peter Rabbit (2018)
Director: Will Gluck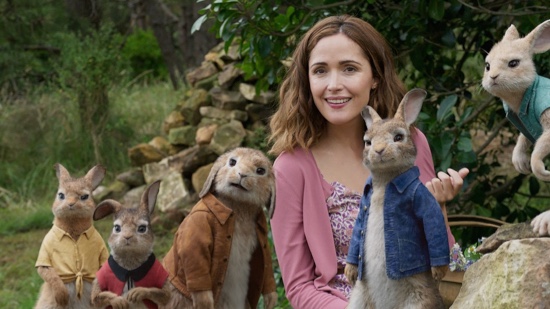 I blame the marketing campaign for missing the cgi/live-action take on Beatrix Potter's garden pest when it first came out. The early commercials pictured a protagonist who seemed insufferable and a bit of a douche. Thankfully, the rest of my family saw it anyway, and quickly convinced me to give it a try. This iteration of the children's classic character is spirited, clever and, while not quite Paddington 2 levels of anthropomorphic storytelling—the gold standard, after all—an undeniable gem in a year filled with animated treasures. Director Will Gluck and his team have a created a world where the humor inherent in Potter's works is allowed to run free. Coupled with solid performances from the actual humans (Rose Byrne and Domhnall Gleeson), this film would likely have been best of show any other year. Instead, it'll just have to settle for making $350 million worldwide on a budget of $50 million … and being a reason parents can enjoy watching animated farm animals up to mischief along with the kids. —Michael Burgin
---
20. Greener Grass (2019)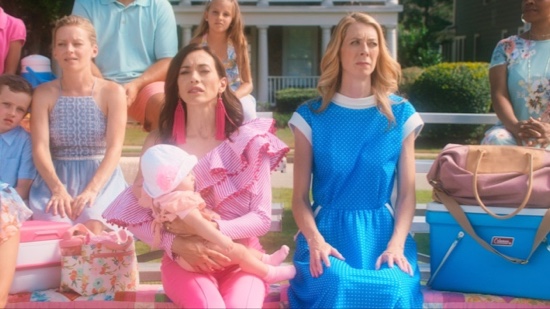 Greener Grass is a comedy of manners where the comedy catches in the throat like fish bones. The only decent person in the movie is actually a dog, who is actually Julian, who magically transforms into a dog (to Jill's horror and Nick's delight). Julian's the nonconformist in their midst, falling short of cultural mores because he's a complete weirdo who'd rather bang incoherent noise on piano keys at a recital than play "Yankee Doodle" like all of his classmates. (Good for Julian.) The "why" and "how" of his canine metamorphosis is never revealed, but it is perhaps explained by DeBoer and Luebbe's Upright Citizens Brigade background. Improv is the art of saying "yes, and …" so it fits that Greener Grass is a "yes, and …" movie, 90 minutes of thoroughly bizarre premises no one questions or balks at but instead, dive into with absurdist gusto.
Greener Grass is the most awkward family TV show you've ever seen, offset by a never-ending barrage of gags squeezed off with such a consistent rate of fire that keeping up is impossible. But there's a silver lining: Each is hilarious. Greener Grass suggests that life in the suburbs is a monotonous uphill battle to stay ahead of the Joneses, and that being a dog might be a better deal. Otherwise, you'd best hold that chagrined smile. —Andy Crump
---
19. Support the Girls (2018)
Director: Andrew Bujalski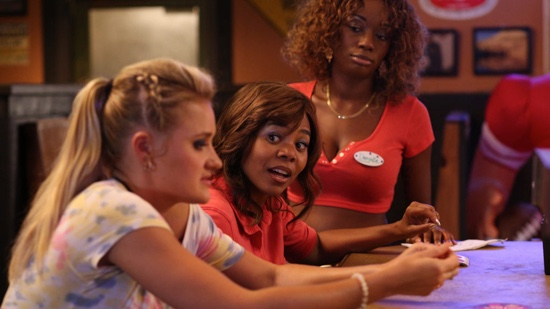 As Hooters fades more and more from the American consciousness, locations closing everywhere and the urges of its typical past patrons transmogrified into more sinister, shadier proclamations online, the concept of the "breastaurant," a bygone signifier once as prevalent off highways as a Cracker Barrel, provides for yet another sign of service industry jobs in decline—and a perfect subject for Andrew Bujalski, a filmmaker emerging as America's great bard of the working class. Over the course of one harrowing day at Double Whammies, Manager Lisa Conroy (Regina Hall, bastion) goes about her run-of-the-mill duties—standing up to volatile customers, training new waitresses, dealing with a seemingly inept cable guy—in addition to organizing a car wash fundraiser for an employee and her shitty boyfriend, serving as whipping girl to the restaurant's shitty owner (James LeGros, male insecurity personified) and generally navigating the exhausting reality of what her job is and what it represents. Isn't she better than this? Bujalski, wonderfully, answers "no," because she's very good at her job, and her staff adores her—led by magnanimous performances from Haley Lu Richardson and rapper/artist Junglepussy—and work is work is work. And what are any of us supposed to do when increasingly the fruits of our labor are taken from us, devalued or dragged through the street, squashed or screamed into oblivion, our jobs both defining us and dooming us to a lack of any real definition? Support the Girls understands the everyday pain of those contradictions, without judgment standing by our side, patting us on the back. One has to do what one has to do anymore. —Dom Sinacola
---
18. Delhi Belly (2011)
Director: Abhinay Deo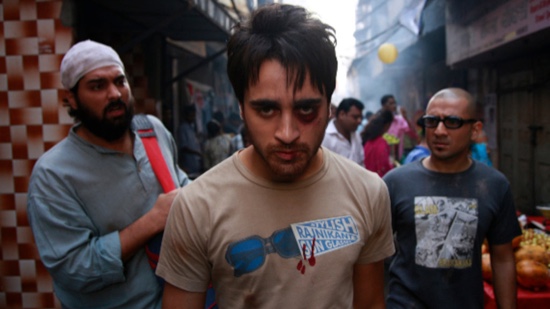 For those who like poop jokes, few films take a sophomoric set-up to greater heights than Delhi Belly. Also an Indian colloquial term for diarrhea, Delhi Belly is a comedy of errors that really does feature poop at its core. Three roommates get entangled in a high-stakes underground crime caper when a valuable package gets mixed up with one of the roommates' stool samples. After discovering the package holds prized diamonds, the trio attempt to sell them for profit only to end up finding themselves deeper in shit. A sharp script and laugh-out-loud performances from Imran Khan, Kunaal Roy Kapur and comedian Vir Das make Delhi Belly one of the most graphic, absurd and truly entertaining Bollywood films of the decade. —Radhika Menon
---
17. Scott Pilgrim vs. the World (2010)
Director: Edgar Wright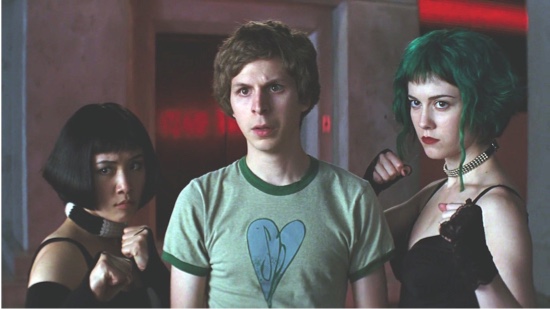 The films of Edgar Wright's "Cornetto trilogy" may get more emphasis as the core of the director's oeuvre, but allow one to submit that Scott Pilgrim vs. The World is the "most Edgar Wright" film we've witnessed yet in the still-young filmmaker's career. A brilliant adaptation of Bryan Lee O'Malley's comic book series of the same name, the film is a perfectly cast wonder of an action comedy that translates with preternatural ability the comic tension between banality and bombast present on the page. Scott's (Michael Cera) existence as a slacker musician in a crappy Toronto indie rock band isn't exciting or glamorous, which makes it all the funnier when his day-to-day romantic life is a series of climactic, overly dramatic videogame boss battles. Each Wright presents with a hyperkinetic style that revels in its joyful disconnect from reality or consequences. Freed from such trivial matters, Wright can present dynamic action sequences that still have time for clever asides and banal workplace humor, simultaneously getting the absolute best out of every person he has on hand. Really: When has Brandon Routh, as an actor, been put to better use than as an egomaniacal vegan with psychic powers? An early-career Brie Larson as rock singer Envy Adams is a bonus as well. —Jim Vorel
---
16. The Muppets (2011)
Director: James Bobin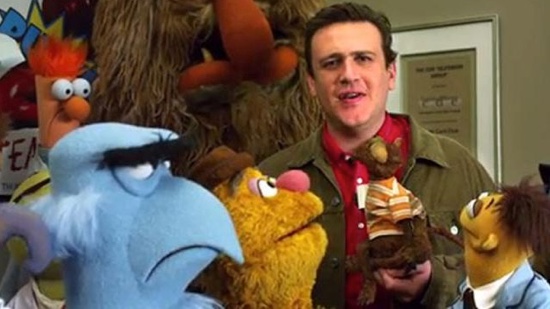 It had been a strained 12 years since everyone's favorite felt misfits played the music, lit the lights or set foot on the big screen. Purchased by Disney in 2004, the Muppets spent most of the aughties laying low, popping up in the occasional web series or comic book. So it was with a sigh of relief that a gaggle of bawdy comedians have resurrected Kermit, Miss Piggy and the gang in a candid love letter to an American comedy institution. The plot follows Muppet super fans Gary (Jason Segel) and his brother Walter (voiced by Peter Linz) as they embark on a trip to visit their childhood heroes in Hollywood. Along with Gary's girlfriend Mary (a glowing Amy Adams, who looks as if she has just stepped out of a Norman Rockwell painting), the trio tours the dilapidated remains of the Muppet Theater. Wandering the cobwebbed halls, Walter overhears smarmy businessman Tex Richman (Chris Cooper) explain his plans to demolish the hall for untapped oil if the venue's previous owners can't raise $10 million. This kitschy exposition allows Gary, Mary and Walter to reestablish the histrionic Muppet personas one by one until the gang bands together to perform a telethon special to save its old haunts. The filmmakers' approach overflows with the same adoration as their characters on screen. A wistfully placed camera pan on a wall adorned with vintage banjos and memorabilia carries with it as much emotion as the kinetic dance numbers in the gratifying finale. Even modern touches like a hilarious barbershop cover of Nirvana's "Smells Like Teen Spirit" embody the original show's subversive zaniness. —Sean Edgar
---
15. Deadpool (2016)
Director: Tim Miller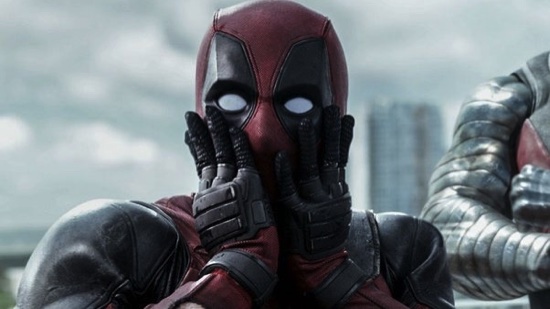 Amidst the deluge of Marvel-related movies that have flooded movie theaters in the last decade, it might be easy to overlook Deadpool's importance as a genre milestone. Amidst those early signs of viewer interest (Blade), franchise launches (X-Men), moments of director/source material synergy (Raimi's Spider-Man) and 18 or so MCU films, Deadpool is recognizable as a triumph of perseverance and (baby) hand-in-glove casting, as well as proof that R-rated superheroing is viable at the box office (which in turn smoothed the way for more serious takes like Logan). There's also the fact that, fueled by the character's signature irreverence and meta commentary, Tim Miller's take on the Merc with a Mouth is easily the funniest comic book movie out there. This itself can be seen as a sign of the genre's growth—just as Airplane produced a relentless stream of verbal and visual gags mined from the serious tropes of big event disaster movies, Deadpool shows how so-called "genre fatigue" can actually translate as "comedy goldmine." While humor has always been an ingredient in the MCU and elsewhere, Deadpool lifts a leg and lets loose its own deluge of wall-to-wall humor, proving itself the franchise with the most ammo (and biggest bladder?) when it comes to laughs in the Marvel Universe. —Michael Burgin
---
14. This Is the End (2013)
Directors: Evan Goldberg, Seth Rogen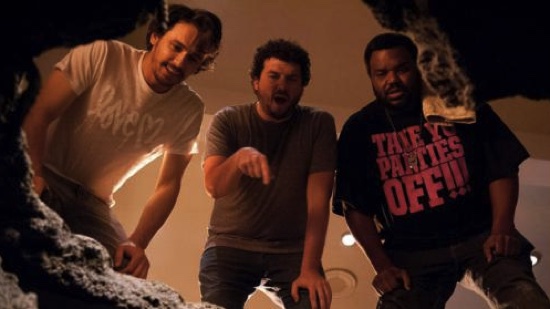 Too often, Hollywood comedies aimed at a male audience skew more towards the single-digit side of the age scale. Yet there's a pretty potent distinction between puerile and "late-juvenile" humor. The former—all fart, poop and pratfall—is the stuff that the eye rolls of girlfriends and wives is made of (not to mention a good portion of Adam Sandler and Kevin James' careers). But the latter, done right, is an equal opportunity amuser. (Oh, eyes may still roll, but they do so while laughing.) Fueled by a mercilessly self-skewering ensemble effort from its principles (Craig Robinson, Danny McBride and Jonah Hill round out the core cast), the humor of This Is the End goes turbo as soon as the End is near, providing scene after scene that is dependably funny and frequently riotous. In comedies especially, the "actors starring as themselves" approach is so often more painful than funny, especially when a brand-conscious star betrays an ego-tinged reluctance to make fun of oneself. The stars and bit players of This Is the End show no such inhibitions. (In fact, Michael Cera seems intent on presenting the worst—though still hilarious—version of himself possible.) If anything, this willingness to mock themselves makes the characters all the more endearing, especially as the initial bro-mance between principles Jay Baruchel and Seth Rogen reasserts itself amid flames, desperation and demon cocks. As over the top as many of its scenes are, it's hard not to credit the apocalypse itself for This Is the End's sustained hilarity. Though plenty of the film's scenes possess an honed improv feel much like the extemporaneous riffing of Anchorman, they are also usually more focused—in terms of plotting, there's so little time to waste when the end is nigh. —Michael Burgin
---
13. The Death of Stalin (2018)
Director: Armando Iannucci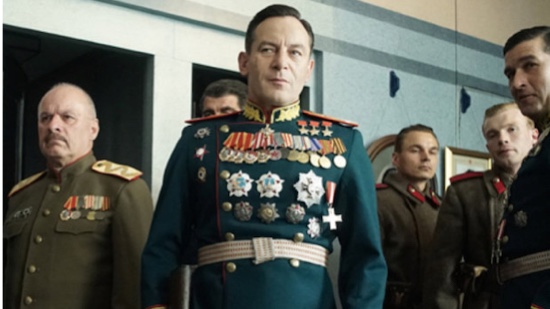 You can trace that dynamic from The Thick of It, through In the Loop and Veep, and then especially in his new film, The Death of Stalin, whose subject matter can be inferred from a mere glance. The Death of Stalin marks a major temporal departure for Iannucci, known for skewering contemporary political embarrassments and turmoil, by taking us back to 1953 Russia. Years out from the Great Purge, the country remains in the grip of widespread fear fomented by nationalism, public trials, antisemitism, executions, mass deportations and civic uncertainty. Iannucci asks us to laugh at an era not known for being especially funny. That's the give and take at the film's core: Iannucci drops a punchline and we guffaw, then moments later we hear a gunshot, accompanied by the sound of a fresh corpse hitting the ground. Finding humor in political violence is a big ask, and yet Iannucci's dialogue is nimble but unfailingly harsh, replete with chafing castigations. We howl with laughter, though we can't help feeling bad for every poor bastard caught on the receiving end of trademark Iannucci verbal abuse, which typically means we end up feeling bad for every character in his films. He spares no one from insult or injury, even when they're lying dead on the floor, soaked in their own piss. A tale of mortal sins as well as venial ones, The Death of Stalin adds modern urgency to his comic storytelling trademarks: As nationalist sentiment rears its ugly head across the globe and macho authoritarian leaders contrive to hoard power at democracy's expense, a farcical play on the political clusterfuck that followed Stalin's passing feels shockingly apropos. It takes a deft hand and a rare talent to make tyranny and state sanctioned torture so funny. —Andy Crump
---
12. The LEGO Movie (2014)
Director: Phil Lord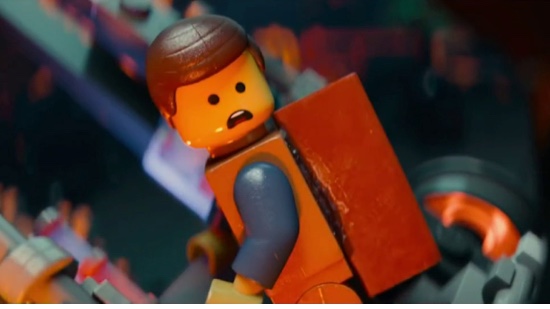 The LEGO Movie is a genuinely entertaining film from start to finish. It follows the life of a pretty generic little guy, Emmet (voiced by Chris Pratt), as he goes about his happy daily life as a construction worker. Oblivious to the numbingly bland and forced conformity of his dystopian Lego society, Emmett cheerfully follows the rules to the letter, until his simple ways are shaken to pieces when he is mistaken as "The Special," a master-building savior of sorts who is prophesied to save the world. Though Emmet feels he has neither the talent nor the skill to really be "The Special," he falls for a rebellious girl LEGO, Wyldstyle (Elizabeth Banks). In a car chase scene reminiscent of the one between Angelina Jolie and James McAvoy in Taken, Emmet is dragged kicking and screaming into the plot to defeat the villainous Lord Business (Will Ferrell), a tyrant who wants ultimate control over the LEGO universe. Later on his journey, Emmet also teams up with the seer, Vitruvius (Morgan Freeman), a begrudging Batman (Will Arnett) and a whole host of other LEGO characters who try to help or hinder Emmet on his quest. There are so many wonderful LEGO performances going on, some actually outshine the main storyline. In particular, the Good Cop/Bad Cop character (Liam Neeson) is hilarious to watch, as is Unikitty (Alison Brie). It's a surprisingly wonderful trip into a limitless childlike imagination, and it will inspire creativity from children and recall years gone by for adults. —Maryann Koopman Kelly
---
11. The World's End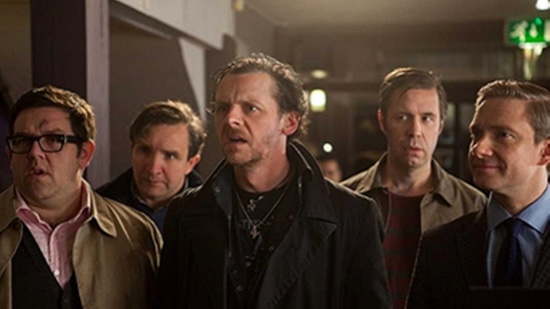 The third installment in Edgar Wright and Simon Pegg's Cornetto trilogy is a clever extension of the signature style the director and star/writing partners established with Shaun of the Dead and Hot Fuzz, and an expansion on their themes of friendship, nostalgia and standing up to the Man. Where their 2004 zombie comedy riffed on monster movies and their 2007 actioner took on buddy cop flicks, The World's End mines sci-fi—specifically, a particular brand of mid-20th-century social science fiction—to explore dichotomous trends in the yearning to recapture youth and the homogenization of culture.
Pegg is ferociously good here as Gary King, a bloke whose search for a good time hasn't let up since secondary school—and he looks it. Still clad in the black duster, aviator shades and dyed-black hair that were his uniform as a teenager, he's manically good-natured and wickedly funny, always at the ready with a groan-inducing pun—the kind of pal who was fun to hang out with in high school but is exhausting now that you've outgrown his shenanigans. In a fresh change of pace, it's the usually doofy Nick Frost who plays the straight man, Andy, 16 years dry after a mysterious accident sobered him up.
The novelty may have worn off Wright and Pegg's shtick a bit, but even the reiterated gags (the characters must traverse garden fences … again) are still funny—winks to their fans rather than lazy writing. For all their horsing around, the truth is Wright is an accomplished filmmaker who embeds story in the very mechanics of cinema. He uses cinematographer Bill Pope's imagery and Paul Machliss' editing as deftly as dialogue to tell jokes and wields Steven Price's score and a cool, largely '90s soundtrack to not only convey mood but advance the narrative. Exceedingly quick-witted and fast-paced, The World's End merits repeat viewings. —Annlee Ellingson
---
10. Four Lions (2010)
Director: Chris Morris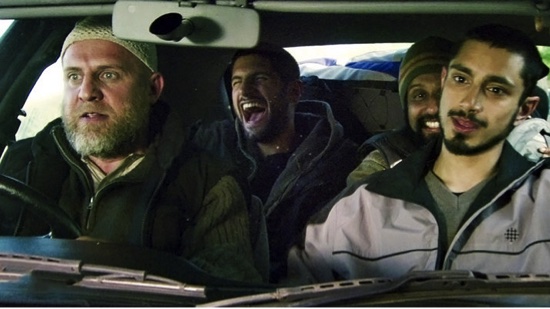 Four Lions proves once again that great comedy can be extracted from the dodgiest and most painful subjects, mixing slapstick with dry British humor to tell the story of four would-be radical Islamic terrorists hell-bent on bringing down the evil capitalist heathen of the West. Only one problem (well, a couple of them): They have no real connections, skills, or ability to plan anything, suffering from varying degrees of resolve when it comes to blowing themselves up for their cause. In other words, they are terrible at their dream jobs. As unrelenting as Four Lions can be in the way that it pokes fun of its central four characters, they film never adopts a farcical tone, instead never shying from the dangerous ramifications of their actions, no matter how incompetently they go about them. Deftly executed by co-writer/director Christopher Morris, who should be known States-side as the neurotic boss during the first season of The IT Crowd, and a pre-mopey, pre-The Night Of Riz Ahmed in a hilarious leading turn, Four Lions demonstrates a careful, masterful directorial hand. Plus it contains the best line about suicide bombing in any movie: "His soul will reach heaven before his head hits the ceiling." —Oktay Ege Kozak
---
9. Muppets Most Wanted (2014)
Director: James Bobin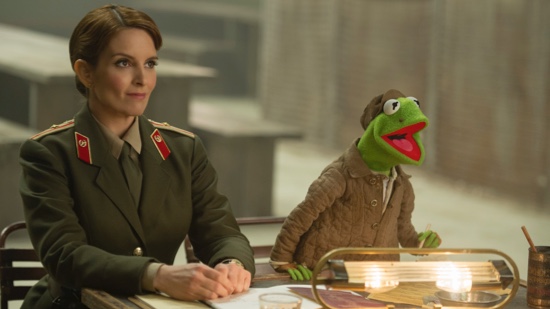 This time around, they're paying specific tribute to Kermit, the beloved amphibian behind the Muppets' longevity; the film shows us what the crew might look like without his guiding influence, and it's a pretty anarchic picture. But unlike The Muppets, Muppets Most Wanted doesn't overtly pay homage to its subjects, and instead quite contently filters its bounty of heist caper tropes through a felt-tinted lens. By doing so, the film ends up being just as much of an ode to the Muppets' brand of unbridled delight without having to wax sentimental; in the end, James Bobin and Nicholas Stoller cleverly get to have their cake and eat it, too. And so do we. —Andy Crump
---
8. Paddington 2 (2018)
Director: Paul King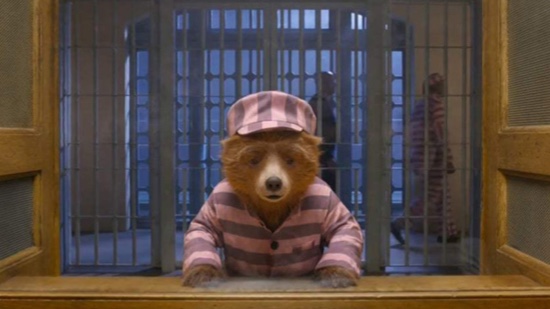 A sequel to 2014's Paddington, Paddington 2 picks up where its predecessor left off, with Paddington Brown (né Bear and voiced by Ben Whishaw) living contentedly with his human family, including Hugh Bonneville (Downton Abbey) and a newly name-recognizable Sally Hawkins (The Shape of Water), joined by that British A-Lister of yore Hugh Grant, dramatic heavyweight Brendan Gleeson, and many others. (In fact, one of the simple joys for parents watching the film lies in recognizing this or that British actor.) A simple, commendable desire to find a good gift for his Aunt Lucy (currently spending her days in a nice retirement home for bears in Lima, Peru, natch) leads Paddington to set his eyes on a certain antique pop-up book as the perfect present. When that scoundrel and fading thespian Phoenix Buchanan (Grant) also sets his sights on the same book, well, hijinks, misunderstandings and adventure ensue. Paddington 2 reminds us how difficult it can be to pull off a sweetly tempered, gently moving children's movie by doing exactly that, and doing it so well. —Michael Burgin
---
7. Toni Erdmann (2016)
Director: Maren Ade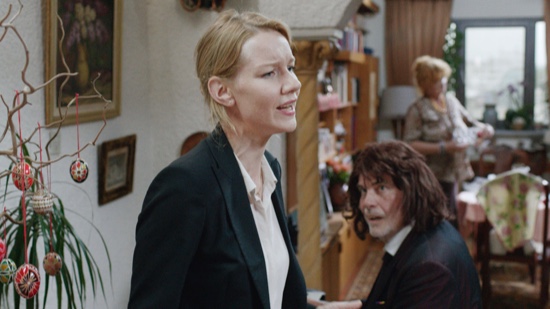 And now, a high concept comedy from the country that invented comedy, Germany, in which a career woman's ambition is pitted against her free-spirited dad's waggishness. Maren Ade's third feature film is light on its feet and sick in its heart, a discontent story about the danger capitalism poses to the human soul in our increasingly globalized corporate landscape. Its indelible dryness belies both the anger that seethes beneath its cool exterior as well as its cheeky, off-kilter humor, defined in large part through awkward silences and bizarre but childishly endearing pranks. You may walk away from Toni Erdmann wishing you had a father who cared as much about your well being as Winfried Conradi (Peter Simonischek) cares about his daughter Ines's (Sandra Hüller). Alternately, you may be grateful that your sire doesn't make a habit of dressing up in big, inexplicable monster costumes that suggest the lovechild of E.T. and Chewbacca. In either case, Toni Erdmann is a marvelous effort from Ade, a 162-minute film that feels half as long and which makes classic parent-child reconciliation tropes feel new again. It won't necessarily leave you with the warm and fuzzies, but that's okay: Happiness is, after all, a very strong word. —Andy Crump
---
6. Game Night (2018)
Directors: John Francis Daley, Jonathan Goldstein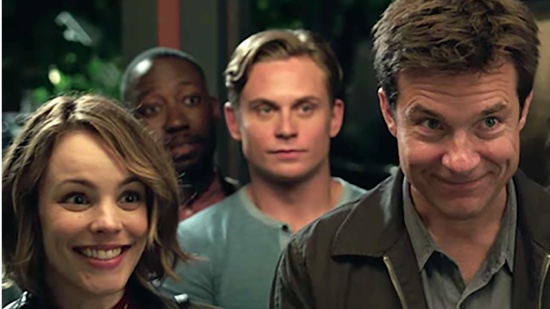 What fuels fury more than fraternal frustration? In John Francis Daley and Jonathan Goldstein's dark comedy Game Night, smarmily rich Brooks (Kyle Chandler) gifts his comfortably middle class and ultra-competitive younger brother Max (Jason Bateman) with the kind of immersive gaming experience that will change his life, primarily because it serves as an opportunity for Max to finally best his older bro at something for once. Max and his wife Annie (Rachel McAdams) are more than willing to play, as a tiny wedge in their marriage—their inability to conceive due to Max's low sperm mobility, most likely brought on via anxiety caused by his brother—looms in the back of both of their minds. The comparisons between Game Night and David Fincher's thriller The Game are apter than you think, not only because of the all-consuming nature of the game: Even if Max is a version of the same kind of petty as his brother is, the film reframes male virility within the context of a series of funny games. Meanwhile, Rachel McAdams is positively aces, her comic timing both precise and seemingly effortless, and duo Daley and Goldstein's filmmaking is slick, allowing a light class critique (affluence is a scam) to sink in via glossy exteriors and shiny domestic spaces. Maintaining who we are and who we think we are is, for these characters, an unending, relentlessly competitive game. —Kyle Turner
---
5. Swiss Army Man (2016)
Directors: Daniel Scheinert, Dan Kwan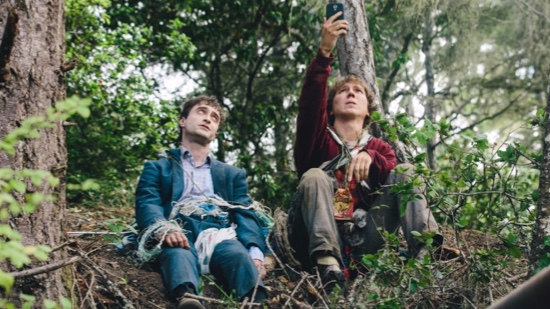 Known for the "Turn Down for What" music video, and for the short film ("Interesting Ball") in which one director is sucked up into the butt of the other director (among other anomalies), and now for the farting boner-corpse movie, Daniel Kwan and Daniel Scheinert are filmmakers in complete mastery of the absurdity at the heart of everything they do. Swiss Army Man, their feature length debut about a man (Paul Dano) who, while stranded on a deserted island, discovers a dead body (Daniel Radcliffe) with extraordinary physical abilities (involving farts and boners), is both a testament to their childish imaginations and a relentlessly creative exploration of mental illness, nostalgia and the ways in which movies define (usually to our detriment) our expectations for love and happiness. Swiss Army Man is cobbled together from Spielbergian hope and Cronenbergian body horror, from the white people romance of Nancy Meyers and the white people fantasy of John Williams' Jurassic Park score or the melody of "Cotton Eye Joe," cherished cultural touchstone and so much more mysterious than anyone would ever give it credit for and whatever else the heart desires. It haunts the subconscious; it ends on a note so antithetical to the plot machinations of a rom-com that it both is and isn't one; it draws logic like ethereal cobwebs from the minds of every viewer to assemble somehow a magnificent tessellation of pop culture and poop joke as emotionally wrenching as it is ridiculous. Assembling somehow the many multilayered voices and neuroses of so many different people with so many different loves. It's beautiful, and I love it. —Dom Sinacola
---
4. MacGruber (2010)
Director: Jorma Taccone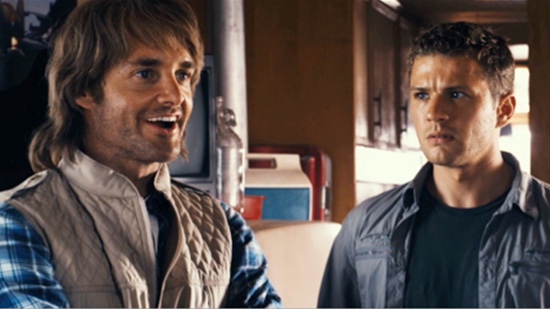 Adapted from a reoccurring SNL sketch—also created by director Taccone—MacGruber is not for everybody. Though it pulled through on the strength of committed performances from Will Forte and Kristin Wiig, this bizarre MacGyver parody was the last sketch you'd want to watch for ninety minutes. When the movie was announced, it felt like the first SNLfilm in ten years would be more It's Pat than The Blues Brothers. But it wasn't. With the sleep deprivation from producing a feature-length film alongside a weekly TV show reportedly inspiring the film's more insane sequences (like the "celery-in-ass" distraction), Taccone's film leans so far into action movie clichés that it ends up being undeniable. What resulted was one of the most effectively hilarious films in recent memory. With MacGruber routinely tearing throats out, fucking his ghost-wife (Maya Rudolph) in a graveyard, assembling and then losing a team of WWE wrestling stars in about five minutes, and battling a villain named Dieter Von Cunth (Val Kilmer), it was no surprise that critics despised this film and audiences stayed away. That's a shame, because as far as belly-laughs go, it's pretty hard to beat "just tell me what you want me to fu-uck!" —Graham Techler
---
3. 21 Jump Street (2012)
Directors: Phil Lord, Chris Miller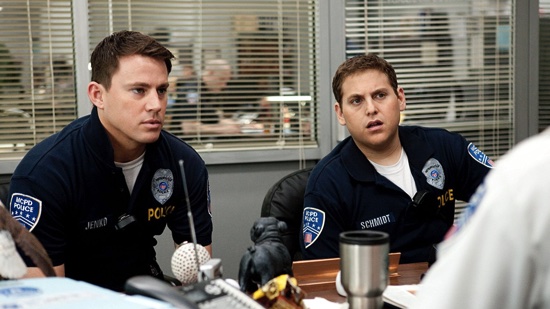 Against all odds, 21 Jump Street—a movie based on a Fox television series remembered mainly for helping launch the career of Johnny Depp and briefly reminding the world that Dom DeLuise had a son—is an immensely enjoyable, frequently hilarious film. The premise is unchanged. Two youthful-looking (and since this is a comedy, spectacularly incompetent) police officers are assigned to a special division that places undercover agents in schools in an attempt to stop illegal activity. For officers Schmidt (Jonah Hill) and Jenko (Channing Tatum), fresh out of the academy, this is not so much an opportunity as a richly deserved exile. Their mission, as delivered by a purposefully prototypical Angry Black Police Captain (Ice Cube): Contain the spread of a dangerous new drug that has shown up at a local high school. For Jenko, the return to high school represents a return to his glory days. For Schmidt, it's more of a return to the scene of a crime where the body outlined in chalk looks suspiciously like his own. Unlike so many comic remakes, reboots and long-delayed sequels, 21 Jump Street doesn't overly rely on nostalgia to generate its laughs. Hill isn't doing anything he hasn't done before, but that doesn't make his deadpan-acerbic delivery any less funny, especially alongside the earnest doofus-ness of his partner. Hill and Tatum are supported by a strong ensemble of recognizable faces, including Rob Riggle, Ellie Kemper and Chris Parnell. But though "ensemble piece" usually refers to cast and crew, 21 Jump Street is even more impressive when viewed as an ensemble of comedic approaches. There are laughs to suit all tastes—from sarcastic jibes to pratfalls, from pokes at film conventions ("I really thought that was going to explode.") to exuberant, undeniably infectious, juvenile displays. And each is conveyed in a measure appropriate to its form. As a result, there's just not much time spent watching 21 Jump Street without at least a smile on one's face. —Michael Burgin
---
2. Popstar: Never Stop Never Stopping (2016)
Directors: Akiva Schaffer, Jorma Taccone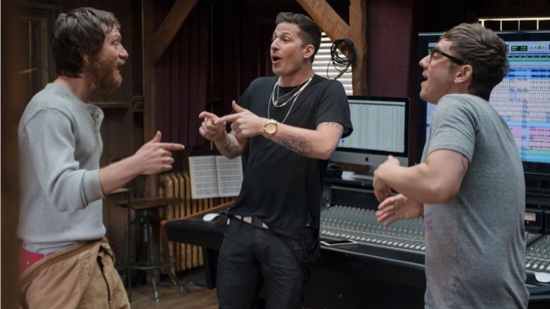 Is pop stardom fascism? Is the glitzy parade of egocentric personality-worship a distant cousin to dictatorship? Maybe not, but for one moment of Popstar: Never Stop Never Stopping's 80-minute duration we're gulled into thinking these questions matter to a madcap, joke-a-second takedown of pop music and its overprivileged stewards: We glimpse the cover of the fictitious album that drives the film's action by dint of sheer awfulness, and we see its star, Conner4Real (Andy Samberg), positioned at its center, his hand held straight and aloft in an unwitting evocation of history's greatest tyrant. It's impossible to mistake the reference for anything other than what it is, but the gag is just one in Popstar's comic artillery. Popstar marks the second time The Lonely Island has spun a feature out of whole cloth together, but it might be the film that they've been brewing in their minds since they began. Think of it as the culmination of their love for pop culture excess and slick, bumping production—as much as their love for the willfully absurd and the endlessly stupid, too. —Andy Crump
---
1. What We Do in the Shadows (2015)
Directors: Taika Waititi, Jemaine Clement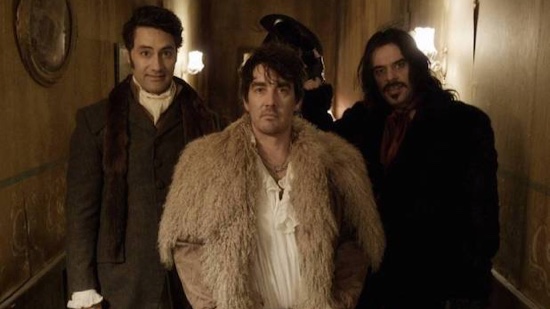 Flight of the Conchords' Jemaine Clement co-stars in and co-directs this clever mockumentary about the banal bummers of the afterlife, when vampires stop being polite and start getting real. As "documented" by a camera crew, Clement and collaborator Taika Waititi (Hunt for the Wilderpeople, Thor: Ragnarok) share a flat with fellow bloodsuckers who, when they aren't bickering over dish duty and rent, are schooling a green new vamp—who in turn brings the centuries-old creatures into the technology age. The New Zealand-made horror-comedy is deeply self-aware, reveling in its silly practicalities: It's tough to go clubbing when your undead identity requires that you be invited inside. When you've got nothing but time, the mundane becomes even more ridiculous, and Shadows' way with the absurd is spot-on. (And that's before we meet a pack of smug rivals who refuse to lower themselves to "swearwolves.") What the genre- and cliché-bending film lacks in plot it more than makes up for in tongue-in-cheek charm. Who would've thought vampires were such dorks? —Amanda Schurr