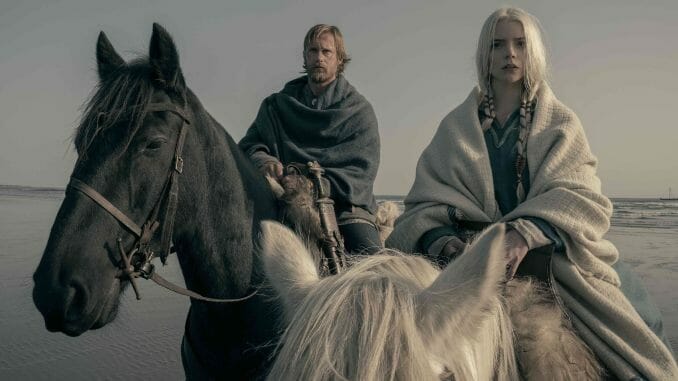 A quick look at the top movies on iTunes will tell you that popular doesn't always equal good. What we give you here is a list of the best new movies on iTunes, which is of paramount importance as VOD rentals become our standard moviegoing option and we all settle in for a new normal. There are genre movies like The Green Knight and Sator abound, but we're also recommending excellent indie films like Pig and brilliant docs like The Painter and the Thief—as well as films that made our Best of 2021 and 2022 lists.
We know iTunes has an enormous catalog of movies, but this guide should help you find something brand new to rent or buy that you'll love.
You can also check out our guides to the best movies on Netflix, Amazon Prime, HBO Max, Hulu, Showtime, Cinemax, YouTube, on demand, and at Redbox. Or visit all our Paste Movie Guides.
Here are the 35 Best New Movies on iTunes:
---
1. The MenuRelease Date: November 18, 2022
Director: Mark Mylod
Stars: Anya Taylor-Joy, Nicholas Hoult, Ralph Fiennes, Hong Chau, Janet McTeer, Judith Light, John Leguizamo
Rating: R
Runtime: 107 minutes


Early in The Menu, director Mark Mylod's beautiful, intricate dark comedy set amid the trappings of exclusive restaurant culture, a character explains that, for him, art doesn't matter. Films aren't important. Neither are books, paintings or music. Food, he tells us, is the purest and best art form, because a great chef's medium is "the raw materials of life and death." Like just about every piece of dialogue in the film, written with fiendish joy by Seth Reiss and Will Tracy, it's both funny in the moment and unexpectedly profound in the larger context of The Menu's dark game. Yes, the enigmatic master chef at the heart of film is playing with the raw materials of life and death on his plates—seafood, fungi, roast chicken, flash-frozen microgreens and plenty of artful foam—but the menu he's developed, and the film that depicts it, is also dealing with the raw materials of human human life and death. The list of ingredients is long, the techniques complex, but everything is whipped like egg whites into something so light and airy you barely notice the bitterness until it smacks you in the teeth. The restaurant at the heart of this heady recipe is Hawthorne, a fabulously expensive establishment run by the demanding, precise Chef Slowik (Ralph Fiennes, sharp as carbon steel) from a private island where all the ingredients are local and a seat at the table will set you back more than a grand. Hawthorne serves just 12 diners per service, and on the night we journey to the island, they include everyone from a couple of regulars (Judith Light, Reed Birney) to a renowned and famously hard-to-please food critic (Janet McTeer) to a fading movie star trying to build a second career as a travel show host (John Leguizamo). The film is interested in each of these personalities to varying degrees, but turns particularly sharp focus on Margo (Anya Taylor-Joy) and Tyler (Nicholas Hoult), a mismatched couple with very different views of what they're about to experience. Yes, all the ingredients are treated with care, and the film's early developments are placed with the precision of a single sprig of chives tweezed onto a plating, but the film's dark secret is that it's not here to be subtle. Its true strength is not in tweezers, or carefully engineered molecular gastronomy, but in the furious swipes of a cleaver coming at your head. The complexity, both tonally and visually, is there to tease out the film's black genre heart, and it's that heart that makes The Menu a delicious and deeply filling experience that will make you beg for a second helping.—Matthew Jackson
---
2. Crimes of the Future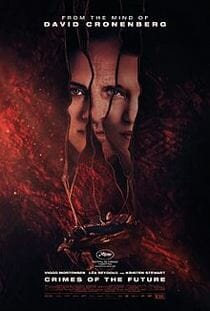 Release Date: June 3, 2022
Director: David Cronenberg
Stars: Viggo Mortensen, Léa Seydoux, Kristen Stewart, Don McKellar, Scott Speedman
Rating: R
Runtime: 107 minutes


Sharing a title with Cronenberg's second film, the latest from the body horror auteur is a return to (de)form after two decades of more dialed-back drama. Digging into the art world's juicy guts and suturing it up as a compelling, ambitious sci-fi noir, Crimes of the Future thrills, even if it leaves a few stray narrative implements sewn into its scarred cavities. The dreamy and experimental Crimes of the Future (1970) sees creative cancers develop in a womanless world ravaged by viruses. New organs are created (and sometimes worshiped) in a broken society now run by fetishists and hurtling towards a dire, damnable biological response. While Cronenberg's 2022 do-over on the subject of organic novelty in a collapsing society isn't a remake by any stretch of the new flesh, it addresses the same pet interests that've filled his films since the beginning. Thankfully, it does so with new subtextual success and a far more straightforward and accessible text (despite the full-frontal nudity and graphic autopsies). Unlike Cronenberg's early work, this movie has color, diegetic sound and movie stars. It embraces traditional dramatic pacing and supplements its perversion with cutting-edge effects. And at least now the characters speak to each other—in that detached, psychology-textbook-meets-FM-2030-essay style—while the camera dives deep into the guts that fascinate us. Specifically, the guts of Saul Tenser (Viggo Mortensen). He and Caprice (Lea Seydoux) are performance artists whose medium is the generation and removal of neo-organs. Saul builds them up, Caprice slices them out. Our destruction of the world, filling its oceans with plastic and its air with pollution, allowed this to happen. Humanity is now literally numb. People slice each other with knives at clubs, or in the street. Recreational surgery is commonplace. Many can only feel real pain while asleep. This unconscious suffering is just one of many sharpened sides of Crimes' metaphor. Art is evolving to meet this nerve-deadened world on its terms. Humans are too, literally. That's why Saul's able to squeeze out nasty new lumps of viscera and why National Organ Registry investigators Wippet (Don McKellar) and Timlin (Kristen Stewart), as well as radical transhumanist Lang (Scott Speedman), find him fascinating. The trio help narratively blend the dystopian bureaucracy and thriving, subversive multimedia generated by Cronenberg's nihilistic predictions. When we eventually ruin things, there will just as surely be new cogs in old machines as there will be new rebels in old resistances. Erudite and exploitative, gory yet gentle, Crimes of the Future shows the new kids on the chopping block that an old master can still dissect with the best. But Crimes of the Future's more meaningful impact is in its representation of a trailblazer finally seeing the horizon. Cronenberg's view of the future understands that the true death of an artist and the death of society at large result from the same tragic failure to evolve—even if that innovation is simply renovation.—Jacob Oller
---
3. X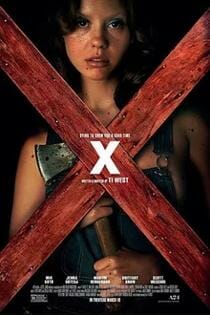 Release Date: March 18, 2022
Director: Ti West
Stars: Mia Goth, Jenna Ortega, Martin Henderson, Brittany Snow, Owen Campbell, Stephen Ure, Scott Mescudi
Rating: R
Runtime: 106 minutes


X is a remarkable and unexpected return to form for director Ti West, a decade removed from an earlier life as an "up and coming," would-be horror auteur who has primarily worked as a mercenary TV director for the last 10 years. To return in such a splashy, way, via an A24 reenvisioning of the classic slasher film, intended as the first film of a new trilogy or even more, is about the most impressive resurrection we've seen in the horror genre in recent memory. X is a scintillating combination of the comfortably familiar and the grossly exotic, instantly recognizable in structure but deeper in theme, richness and satisfaction than almost all of its peers. How many attempts at throwback slasher stylings have we seen in the last five years? The answer would be "countless," but few scratch the surface of the tension, suspense or even pathos that X crams into any one of a dozen or more scenes. It's a film that unexpectedly makes us yearn alongside its characters, exposes us (graphically) to their vulnerabilities, and even establishes deeply sympathetic "villains," for reasons that steadily become clear as we realize this is just the first chapter of a broader story of horror films offering a wry commentary on how society is shaped by cinema. Featuring engrossing cinematography, excellent sound design and characters deeper than the broad archetypes they initially register as to an inured horror audience, X offers a modern meditation on the bloody savagery of Mario Bava or Lucio Fulci, making old hits feel fresh, timely and gross once again. In 2022, this film is quite a gift to the concept of slasher cinema. —Jim Vorel
---
4. BabylonRelease Date: December 23, 2022
Director: Damien Chazelle
Stars: Diego Calva, Margot Robbie, Brad Pitt, Jovan Adepo, Li Jun Li, Jean Smart, Jeff Garlin, Olivia Hamilton, Flea, Tobey Maguire Phoebe Tonkin, Olivia Wilde
Rating: R
Runtime: 189 minutes


Damien Chazelle's latest feature, a three-hour "hate letter" to the filmmaking machine, is aptly titled. The film continues a tradition: Decadently dragging Tinseltown through the mud (or, in this case, urine, elephant feces, rat's blood and Margot Robbie's projectile vomit). But through all its filth, cynicism and poison-inked vengeance, Babylon cannot help but to be a devoted worshiper at the altar of cinema—and its admiration proves infectious. Babylon begins in 1926 with a less-than-luxurious introduction to Manny Torres (Diego Calva), a pliant protagonist who acts as our eyes and ears through much of the film's rollercoaster journey. When we first meet the young Mexican immigrant, he wants nothing more than to be on a film set, and will do just about anything to make that happen. His hunger has led him to some strange places, and on this particular day, he is tasked with transporting an adult-sized elephant to a hilltop mansion that will later serve as the location for a sweaty, cocaine-fueled jamboree. It's at this party, between the thunderous jazz, the hoards of half-nude bodies and warm tungsten lights, that we meet the film's key players: There's the guest of honor, Jack Conrad (Brad Pitt), a beloved leading man of the silent pictures; Sidney Palmer (Jovan Adepo), the talented trumpet player leading the live band; Lady Fay Zhu (Li Jun Li), the cabaret performer who wows the crowd with her risqué rendition of "My Girl's Pussy;" and Margot Robbie's Nellie LaRoy, a vibrant Hollywood-hopeful who crashes the rager with a little help from a smitten Manny. From shot-by-shot references to films like Sunset Boulevard and Singin' in the Rain to subtle allusions to the rumors published in Anger's Hollywood Babylon, Babylon is flooded with Hollywood history, real and mythical. Though Chazelle points a gold-plated middle finger to the industry time and time again, Babylon's cold heart repeatedly melts away from the warmth it holds for its medium. If you've ever been on a set or tried making your own cheap student film, you know that production can be an absolute nightmare, but the result—the pure magic that can be captured with a camera lens—is worth every battle. There's nothing like the moving image. And there's nothing like creating it yourself. Babylon is the good and bad. The highs and lows. The profane and the sacred. It's the complicated mess that was and is our motion picture industry. It's a comeback from a director bruised by the box office failure of his last film, and a strive to return with something bigger, bolder and dirtier. It's Hollywood.—Kathy Michelle Chacón
---
5. Everything Everywhere All At Once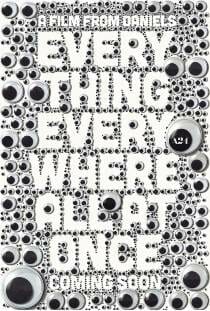 Release Date: March 25, 2022
Director: Daniel Kwan, Daniel Scheinert
Stars: Michelle Yeoh, Stephanie Hsu, Ke Huy Quan, James Hong, Jamie Lee Curtis, Jenny Slate, Harry Shum Jr.
Rating: R
Runtime: 146 minutes


Everything Everywhere All At Once follows Evelyn Wang (Michelle Yeoh), a jaded, middle-aged laundromat owner who may or may not be involved in some minor tax fraud. Her tedious, repetitive life is thrown into total pandemonium, however, when her husband, Waymond (Ke Huy Quan)—or at least a version of him—alerts her to the existence of the multiverse on the elevator ride to an IRS meeting. He then explains that a powerful villain named Jobu Tupaki is in the process of constructing a universe-destroying force that only Evelyn has the ability to stop. And so Evelyn reluctantly plunges headfirst into the multiverse. The facts: There are an infinite number of universes that exist simultaneously, containing just about anything you could possibly imagine. The rules: To acquire different skills, you must picture a universe in which you inhabit that skill, whether it be inhumanly strong pinky fingers or a mastery of knife-fighting. (If you can think it up, it exists.) What follows, then, are roughly 140 frenetic minutes filled to the brim with dense, complex science, colorful setpieces and scenes that feel like they've been pulled straight out of dreams far too abstract to describe. As you can probably gather, Everything is not dissimilar to its title—and a lot to wrap your head around. If all this sounds intimidating (which, let's be honest, how could it not?), rest assured that Everything is grounded by an effortlessly simple emotional throughline. Indeed, the film contains as much emotional maturity as it does cool concepts and ostentatious images (yes, including a giant butt plug and raccoon chef). At its core, it is a story about love and family, carried by the dazzling Yeoh in a subtle and unsentimental performance. Where Everything's emotional throughline is Evelyn's relationship with her family, its visual thread manifests as a series of hypnotic, vertiginous action sequences, choreographed like a ballet by Andy and Brian Le. As a bonus, these sequences recall Yeoh's iconic role in Ang Lee's wuxia film Crouching Tiger, Hidden Dragon. The directors do not shy away from the use of dizzying flashing lights, or rapidly shifting light sources that disorient the viewer. They also aren't afraid to implement over-the-top images, like a person's head exploding into confetti or a butt-naked man flying in slow-motion toward the camera. At the same time, movement between 'verses feels seamless through Paul Rogers' meticulous editing, as does the effortless fashion in which different aspect ratios melt into one another. If Everything Everywhere All at Once can be boiled down to one, simple question, it would be reflexive of its own title: Can you really have everything everywhere all at once? Whatever the characters' answers end up being (I'll let you discover that on your own), I am certain that the Daniels would say yes, of course you can.—Aurora Amidon
---
4. Drive My Car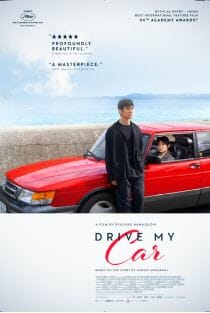 Release Date: November 24, 2021
Director: Ryusuke Hamaguchi
Stars: Hidetoshi Nishijima, Masaki Okada, Toko Miura, Reika Kirishima, Park Yurim, Jin Daeyeon
Rating: NR
Runtime: 179 minutes


The melodic rotating faces of tire rims and cassette reels keep the time in Drive My Car, Japanese director Ryusuke Hamaguchi's languorous adaptation of Haruki Murakami's short story of the same name. The film's meticulous commitment to unhurried emotional introspection might appear to be an overindulgence when considering its three-hour runtime, yet Hamaguchi and co-writer Takamasa Oe gracefully unfurl Murakami's original story into a melancholy meditation of pain and performance that remains ever-enthralling. Renowned theater actor-turned-director Kafuku (Hidetoshi Nishijima) and his screenwriter wife Oto (Reika Kirishima) have what seems like a perfect relationship. Apart from sharing considerable marital bliss, they stimulate each other intellectually and sexually—oftentimes simultaneously. Oto will regularly weave narrative webs aloud while mid-coitus with Kafuku, reaching climaxes in literal and figurative senses. Despite the mutual adoration, both harbor a damning secret: Oto sustains a string of lovers as she hops around on productions, while Kafuku silently uncovers his wife's infidelity without confronting her. Both maintain the facade of a remarkably happy couple that have been together for over 20 years, yet internally struggle with the emotional toll of concealing the extramarital affairs. The situation is only brought to a head years later, after Oto sustains a mortal injury and Kafuku covertly recognizes one of Oto's past lovers at an audition for his forthcoming multilingual production of Chekhov's Uncle Vanya. Simultaneously consumed by jealousy and intrigue, Kafuku casts his wife's much-younger former paramour Takatsuki (Masaki Okada) in the titular role. The loneliness inherent in living through guilt-ridden grief is perhaps the most palpable aspect of Hamaguchi's latest drawn-out feature. However, it is also the open embracing of this desolation that eventually yields the most tender and subtly exuberant results. It is through communal mourning—for lives (and lovers) shared or for the unknowable misfortunes of others—that ultimately binds us as human beings.—Natalia Keogan
---
7. Playground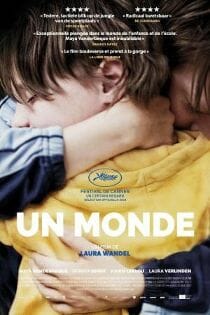 Release Date: February 11, 2022
Director: Laura Wandel
Stars: Maya Vanderbeque, Günter Duret, Karim Leklou, Laura Verlinden
Rating: NR
Runtime: 72 minutes


There's a moment when you go from just watching a movie to becoming fully ensnared by it. Sometimes that moment never comes, and you spend the whole runtime at a slight but significant remove. Sometimes it arrives partway through, with the onset of an unexpected revelation, or the introduction of a new character. And sometimes—rarely—it occurs within seconds. The film has barely started, and you're immediately in its grasp. That's what happens in Playground, the intense debut feature from Belgian writer/director Laura Wandel. We open straight on a close-up of the weeping face of a young girl, who's clinging on to her older brother for dear life. She is Nora (Maya Vanderbeque), and it's her first day of school; Abel (Günter Duret) is a few years ahead. She's eventually prised off of him, and continues her terrified trip towards those imposing doors while clutching tight onto the hand of her dad (Karim Leklou), until an offscreen voice tells them that parents can't enter the school with their children. So Nora's dad crouches down, gives her a hug—he looks just a little less distraught than she does—and sends her off. After one last run back to him for a final embrace, she's as ready as she's ever going to be. Wandel makes a host of great decisions throughout the course of Playground, but by far the most effective is to shoot the whole film from Nora's height. We are placed at her side in a visceral, destabilizing way; although many of the people who watch this movie won't be able to remember their very first day at school, Wandel plunges us into the utter terror of being ripped from the comfort of home and thrust into a huge building full of strangers who are all taller than us—and a lot louder too. Wandel heightens the discomfort further by shooting in shallow focus, making the other kids into intimidatingly fast and noisy blurs. And for the entire duration, we never venture further from the building than the school gates. Playground's original French title was Un Monde—literally "A World"—and it does often seem like Nora and Abel's school is a universe unto itself. Many years removed from the manifold horrors, it's easy to minimize or resort to cliché when we talk about school days. Memories dull with time, and so does pain, but Playground brings it all flying back into sharp, sharp focus. Wandel's movie is immersive and bruising, full of empathy for its young characters, and unrelenting in its depiction of the challenges they face. And it makes you wonder, with utmost sincerity—how did any of us ever reach adulthood in one piece?—Chloe Walker
---
8. EORelease Date: February 21, 2023
Director: ?Jerzy Skolimowski
Stars: Sandra Drzymalska, Lorenzo Zurzolo, Mateusz Ko?ciukiewicz, Isabelle Huppert
Rating: NR
Runtime: 86 minutes


On paper, an existential Polish remake of a 1960s French arthouse classic about a donkey's journey might seem intimidating or uninteresting—flat, droll, inaccessible high art—but writer/director Jerzy Skolimowski is a filmmaking wizard, a Swiss army knife of style and technique that knows how to get your attention with creativity and empathy alone. His rate of constantly evolving expression, executed with the taste and tact of a living legend pushing 85, sucks you in. That, and the most loveable lead, EO. Skolimowski's contemporary take on Robert Bresson's Au Hasard Balthazar stays true to the simple ass-centricity of the original. The plot summary is the same: We follow a donkey through good times and bad. But make no mistake, EO is the wildest donkey film of the fall. Heck, maybe even the whole year. Every second counts. Blink and you might miss a surprise throat cut, lasers bursting through the forest or Isabelle Huppert smashing plates. Where EO (think: Eeyore, or the sound a donkey makes) ends up is as sudden and bewildering to us as it is to him, a paragon in the psychic art of weathering change. EO is innocence incarnate, a pure, blameless, unsuspecting victim around every corner (something you can't get out of a human character), but he's not fragile. There's a near-mechanical will to live, a steely, preternatural sense of survival inside him that won't give up. EO endures. Skolimowski gets more out of a donkey than most filmmakers get out of a person. EO is experimental and surreal, but not in a brash, over-your-head, alienating kind of way. If anything, it's just the opposite. Every moment is innovative or imaginative, as if Skolimowski is spinning a wheel of his favorite tricks and applying them to each section as it lands, the prospect of wedding such varied expressions a challenge in itself. Through EO, Skolimowski offers a fresh perspective on our own frailty, our own getting blown with the wind, through life, pain, death and rebirth in an endless cycle. Perhaps the most transfixing moment of EO is near the end: A single waterfall tracking shot reversed into a hypnotic natural rhythm, the water folding into itself as if to be reborn. EO seems to be getting at the rhythm of life—up, down, happy, sad, joyous, torturous, cyclical, always changing, never fully understood. That's how we see ourselves most preciously in EO. We're never in control, even when we think we are.—Luke Hicks
---
9. Belle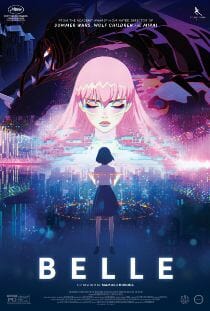 Release Date: January 14, 2022
Director: Mamoru Hosoda
Stars: Kaho Nakamura, Takeru Satoh, Ryô Narita, Lilas Ikuta, Shôta Sometani, Tina Tamashiro
Rating: PG
Runtime: 121 minutes


Belle explodes onto the screen with a bombastic concert in a virtual world. Known simply as U, it's the ultimate virtual community where users can become entirely different from their dull real-life counterparts. Among them is one singer that has captured the love and adoration of billions. As the starlet Belle begins belting out her opening number, center stage on the back of a giant whale, it's easy to be swept into this vibrant world. Thankfully, Belle has enough substance to back up this spectacle. The crux of writer/director Mamoru Hosoda's latest film is a reimagined Beauty and the Beast mixed with teenage adversity in a digital wonderland. It's a potpourri of hormones, misunderstandings and animation styles that recall his 2009 breakthrough Summer Wars. Belle even relies on the family dynamics seen in some of his later movies—like the lone outcast Ren in 2015's The Boy and the Beast or the wolf siblings in 2012's Wolf Children. Hosoda's children have always had to endure great tragedies. It's within this combination of family struggles and virtual reality that Belle finds its groove. Suzu (Kaho Nakamura) is a 17-year-old high school student who lives in the countryside with her father (Koji Yakusho). Although a few years have passed since the death of her mother, Suzu is still traumatized. She's shut out the world around her, her despair sapping her of her joy and love of singing. Her relationship with her father is nonexistent, and she's a certifiable pariah at school. Suzu takes the plunge and joins the world of U. This new world—free of the pressures of reality—allows Suzu to pursue singing once again. That's until trouble arises in the form of a violent avatar known as "The Dragon." Belle's most spellbinding sequences come from inside the virtual world of U. Colorful 3D figures float through a kaleidoscope of colors and towering structures. The biggest setpieces in the movie take place here: An epic concert for billions of eager spectators, a battle through a castle—these are only a few of the memorable sights and sounds of U. To get an idea of what it sounds like, Nakamura's contributions are like a mixture of rap and pop that becomes an instant earworm like on the opening title, "U." The song brings in a wild rhythm while Nakamura races to keep up with the beat. It's the perfect introduction to this futuristic virtual world. Other songs, like the ballad "Lend Me Your Voice" and the soaring anthem "A Million Miles Away," are more traditional pieces that build up to crescendos that will have your hairs standing on end. Not only is it an intriguing retelling of Beauty and the Beast, it's also a moving story about overcoming grief and seeking help when everything seems lost. Though it tackles a little too much, Belle is a triumph.—Max Covill
---
10. Benedetta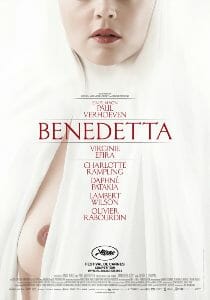 Release Date: December 3, 2021
Director: Paul Verhoeven
Stars: Virginie Efira, Charlotte Rampling, Lambert Wilson, Daphne Patakia, Olivier Rabourdin, Louise Chevillotte
Rating: R
Runtime: 131 minutes


The power and body of Christ compel the characters of Paul Verhoeven's Benedetta, which ruminates on the raunchy interiority of a lesbian relationship realized inside of the sacred confines of a convent in 17th century Italy. The carnal Catholicism which permeates the film is at this point to be expected from the 83-year-old Dutch filmmaker—but equally so is the film's ability to utilize eroticism as a vehicle to examine pain, paranoia and power. Based on Judith Brown's 1986 non-fiction book Immodest Acts: The Life of a Lesbian Nun in Renaissance Italy, the same-sex relationship between Benedetta Carlini (Virginie Efira) and fellow nun Bartolomea (Daphne Patakia) is patently portrayed in the film, but it does not restrict them—or any of the other sisters at the Convent of the Mother of God in Pescia, Tuscany—to the singular roles of martyr or zealot. Instead, Verhoeven and co-writer David Birke refuse to vindicate or validate the intentions of historical figures by today's secular standards, confronting hierarchies that exist outside of the neat categories of "good" and "evil." Suggested to possess a mystic ability from a young age, Benedetta first arrives at the convent as an eager servant of the Virgin Mary at just nine years old—her only worldly possession a wooden statuette of the Mother of God. It's clear that her bright-eyed devotion grates the rigid demeanor of the abbess who runs the nunnery, Sister Felicita (a spectacular Charlotte Rampling), yet an incident on Benedetta's very first night at the abbey immediately evokes the possible presence of divine intervention (though Sister Felicita wryly insists that miracles are often "more trouble than they're worth"). It's not until nearly two decades later that the events which lead to Benedetta's fall from grace unfold, marked by the arrival of a young woman named Bartolomea, fleeing her father's abuse. It's the tension between their two backgrounds—one of life-long devotion sheltered within the abbey's holy walls, the other motivated by self-preservation in the face of unspeakable sin—that powers the pair's magnetic pull. Greater than the boundary between blessed and blasphemous is the chasm that exists between the Church and the citizens who follow it. Yet there is a tangible twinge of hopefulness present in the film: Shackles that are either imposed by individuals or institutions can be broken, even if only by way of speculation and imaginative flourish for a nearly forgotten figure.—Natalia Keogan
---
11. The FabelmansRelease Date: November 25, 2022
Director: Steven Spielberg
Stars: Gabriel LaBelle, Michelle Williams, Paul Dano, Seth Rogen, Judd Hirsch, David Lynch
Rating: PG-13
Runtime: 151 minutes


Embodied by Sammy Fabelman (Gabriel LaBelle), Spielberg's story is one of sacrifice and selfishness—at least, that's how he tells it as a man in his mid-70s, wistfully looking back. Structured to simultaneously track his relationship with movies and his parents' relationship with each other, The Fabelmans' memoir flickers and jumps. Its drama is deeply intimate and the vignettes well-remembered. Whether Sammy is played by the young Mateo Zoryon Francis-DeFord (perhaps the biggest- and bluest-eyed child to have ever lived) and recreating The Greatest Show on Earth with toy trains, or by LaBelle, whose snide teenage edge makes the prodigy relatable, he has the same dissociation and intimacy to the events and people around him as a filmmaker does to his subjects. Even as a child, Sammy is both the main character of his life and the orchestrator of others'. Except for his parents. Mitzi (Michelle Williams) and Burt (Paul Dano), the pianist and the computer pioneer. Their separation would influence some of America's biggest blockbusters, but how they approached their own callings would dig even deeper under their first child's skin. Williams, often dressed in ethereal whites and always on the cusp of succumbing to the vapors, embodies artistry set aside for family—suppressed in a way that is slowly killing her. Mitzi's a flashing warning light as red as her fingernails and lips. Don't bottle up your needs, creative or romantic, or it'll lead to heartbreak. Dano stuffs his feelings just as deeply, burying them beneath Burt's professional achievements: Innovation and ambition dictating the life of his family, keeping the trivialities that make it worth living at arm's length. He's as serious as the short-sleeves and ties that NASA employees wore getting us to the Moon, but with enough geeky giddiness that it's easy to forgive him. At least he's doing what he loves. One of The Fabelmans' greatest pleasures is its devotion to the filmmaking process and its playful relationship to putting that process through the paces. Sammy, running off to his room after another hard day of growing up, finds the same beauty in his snapshots of the everyday as we do when Spielberg presents them to us throughout Sammy's life. A procession of delinquent shopping carts, blown through the intersection by a tornado. Sammy's tipsy mom dancing in the headlights, her translucent nightgown revealing her to her children, seated around the campsite's fire, as a woman. These are the images that make up a life, the touchstone sounds (rattling, misaligned wheels on asphalt) and shadows (the dark curves of leg beneath gauzy fabric) that linger over the decades. As Sammy discovers—-on his own and with conversations with his sister (Julia Butters), bully (Sam Rechner) and two scene-stealing old-timers of the industry (Judd Hirsch's great-uncle Boris and David Lynch's phenomenal John Ford)—observing your own life not just as someone living it, but as an artist intent on using it, is a lonely way to go. But sometimes you don't have a choice. There is a terrible cost to dedicating your life to something, an understanding that everything and everyone else is inherently bumped down on your list of priorities. Even in The Fabelmans' most meandering digressions, Spielberg is reckoning with the central contradiction of his medium. How can someone who sweats over his own memories, frame by frame, be at a remove from them? How can someone be anything but a perfectionist workaholic when they know they're shutting out their loved ones in favor of their craft? It'd be disrespectful to those left behind if you gave your art anything but your best shot. The Fabelmans makes the bargain look painful, self-centered and utterly joyful—a genius embracing his regrets and in so doing, reminding us of how lucky we are that we all pay some version of this price, for ourselves and for one another.—Jacob Oller
---
12. AftersunYear: 2022
Director: Charlotte Wells
Stars: Paul Mescal, Celia Rowlson-Hall, Sally Messham
Rating: R
Runtime: 101 minutes


Parents and children can develop a sixth sense about each other—or, at very least, they can attune some of their five basic senses to each other's wavelengths without even trying, and those sensitivities sometimes linger. Aftersun communicates its understanding of this connection right away. When Calum (Paul Mescal), a young father on vacation with his 11-year-old daughter Sophie (Francesca Corio), pauses before leaving her alone for a moment, even though he's out of her sight, she can hear his hesitation. She assures him it's fine to leave her. Calum's uncertainty makes sense. Gradually, the movie reveals the basics of their relationship: Sophie's parents are divorced, seemingly amicably, at least by this point. Sophie lives with her mother in Scotland. Calum lives in London, and doesn't see her as often as either of them might like. Now they are on end-of-summer holiday in Turkey, at a resort hotel, though Calum can't afford the all-inclusive passes that would get them unlimited food, drink or whatever else. The pair of them get along—though, as with the friendliness of the divorced co-parents, you get the sense that this may not have always been the case. The time, based on Sophie's "No Fear" baseball cap and the later-period Britpop that appears on the diegetic soundtrack ("Tender" by Blur; "Road Rage" by Catatonia), the very late '90s. Eventually, flashes of Sophie as an adult, played by Celia Rowlson-Hall, make it clear that she is remembering this trip, with the help of some home videos we see her taking at the time, and rewatching later. I hesitate to reveal even these minor details, not because Aftersun is full of twists and turns, but because writer/director Charlotte Wells lets this memoir-like movie unfold with such impossible loveliness—and then, as it goes on, with something ineffably anxious beneath the surface. The movie is mostly Sophie's her point of view, but sometimes Wells follows Calum away from his daughter's eyes. Are we seeing the truth of those moments, or Sophie's attempt to reconstruct them years later? Aftersun doesn't fuss around too much with underlining these ambiguities, though it does use some of its pop songs to comment directly on the action in ways that are at once rapturous and goofily literal, which may be the movie's way of keeping in touch with its inner tween. Yet Sophie can't live in that 11-year-old's memories forever. We see her turning them over in her head, and the movie itself pulls off a devastating flip, from low-key, observant idyll to something profoundly moving about the closeness and distance that can develop in families, sometimes at the same time. In its gentle, modest way, Aftersun might well break your heart.—Jesse Hassenger
---
13. Lingui, the Sacred Bonds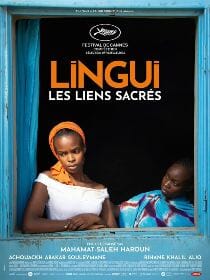 Release Date: February 4, 2022
Director: Mahamat-Saleh Haroun
Stars: Achouackh Abakar Souleymane, Rihane Khalil Alio, Youssouf Djaoro, Briya Gomdigue, Hadjé Fatimé Ngoua
Rating: NR
Runtime: 87 minutes


The Chadian word "lingui" denotes the invisible social ties that sustain communities of people, especially if they're connected by a common unifying trait. In Mahamat-Saleh Haroun's film Lingui, the Sacred Bonds, this alliance is forged through the strife and solidarity intrinsic to womanhood. Though much of the Chadian-born, France-residing director's work has focused on the lives of outsiders and underdogs, Lingui is his most feminine-forward film to date—perhaps save for his acclaimed 1994 breakthrough short film Maral Tanié, which chronicles a teenage girl forced by her family to marry a man in his 50s, a union which she refuses to consummate. Similarly in Lingui, a teenage girl named Maria (Rihane Khalil Alio) finds herself maligned by patriarchal society when she discovers she's pregnant with a child she has no intention of raising. Fortunately, her single mother Amina (Achouackh Abakar Souleymane) understands what it feels like to be shunned for carrying a child out of wedlock, and begins a quest with Maria to secure an abortion—despite the legal and societal ramifications that threaten them if their plot is exposed. The visual splendor of the film is what anchors it in a realm of optimistic rebellion as opposed to depressing observation. Cinematographer Mathieu Giombini (Haroun's frequent collaborator and allegedly the only white European on the shoot) captures the exquisite beauty of the characters' every mundane action and intentional idling—whether depicting the strenuous process of Amina fashioning kanoun stoves out of rubber tires to sell in town or the pensive stillness of Maria looking out over the confluence of the Chari and Logone rivers. The effervescent glow of sunlight imbues each shot with a sense of buoyancy that feels apt for conveying the warmth with which these women embrace one another, a constant beacon of hope for sisters in need. Gorgeously realized and bolstered by amazing performances by Souleymane and Alio, Lingui, the Sacred Bonds is a prescient portrait of what tribulations afflict—or await—women who are barred from receiving comprehensive reproductive care. Clearly, the tandem legislative and societal injustices imposed by restricting this access are incredibly heinous. However, no matter what regulations are enacted against a woman's right to choose, there will surely be an enduring, sacred bond that continues to foster solidarity and sisterhood in the name of preserving the ability to shape the circumstances of our own futures. The merits of mutual aid are inherent to the notion of lingui, after all.—Natalia Keogan
---
14. Decision to LeaveRelease Date: October 14, 2022
Director: Park Chan-wook
Stars: Tang Wei, Park Hae-il
Rating: R
Runtime: 138 minutes


A detective finds himself falling for his murder suspect, who is fingered for killing her husband. If that sounds like a plot ripped straight from an Alfred Hitchcock film, that's because it's textbook Park Chan-wook. The Korean director has been taking inspiration from Hitchcock for much of his career, one defined by twisty mysteries and perverse thrillers that the Master of Suspense likely could never have fathomed. Park's latest is perhaps the director's most Hitchcockian in the most crucial aspects, though also more subdued compared to his track record. Hae-jun (Park Hae-il) is an overworked detective who is—in true clichéd, noir form—married to his job more than to his actual wife. The latter lives in quiet, foggy Iso while the "youngest detective in the country's history" works weeks in Busan, where the crime and murder that sustains him runs rampant. The couple tends to talk about how to keep their marriage lively instead of actually acting upon it. Hae-jun's wife (Lee Jung-hyun) relays helpful facts about the health benefits of having regular sex, suggesting that they commit to "doing it" once a week. Still, Hae-jun spends more time on stake-outs than in his own bed due to insomnia, which plagues him as a symptom of his pile of unresolved cases. Concurrently with another active case, Hae-jun finds himself adding another crime to his growing folder: A mountain-climber who fell tragically to his demise. Though by all appearances an accident (despite the late climber's proficiency), the mountaineer's much younger Chinese wife, Seo-rae (Tang Wei), quickly elicits suspicion from Hae-jun and his hot-head partner Soo-wan (Go Kyung-Pyo). Park introduces the film's femme fatale in the most unassuming way: Camera on Hae-jun, with her measured voice off-screen as she enters the morgue to identify her deceased husband. Hyper-stylized, surprisingly funny and a little convoluted, at its heart, Decision to Leave is a tragic story about love, trust and, of course, murder. Arguably, Decision to Leave is more of a romance than anything else; the crime/mystery aspect of the narrative is the least interesting part, though one could assume that's entirely intentional. While not negligible, the crime is more of a conduit through which the real meat of the story, the relationship between Hae-jun and Seo-rae, is catalyzed and slowly evolves. Their romance is dependent upon requited longing and looming, unresolved threat—the kind of threat that fuels Hae-jun's sleepless life, the kind that he can't live without. From the string-centric score to the noir archetypes, to the themes of romance, betrayal, obsession and voyeurism, Decision to Leave is Park's most clear evocation of Hitchcock to date. Because of this, it becomes somewhat evident where the story will go, even when things take a turn. But the familiarity of the crime narrative reads as intentionally superficial, a vehicle for a more unconventional exploration of the standard detective/femme fatale romance which has laid the foundation for Park's own sumptuous spin. While not Park's best work, nor a masterpiece, Decision to Leave is an extravagant and hopelessly romantic thriller that weaves past and present into something entirely its own.—Brianna Zigler
---
15. The Banshees of InisherinRelease Date: October 21, 2022
Director: Martin McDonagh
Stars: Colin Farrell, Brendan Gleeson, Kerry Condon, Barry Keoghan
Rating: R
Runtime: 114 minutes


Whether we wear it on our sleeves or bury it somewhere down in the darkest part of ourselves, we all carry the fear that someday someone we trust and love will simply decide to abandon us. It lives somewhere in each of us in the same vicinity as the fear that, someday, inexplicable and motive-less violence will descend on us and our loved ones—a little knot of dread waiting to unspool. But this fear is quieter, simpler and, therefore, less-often discussed in the wider cultural landscape. There are a lot of films about sudden violence, but you don't see as many feature-length explorations of straightforward, person-to-person departures. With that in mind, it would be easy to look to Martin McDonagh's phenomenal The Banshees of Inisherin as some kind of fable, a dark fairy tale from a faraway time and place meant to cast long, shadowy metaphors over our own lives. If you're willing to look closely, you'll definitely find all the material you need to make those metaphors happen in your mind, but at the film's Fantastic Fest premiere, McDonagh himself called it "a simple break-up story," an exploration of what might happen to two men if one simply decided to cut ties with the other. So, is it a grand, fathoms-deep exploration of the bittersweet nature of human relationships, or "a simple break-up story" that's just about one Irishman deciding he doesn't want to see another Irishman anymore? In the end, it's both, and that's what makes The Banshees of Inisherin and its blackly hilarious portrait of everyday pain one of the best films of the year. Through beautifully framed shots rich with the texture of rustic stone walls and the warped glass of old windows, McDonagh takes us back to Ireland a century ago, where civil war rages on the mainland and things progress at their usual slow pace on the island of Inisherin. It's here, with artillery fire raging in the background, that Colm Doherty (Brendan Gleeson) decides he's done hanging out with his old pub pal Pádraic Súilleabháin (Colin Farrell). For some on the island, it makes a certain degree of sense—the creative and contemplative Colm and the more simple-minded Pádraic always were a mismatched pair—but for Pádraic, it's a baffling, literal overnight tectonic shift in his life. He hopes Colm's sudden distance is part of a fight that he somehow forgot, or a poor choice of words after one too many pints, but according to Colm, it's painfully, frighteningly simple: "I just don't like you no more." It all creates an atmosphere that invites us to ask a question about what we're watching: On the grand scale of time, does it really matter if one man decides to cut ties with another? Will history record it? Will anyone care? Or, when faced with our own mundane despair in the face of the vast wider world, is being nice to your neighbor the only thing that matters? McDonagh's characters, and McDonagh himself, might not have an answer for us, but the film's ability to call these questions to mind is evidence of its haunting power. In its unwavering devotion to the straightforward nature of its story, The Banshees of Inisherin has found something profound and universal, something that will leave you both laughing and shaken to your core. It's the kind of film that crawls into your soul and stays there.—Matthew Jackson
---
16. The Bob's Burgers Movie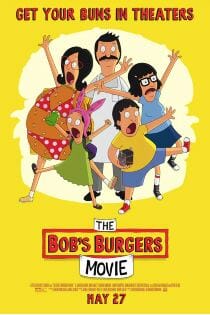 Release Date: May 27, 2022
Director: Loren Bouchard, Bernard Derriman
Stars: H. Jon Benjamin, Dan Mintz, Eugene Mirman, Larry Murphy, John Roberts, Kristen Schaal, Zach Galifianakis, Kevin Kline
Rating: PG-13
Runtime: 102 minutes


The Bob's Burgers Movie is a family recipe that warms the heart, griddle and soul. Loren Bouchard and Bernard Derriman translate the Belchers' blue-collar experiences from a television snack to a feature-length meal without losing an ounce of the show's secret sauce. It's delectably reminiscent of The Simpsons Movie, both successfully stretching what could be a compact 30-minutes into a grander, more spectacular version with theatrical blockbuster freedoms. Bob and company cook a meaty treat for fans that hospitably welcomes newcomers not yet keen on the Belcher's charms. The film treatment follows a week in the lives of grillmaster Bob Belcher (H. Jon Benjamin), his always exuberant wife Linda (John Roberts) and their three children: Louise (Kristen Schaal), Tina (Dan Mintz) and Gene (Eugene Mirman). Panic strikes when Bob's denied an extension on their loan payment—monthly debts must be cleared in seven days or they lose the restaurant. Wonder Wharf's upcoming festival should attract plenty of foot traffic for possible sales, but that point becomes moot when a pipe bursts and creates a hazardous hole that blocks access to their storefront. Also, there's a dead body. Has Linda's optimistic "Big Mom Energy" finally met its match? Visually, The Bob's Burgers Movie sees an animation upgrade as flatter landscape drawings embrace a three-dimensional, pop-off-the-screen style. Vibrancy saturates colors, and outlines are cleaner due to the benefits of a theatrical movie budget. That's not to say the signature "crudeness" of the circular cartoon characters is lost—Bouchard's artists just ensure that there's a difference between the weekly small-screen releases and the grandeur of in-theater projections. It's a proper counter against the curiosity of how Bob's Burgers would differentiate itself between in-home streams and ticket prices. The definition is crisper, Bob's foodie creations a bit tastier and environmental details a little more luscious—appropriately dressed for the occasion, if you will. There's nothing sacrificed as we bite into a multilayered experience that comes loaded with all the fixings—it's sweet, salty, comforting and rich with imaginative absurdity. Bouchard creates the animated carny musical that smells like the crusted beef of his dreams, which only encourages the Belchers' legacy as American middle-class darlings who inspire hope through fart humor, menu wordplay and funny voices. As an already adoring fan? I'm left delighted and plenty stuffed—one happy customer.—Matt Donato
---
17. Infinity PoolRelease Date: January 27, 2023
Director: Brandon Cronenberg
Stars: Alexander Skarsgård, Mia Goth, Cleopatra Coleman, Jalil Lespert
Rating: R
Runtime: 117 minutes


Heartbeats and cumshots are the alpha and omega of Brandon Cronenberg's vacation in White Lotus hell, where the tourists loosen their collars and let loose their lizard brains. The limbic system and the most basic biological processes of life dominate Infinity Pool, the filmmaker's descent into a slimy, sexy, terrifying world where death is just another game for rich people. It's a hit-and-run satire of Western nonsense, dismantling the havoc our destination-hopping upper-crust wreaks on other cultures and the faux-mystical enlightenment hawked by gurus and Goop fools—those too wealthy to have real problems, those aspiring to achieve this status, and those taking lucrative advantage of both. In this tropical trial, they spill into each other, forever and ever. Ego death has nothing on Brandon Cronenberg's brilliantly warped resort. The dangled, juicy lure isn't subtle: A seemingly normal couple being approached by weird (probably swinging) Europeans always leads to trouble. We'd be fools not to be suspicious of Gabby (Mia Goth) and Al (Jalil Lespert) when they come up to their estranged hotel-mate couple James (Alexander Skarsgård) and Em (Cleopatra Coleman). One of them is played by Mia Goth, which is a sure sign to hightail it back to your room and flip the "do not disturb" sign. But James is a novelist, with one bad book to his name (The Variable Sheath, a fantastic fake title) that only got published because he married the rich publisher's daughter. Gabby's proclaimed fandom strokes the part of his ego that's all but shriveled up and crumbled to dust—he's weak, he's hungry for it, he's the perfect mark. When the white folks inevitably do something irreversibly horrible to the locals of Li Tolqa, their unprepared alienation in their culture is disturbingly hilarious. They don't speak the language, and can't read the forms the cops ask them to sign. But it's stranger than that. Brilliant production design, location scouting and cinematography lock you into a late-night freakout. Getting too deeply into what exactly happens in Infinity Pool is like outlining the recirculating edge of its title's horizon-flouting construction. It won't take away from its pleasures, but you can't really understand until you're in it. Until Cronenberg drives you down an unlit backroad, long enough that you start wondering if you're dreaming or awake. But what's clearest in this gallows comedy is that its characters exist. The people who think they've solved reality, the conceited class with the luxury of being horny for death, because death has never been real to them. Infinity Pool's inspired critique of this crowd is fierce and funny, its hallucinations nimble and sticky, and its encompassing nightmare one you'll remember without needing to break out the vacation slideshow.—Jacob Oller
---
18. Hold Me Tight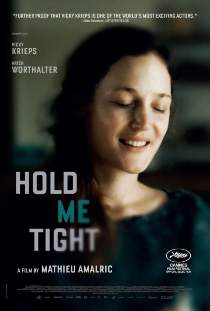 Release Date: September 9, 2022
Director: Mathieu Amalric
Stars: Vicky Krieps, Arieh Worthalter, Anne-Sophie Bowen-Chatet, Sacha Ardilly
Rating: NR
Runtime: 97 minutes


A woman (Vicky Krieps) gets up, collects her things and leaves her family in a reckless hurry. She embarks on a road trip in the red family car and imagines what her family members are doing in her absence. As she drives toward the sea, Clarisse imagines herself encouraging her daughter Lucie (Anne-Sophie Bowen-Chatet) as she practices piano, watching her son Paul (Sacha Ardilly) measure his growing height and speaking to her husband (Arieh Worthalter) of love and loss in hushed tones. Sometimes they speak back to her and sometimes they don't, as the line between what is real, imagined and mere memory becomes deliriously blurrier. Adapted from Claudine Galea's unproduced play, Hold Me Tight is a visual and sonic poem that expresses the intricacies of how we communicate with loved ones across time, space, grief and memory. It is a true artistic accomplishment that writer/director Mathieu Amalric was able to take Galea's text, originally meant for the stage, and spin it into a vivid piece with such a uniquely lush cinematic language. Amalric's formal risks emotionally pay off tenfold each time a visual or auditory motif is repeated—such as falling snow or Lucie's piano music. Superb performances from all four leads elevate Hold Me Tight's emotional avalanche, but Krieps' performance is a standout in its profound, elegiac devastation—one not seen since Juliette Binoche's turn as a grieving woman in Krzysztof Kieslowski's Three Colors: Blue. Amalric knew he wanted Krieps for the role ever since—as the filmmaker explained at a Lincoln Center post-screening Q&A—he saw her "walk through that door and take Daniel Day-Lewis' order," in Paul Thomas Anderson's Phantom Thread. Grounded yet imaginative in her desolation, Krieps brings a soft yet strong benevolence to the role even in the woman's darker moments of anguish. An enigmatic revelation about a woman's descent into grief-stricken madness, Hold Me Tight packs an agonizingly painful wallop in the form of a complete reversal which would not work without Krieps' deft skills or Amalric's confident audiovisual risks. Right when the audience believes they've grasped Hold Me Tight's dreamy threads, the film shifts into something totally new and nightmarish, yet still cohesive with the emotionally forthright throughline of the film overall.—Katarina Docalovich
---
19. Barbarian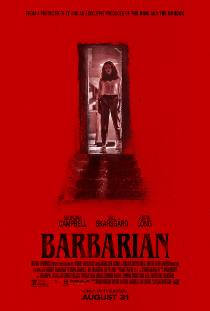 Release Date: September 9, 2022
Director: Zach Cregger
Stars: Georgina Campbell, Bill Skarsgård, Justin Long
Rating: R
Runtime: 102 minutes


The deceptively simple premise of Barbarian, the horror debut from writer/director Zach Cregger, is enough to induce genuine goosebumps. However, Cregger takes a creepy idea and concocts a breakneck tale of unyielding terror, giving audiences whiplash with each unpredictable revelation. When Tess (Georgina Campbell) arrives at her Detroit Airbnb on a forcefully stormy night, she finds that there's no key in the encrypted lockbox to let herself in. After calling the host proves fruitless, she suddenly sees a light turn on through a front window. Tess frantically rings the doorbell, and the recently roused Keith (Bill Skarsgård) awkwardly answers the door. Realizing they accidentally double-booked the same rental for the next few days, Keith immediately insists that Tess get out of the rain and take the bedroom for the night (of course, he's totally content with taking the couch). Surprisingly, she agrees. Though few viewers would likely make the same decision as the film's protagonist, Barbarian wastes no time creating a thick sense of dread that clings until the credits roll. To divulge any further details of the film's plot would thwart the winding, increasingly shocking narrative crafted by Cregger. With each terrifying reveal feeling fresher and freakier than the last, it's encouraged to go into Barbarian with as little background and context as possible. Even citing Cregger's horror references would serve to unnecessarily hint at jarring shifts in the film's story, though comparisons to the work of fellow horror filmmakers James Wan, Tobe Hooper and George Romero are particularly apt. Barbarian offers up plenty of food for thought in its rancid banquet from hell. It's got a biting socially-conscious undercurrent that addresses the bleak reality of existing as a woman in the U.S.—both past and present, whether residing in manicured suburbs or "shady" inner-city neighborhoods—even successfully weaving in a #MeToo subplot that doesn't feel one-note or cursory. Even more impressive, Cregger incorporates this throughline with a heavy dose of humor, no doubt aided by his tenure as a member of IFC sketch comedy show The Whitest Kids U' Know. Barbarian offers a fascinating take on the oft-unspoken claim men have long believed they have over women's bodies. It does an excellent job at juxtaposing banal excuses for gendered violence with ghoulish, heinous ploys to strip women of their bodily autonomy (and their very humanity), exposing the malevolent nature of this deeply ingrained cultural misogyny. With the wounds still raw from the recent repeal of Roe v. Wade, Barbarian's fixation on the omnipresent threat of rape in our society hits as hard as it (hopefully) ever could. Never relishing in the very brutality that it denounces, the film has its heart in the right place. It refuses to depict sexual violation on screen, cleverly illustrating the pervasiveness of this miserable reality without exploiting it for shallow shock value. Yet, even with the best of intentions, Barbarian will mercilessly run you through the wringer, letting these fucked-up facets of America absolutely ravage the screen—and your sanity—for 102 remarkably tense minutes.—Natalia Keogan
---
20. A Love Song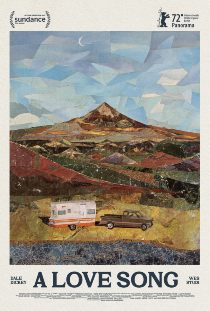 Release Date: July 29, 2022
Director: Max Walker-Silverman
Stars: Dale Dickey, Wes Studi, Michelle Wilson, Benja K. Thomas, John Way, Marty Grace Dennis
Rating: PG
Runtime: 81 minutes


One of my grandpas died right before the pandemic. My grandma met someone in the middle of it. Her new relationship wasn't well-liked in my family, but it made her giddy as a schoolgirl—finding another cowboy to look at livestock with, play cards with, to make dinner with. When I was little, she used to live in a trailer, driven out into the woods and bricked into the earth. I see a lot of her in writer/director Max Walker-Silverman's sublime debut, A Love Song, where a widow and widower find a teenage verve for each other—weathered but not beaten in the sun of the American west. Faye (Dale Dickey) lingers at one of several campsites surrounding a crawfish-filled lake, waiting for Lito (Wes Studi). She's not sure he'll arrive, but as we observe her daily routine—listening to birds, making coffee and catchin' crawdads as she spins the radio dial in search of another country tune—her uneasiness is couched in a kind of contentment. Walker-Silverman situates us the same way, with ogling environmental photography that takes pleasure in a rare flowery purple on dried brown dirt and Faye's tininess in relation to the lake, the mountains and the overwhelming dark (or starry splendor) of night. The location is spectacular but, conspicuously, never as enthralling as the actors. When they eventually meet up, top-level turns from Studi and Dickey combine for a contained masterclass, a relationship that's been nursing a low flame for decades. They're shy, affectionate and oh-so awkward—spurred by nervous attraction and lingering guilt surrounding their lost loved ones—with an honesty that makes the most of a sparse and quiet script. A Love Song's a brief and pretty little thing—less than 90 minutes—with the warm melancholy of revisiting a memory or, yes, an old jukebox love song. Walker-Silverman displays a keen eye, a deep heart and a sense of humor just silly enough to sour the saccharine. Dickey takes advantage of one of the best roles she's ever had to tap into something essential about loss, lonesomeness and resilience. Her performance is a gift, one given by someone who knows about simple pleasures and those that last—how both are important, and how they might not always be separate.—Jacob Oller
---
21. Top Gun: Maverick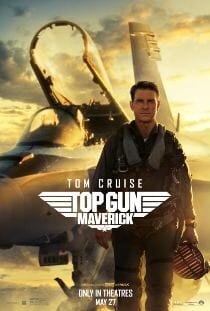 Release Date: May 27, 2022
Director: Joseph Kosinski
Stars: Tom Cruise, Jenifer Connelly, Miles Teller, Jon Hamm, Monica Barbaro, Ed Harris, Val Kilmer, Jay Ellis, Glen Powell, Lewis Pullman, Danny Ramirez, Greg "Tarzan" Davis
Rating: PG-13
Runtime: 137 minutes


Not quite four years since Mission: Impossible—Fallout and much of Tom Cruise's purpose remains the same—if it hasn't exactly grown in religious fervor. In Top Gun: Maverick, the sequel to Tony Scott's 1986 original, Cruise is Captain Pete "Maverick" Mitchell, a man trapped in the past, refusing to advance his career as resolutely as he refuses to do much of anything besides continue to prove he's the greatest pilot in the world—a title the film never forgets to remind the audience that Maverick earned long ago—and mourn his best friend, Goose (Anthony Edwards), who died 35 years ago in an accident for which Maverick still feels responsible. Tom Cruise is also, simply, "Tom Cruise," the only notable show business scion left to throw his body into mind-numbing danger to prove that it can be done, to show a younger generation that this is what movies can be, what superstars can do. Must do. The more modern action films teem with synthetic bodies bursting apart at the synthetic seams, the more Tom Cruise builds his films as alters upon which to splay his beautiful sacrificed flesh. To that end, Joseph Kosinski is the precisely correct director to steer Cruise's legacy sequel. As was the case with Kosinski's Tron: Legacy, Maverick seems to exist to justify its existence, to update an IP that seems to only work in the past. For Top Gun this means translating Scott's vision of sweat-drenched beach volleyball and unmitigated military spectacle into a soberer IMAX adventure, moving from the halcyon days of Reagan's America to a world with no more need of a man like Maverick. "The future's coming, and you're not in it," he's told; every one of his superior officers appears to have no patience for him left. One can't help but imagine that every new Tom Cruise vehicle is a way for him to reckon with that. Kosinski's dogfights are pristine, incredible feats of filmmaking, economical and orbiting around recognizable space, but given to occasional, inexplicable shocks of pure chaos. Then quickly cohering again. If Scott's action was a melange of motion never meant to fully cohere, keeping the American dream just that, then Kosinski is dedicated to allowing the audience a way into the experience. With his regular cinematographer Claudio Miranda, he revels in symmetry to keep the audience tethered. A wide glimpse of a dogfight in total, resembling a beach scene earlier, so suddenly appeared silently in the vast theater and unlike anything I'd ever really seen before, I gasped.—Dom Sinacola
---
22. Hit the Road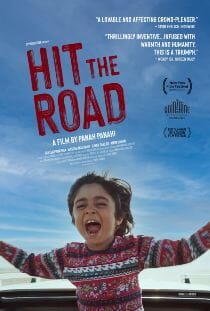 Release Date: March 22, 2022
Director: Panah Panahi
Stars: Pantea Panahiha, Hasan Majuni, Rayan Sarlak, Amin Simiar
Rating: NR
Runtime: 93 minutes


The debut of writer/director Panah Panahi (yes, son of famed Iranian New Waver Jafar Panahi), Hit the Road is a sharp and endearing portrait of a family painted through a series of road trip conversations—often veiled, openly lying, or disguised by ballbusting humor. His ensemble includes a car karaoke queen mother (Pantea Panahiha), broken-legged father (Hasan Majuni), quiet driver son (Amin Simiar) and his scene-stealing fireball of a little brother (Rayan Sarlak). And a cute puppy, which means constant pee breaks. Together, they traverse the dry and rural roads fulfilling checkpoints for a mysterious quest that becomes clearer and clearer as they go. Panahi dwells on lived-in conversational rhythms as much as landscapes, both beautiful and affecting in their own ways. Sarlak's manic little squirt often pays his respects to the picturesque horizon, but every long and loving sparring match between family members contains just as much reverence. It's this adoration for closeness—and the confidence and trust in your cast to simply sit and shoot them rambling affectionate obscenities for long, long takes—that makes the film's bittersweetness work so well. When Sarlak's hilarious antics (he needs to get his contraband cell phone back because of all the people who constantly want to chat with him) and his parents' deadpanned one-liners give way to fears about loss and separation, familiar modes of connective chatter become coping mechanisms and then reverse course, sometimes in seconds. Panahiha is particularly potent at this, letting it all play on her face—while singing her heart out, no less. For his part, the incredible Sarlak gets a musical moment as show-stopping as Mads Mikkelsen's Another Round finale last year. It's a movie where anyone can be a punchline, but nobody's ever the butt of the joke. There's too much love at hand, and even a child's goofy babblings about the Batmobile can be transcendent moments of beauty. The road trip always has to have an end, but the excellent Hit the Road promises that the journey is as good as the people crammed in alongside you.—Jacob Oller
---
23. We're All Going to the World's Fair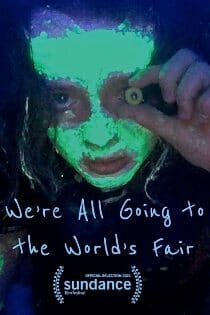 Release Date: April 15, 2022
Director: Jane Schoenbrun
Stars: Anna Cobb, Michael J. Rogers
Rating: NR
Runtime: 86 minutes


We're All Going to the World's Fair isn't straightforwardly a "horror" movie—even if the title reads like an invocation chanted by hypnotized cultists doomed to whatever fate awaits them at the fairgrounds. That, of course, is more or less exactly what it is, as evinced in the opening sequence, where young Casey (Anna Cobb) recites the phrase three times while staring wide-eyed at her computer monitor. Innocent enough, if firmly eerie. Then she pricks her finger with a button's pin about two dozen times in rapid succession and streaks her blood on the screen (though just out of the audience's line of sight) to conclude the ritual. All that's left is to wait and see how joining in this online "game" changes her, as if undergoing a Cronenbergian rite of passage. What writer/director Jane Schoenbrun wants viewers to wonder is whether those changes are in earnest, and whether changes documented by other participants in the "World's Fair challenge" are legit or staged. They're unreliable narrators. To an extent, so is Casey—insomuch as teens stepping into the world solo for the first time can be relied on for anything resembling objectivity. There's also the question of exactly where Casey draws the line between truth and macabre make-believe, and of course whether that belief is made up. Maybe there really is a ghost in the machine. Or maybe a life predominantly lived in a virtual space—because physical space is dominated by isolation and bad paternal relationships—naturally inclines people toward delusion at worst and an unerring sensation of disembodiment at best. We're All Going to the World's Fair concludes with ambiguity and atmospheric loss, as if we're meant to consider leaving childhood behind as a form of tragedy. Spoken in Schoenbrun's language, that process is painful, transformative and—first and foremost—an internal experience regardless of the movie's stripped-down visual pleasures. Outside forces influence Casey, but Casey ultimately controls the direction those forces take her. In a way, that's empowering. But Schoenbrun belies the collective dynamic implied in We're All Going to the World's Fair's title with Casey's lonesome reality.—Andy Crump
---
24. Petite Maman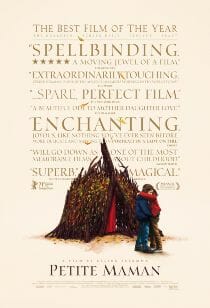 Release Date: April 22, 2022
Director: Céline Sciamma
Stars: Joséphine Sanz, Gabrielle Sanz, Stéphane Varupenne, Nina Meurisse, Margo Abascal
Rating: PG
Runtime: 72 minutes


A year or two ago, I asked my mom whether she feels like her age, or if she feels younger. I told her that I still don't feel like I'm an adult, that I feel like a teenager disguised as a person in their mid-twenties. I wanted to know if my mom had ever felt this feeling, and if she had, if it ever goes away—if people ever reach a point where they know that they've finally, officially stepped into adulthood and shed their adolescence. She admitted that sometimes she does feel like she ought to: Like a woman in her early sixties. But most of the time, in every way that isn't physical, she still feels like a kid. In Petite Maman, Céline Sciamma's follow-up to 2019's Portrait of a Lady on Fire, the French director returns with a much smaller affair by comparison: A compact, 73-minute (yet nonetheless affecting) portrait of grief, parenthood and the constant dialogue between our past and present selves. Following the death of her maternal grandmother, eight-year-old Nelly (Joséphine Sanz) travels with her parents (Nina Meurisse and Stéphane Varupenne) to her mother's childhood home. By all accounts, little Nelly seems to get on well with her mother. During the journey from the nursing home, Nelly attentively feeds her grieving parent cheese puffs and apple juice from behind the driver's seat, then slides her tiny arms around her mother's neck in an embrace to comfort her as she steers the wheel. But grief is a concept largely foreign to a child wise beyond her years and eager to play pretend as an adult, yet still distant to the reality of death. In the wake of her grandmother's passing, as her mother clears out her old family things from the house, Nelly laments with more annoyance than anything that she bid a farewell to her relative that wasn't the right kind of goodbye. She would have given her a better goodbye if she had known it would be her grandmother's last. "We can't know," her mother tells her, and the two of them fall asleep wrapped in each other's arms. But when Nelly awakes the next morning, her mother is gone. It's a discovery less crushingly felt due to an implied absence that Nelly is familiar with. And her spacy yet well-meaning father can't give Nelly a straight answer as to where her mother has up and left, but he doesn't seem too concerned about it. The grieving process is something he's acquainted with, but something he's reluctant to impart upon a young kid. So, Nelly, an only child, goes off to play in the woods by herself to occupy her time during this confusing interlude. It's there in the wilderness behind her mother's old house that Nelly discovers a little girl about her height, about her same hair color and face shape, who lives in a home exactly like the one just beyond the path in the woods where Nelly came from. A little girl named Marion (unsurprisingly, Joséphine's twin sister, Gabrielle Sanz) who's building a branch fort in the woods; the same branch fort that Nelly's mother had once made when she was around Nelly's age. With a gentle touch, Sciamma crafts a profound, easily digestible film that takes heavy themes and makes them bite-sized. She looks at the way we speak to one another, and to ourselves, at every age, and how these conversations are inevitably dulled in the schism between a child and their parent. Our parents only know one sliver of our own personhood just as time has robbed us of knowing our parents, their proximity to changing our diapers and teaching us to drive stunted by the lives we create as we become our own people, and as we grow to understand that our parents are people, too. Petite Maman is about this dialogue we create with our families that is just as meaningful, if often frustrating, amidst the fractures inherent to our relationship with them.—Brianna Zigler
---
25. Turning Red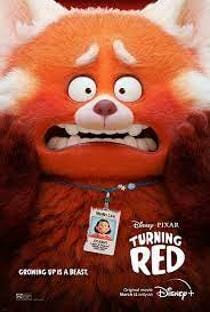 Release Date: March 11, 2022
Director: Domee Shi
Stars: Rosalie Chiang, Sandra Oh, Ava Morse, Maitreyi Ramakrishnan, Hyein Park, Orion Lee, Wai Ching Ho, James Hong
Rating: PG
Runtime: 100 minutes


Filmmaker Domee Shi (who delivered the best short Pixar's ever made in Bao) becomes the first woman to direct a Pixar movie alone, and her floofy red panda's coming-of-age story stretches the strengths of the company's legacy. Turning Red is a hyper-cute whirlwind of figurative layers and literal loveliness, dense with meaning and meaningful even to the most dense among us. An exceptional puberty comedy by way of Sanrio-branded Kafka, Turning Red's truthful transformations are strikingly charming, surprisingly complex and satisfyingly heartfelt. And yes, so cute you might scream until you're red in the face. Hyperactive 13-year-old overachiever Meilin Lee (Rosalie Chiang) likes to think she runs Toronto with her weirdo friends, partitioning her life into boy-band obsession, extracurricular exceptionalism and deference to intense mom Ming (Sandra Oh) and soft-spoken dad Jin (Orion Lee). She's got it all balanced, embodying the multiple identities we develop as we become our own people with the overwhelming energy of someone discovering this exciting new freedom for the first time. Chiang's crackling vocal performance and a blistering visual pace right out the gate make it clear that Mei's a ridiculous little goober who knows exactly who she is. That is, until she's "visited by the red panda." What initially seems like a fairly straightforward allegory for the bodily betrayal and raging emotions of puberty starts scooping up more and more relatable elements into its impressive, finely detailed bear hug. Shi and co-writer Julia Cho weave an ambitious amount of themes into a narrative that's main plot engine is boy-band concert lust. Its love-hate bout with puberty is obvious, but self-actualization, filial piety and intergenerational trauma keep its romping red wonder from feeling one-note or derivative of underwhelming transformation tales. Turning Red's oddball characters and well-rooted fantasy inject personality into the common plot device. Not only one of Pixar's best efforts from the last half-decade, Turning Red is one that overcomes some of the animation giant's weaknesses. It's original and human-centric; it's not particularly beholden to messages more weepy for adults than enjoyable for children. It's funny without being overly witty and smart without being overly heady. Shi displays a fantastic ability for integrating the specific and personal into the broad beats of a magical cartoon, all done sweetly and endearingly enough to become an instant favorite among modern kids and those who'll recognize their past selves. —Jacob Oller
---
26. Girl Picture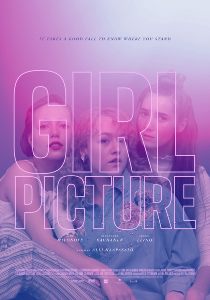 Release Date: August 12, 2022
Director: Alli Haapasalo
Stars: Aamu Milonoff, Eleonoora Kauhanen, Linnea Leino
Rating: NR
Runtime: 100 minutes


Watch on iTunes
Growing up can be brutal. Especially when you're at what Finnish director Alli Haapasalo describes as the "liminal" age of 17 or 18—aware enough to know you want more, young enough not to know how to get it. In Haapasalo's beautifully designed, emotionally honest Girl Picture, three teenagers who are not exactly girls and not yet women look for love, sex, belonging and, most importantly, the strength of their own voices to carry them through a moment in limbo. Ronkko (Eleonoora Kauhanen) and Mimmi (Aamu Milonoff) are best friends, classmates and coworkers at a smoothie shop where they use their free time to tell each other everything. Emma (a graceful and compelling Linnea Leino) is a figure skater and fellow classmate with an eye set on the European championships, and a mother who just wants her to take some time to be a kid. When a high-strung Emma locks eyes with a cynical Mimmi at the smoothie counter, sparks fly. Whether those sparks are between friends, enemies or lovers isn't made clear until a mutual classmate jokingly invites Mimmi and Ronkko to the party Emma begrudgingly attends that night. While Emma and Mimmi are making nice on their own storyline, Ronkko (whom Kauhanen plays with an endearing, open bubbliness) is on a mission to orgasm, or at least to figure out what's going wrong in her hookups. Staunchly heterosexual and in dogged pursuit of pleasure, she stumbles from one oversexed, awkward interaction to another. These are stories on a micro scale, but Haapasalo treats them with an investment and verve that respects her characters. When you're walking the tightrope of your late teens, every day is the most important day of your life, every argument the one that will potentially bring the sky tumbling down. That Haapasalo and screenwriters Ilona Ahti and Daniela Hakulinen understand this makes for a film that not only calls out its characters on their overreactions, but examines and has great empathy for the source of those wounds. Amidst the depths of that respect and discovery, Girl Picture is a joyous, resonant snapshot of growing into one's own, and challenging even your own expectations of who you thought you could be.—Shayna Maci Warner
---
27. Saint OmerRelease Date: January 13, 2023
Director: Alice Diop
Stars: Kayije Kagame, Guslagie Malanga, Valérie Dréville, Salimata Kamate, Aurélia Petit, Xavier Maly, Robert Canterella
Rating: PG-13
Runtime: 122 minutes


In the largely white seaside commune of Berck-sur-Mer, nestled in France's northernmost reaches, literature professor Rama (Kayije Kagame) stands out. This is primarily a matter of her skin color, a rich, flawless pecan in striking contrast to the town's oatmeal-hued locals. But there's also the fact of her dimension, her statuesque frame. When she first arrives in Berck, people turn their heads. In the best case scenario, Rama's steely beauty leaves them stunned. In the worst, they simply see her for her Blackness. Rama's outsider status is central to her role in Saint Omer, Senegalese filmmaker Alice Diop's latest film and departure from her traditional mode as a documentarian. Like Frederick Wiseman's A Couple, Saint Omer welds fiction with fact; it's based on the awful case of Fabienne Kabou, who in 2016 was tried for leaving her 15-month-old child to her death on the beach at high tide. Diop attended the trial, and the experience clearly made an impression on her. Saint Omer views Kabou's crime and the story unfolding in its wake through the lenses of motherhood and daughterhood, arguing that neither can be disentwined from the other. Like Diop, Rama travels to Berck to witness the trial of a woman accused of murdering her 15-month-old; here, that figure is Laurence Coly (Guslagie Malanga), a student and Senegalese immigrant. And like Diop, Rama intends to fashion Laurence's transgression into narrative fiction, as a retelling of the tale of Medea. Not that Saint Omer treats Laurence as a monster, of course. Diop peels back layer after layer of humanity in the film, confronting Laurence's awful deed head-on and clear-eyed all while sparing her judgments made through blinders. There is a version of Saint Omer where the horror of the subject gives way to horror as a genre; Diop has instead gone for a straight ahead interpretation of a nauseating tragedy, where the only thing harder to swallow than infanticide is the realization that there's very little anyone burdened by Rama's doubts can do but learn to live with them.—Andy Crump
---
28. Ambulance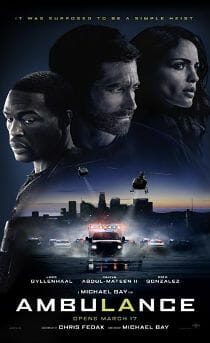 Release Date: April 8, 2022
Director: Michael Bay
Stars: Yahya Abdul-Mateen II, Eiza González, Jake Gyllenhaal, Garret Dillahunt, Keir O'Donnell, Olivia Stambouliah, Jackson White, A Martinez, Cedric Sanders
Rating: R
Runtime: 136 minutes


If Ambulance, Michael Bay's 15th feature currently basking in a gleeful critical reappraisal of Bay's canon, feels as entelechial as Bad Boys II, it can only be because Bay has found himself in the absolute best time to be Bay. Though an ensemble of Angelenos fills out the film as it barrels to pretty much the only conclusion it could have, Ambulance is about as tidy as a Michael Bay film can get. Within ten minutes we're deep in Ambulance: Strapped for money to pay his wife's escalating medical bills, let alone care for their infant son, Will Sharp (Yahya Abdul-Mateen II) agrees to join his adoptive brother Danny (Jake Gyllenhaal, always a joy to behold) on one last big score, a bank heist that goes inevitably wrong. Subsequently, they shoot a cop (Jackson White) and commandeer the cop's ambulance, also occupied by the "best" EMT in L.A., Cam Thompson (Eiza González)—just one more embittered soul in the grand gray tapestry that is the City of Angels. As Danny loses control and Will more and more accepts his fate as the offspring of a fabled bank-robbing psychopath, their bank robber father spoken of in hushed tones and unbelievable stories, the entire militarized might of the LAPD descends upon the stolen ambulance, led by Captain Monroe (Garret Dillahunt), a man who festishizes the police enough that Bay doesn't have to. Even when FBI Agent Clark (Keir O'Donnell) gets involved, he's only invited into Monroe's inner circle because he went to college with Danny. Bad Boys and the fever dream of Bad Boys II are about how Michael Bay thinks that cops must be psychopaths in order to confront a modern psychopathic world. In Ambulance, as much as his vision of the LAPD comprises sophisticated surveillance and world-killing artillery to rival the most elite military power of the U.S. government—making sure it all looks really fucking cool—he also makes sure to interrupt an especially destructive chase sequence (as he once had Martin Lawrence declare the events happening on screen obligatory and nothing else) among so many especially destructive chase sequences, to have Monroe's left hand, Lieutenant Dhazghig (Olivia Stambouliah), tell him how many tax dollars they're annihilating. Later, many, many police officers die in explosions and hails of gunfire, bodies indiscriminately everywhere. One detects glee in these scenes, as if Bay's countering Monroe's dismissal of so many flagrantly abused tax dollars by blowing up half the LAPD in a spectacle that practically demands applause. Maybe Michael Bay no longer sees the utility in unleashing psychopathic cops on a psychopathic world, but maybe he never did. In Bay's L.A., there are no sides, no good guys and bad guys, just a person who "saves my life" or doesn't—just people with holes punched into their bodies and people without. This is Bay's distinction between the "haves" and "have nots": People who have mortal trauma and people who don't. The film's disposable blue collar Italian lump, Randazzo (Randazzo Marc), puts it simply: "L.A. drivers! They're all mamalukes." Behold this urban wasteland of struggling mamalukes—it teems with more style than we'll ever deserve.—Dom Sinacola
---
29. The Northman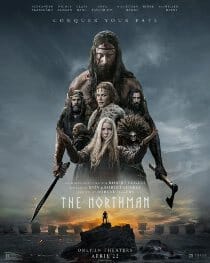 Release Date: April 22, 2022
Director: Robert Eggers
Stars: Alexander Skarsgård, Nicole Kidman, Claes Bang, Anya Taylor-Joy, Ethan Hawke, Willem Dafoe, Björk
Rating: R
Runtime: 140 minutes


Forged in flame and fury, Robert Eggers' The Northman is an exquisite tale of violent vengeance that takes no prisoners. Co-written by Eggers and Icelandic poet Sjón (who also recently co-wrote A24's Icelandic creature feature Lamb), the film is ever-arresting and steeped in the director's long-standing penchant for period accuracy. Visually stunning and painstakingly choreographed, The Northman perfectly measures up to its epic expectations. The legend chronicled in The Northman feels totally fresh, and at the same time quite familiar. King Aurvandill (Ethan Hawke) is slain by his brother Fjölnir (Claes Bang), who in turn takes the deceased ruler's throne and Queen Gudrún (Nicole Kidman) for his own. Before succumbing to fratricide, Aurvandill names his young son Amleth (Oscar Novak) as his successor, making him an immediate next target for his uncle's blade. Narrowly evading capture, Amleth rows a wooden boat over the choppy waters of coastal Ireland, tearfully chanting his new life's mission: "I will avenge you, father. I will save you, mother. I will kill you, Fjölnir." Years later, Amleth (played by a muscular yet uniquely unassuming Alexander Skarsgård) has distinguished himself as a ruthless warrior among a clan of Viking berserkers, donning bear pelts and pillaging a series of villages in a furious stupor. The Northman is an accessible, captivating Viking epic teeming with the discordant, tandem force of human brutality and fated connection. Nevertheless, it's worth mentioning that the film feels noticeably less Eggers-like in execution compared to his preceding works. It boasts a much bigger ensemble, seemingly at the expense of fewer unbroken takes and less atmospheric dread. In the same vein, it eschews the filmmaker's interest in New England folktales, though The Northman does incorporate Eggers' fascination with forestry and ocean tides. However, The Northman melds the best of Eggers' established style—impressive performances, precise historical touchstones, hypnotizing folklore—with the newfound promise of rousing, extended action sequences. The result is consistently entertaining, often shocking and imbued with a scholarly focus. It would be totally unsurprising if this were deemed by audiences as Eggers' definitive opus. For those already enamored with the director's previous efforts, The Northman might not feel as revelatory as The Witch or as dynamic at The Lighthouse. What the film lacks in Eggers' filmic ideals, though, it more than makes up for in its untouchable status as a fast-paced yet fastidious Viking revenge tale. The Northman is totally unrivaled by existing epics—and perhaps even by those that are undoubtedly still to come, likely inspired by the scrupulous vision of a filmmaker in his prime.—Natalia Keogan
---
30. The Worst Person in the World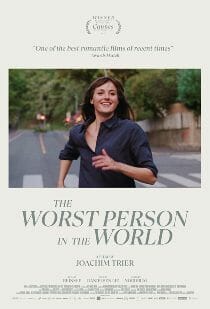 Release Date: February 4, 2022
Director: Joachim Trier
Stars: Tanya Chowdary, Anders Danielsen Lie, Herbert Nordrum
Rating: R
Runtime: 128 minutes


Millennials were born into a world that no longer demands much of young people, yet somehow expects even more of us. Not as long ago as we might think, it was the norm for adults in their 20s and 30s to have it all figured out. A spouse, a career, a gaggle of children—at least one of these things and even better if all three. Young people now are caught in this strange purgatory between child and adult. We are afforded more time to become who we want to be and there is more pressure than ever to do so. Enter Julie (Renate Reinsve, Dakota Johnson's long-lost twin), a fickle Norwegian who has never stayed committed to one thing in her entire life. A teenaged overachiever, she dabbled in medicine before she discovered that she was more interested in matters of the soul than the body. So, she cuts and dyes her hair, dumps her med school lover and pivots to psychology pursuits before burning that all down too, shifting once again—this time to photography. But unsurprisingly, photography manages to bore Julie as well, and soon enough she's off to the next new thing, next new hairstyle, next new guy in the adult coming-of-age film that is Joachim Trier's The Worst Person in the World, the director's follow-up to the 2017 supernatural thriller Thelma and his fifth film overall. Prior to this breakneck, whimsically-scored narrated montage of Julie's life so far (edited with precision by Olivier Bugge Coutté and scored by Ola Fløttum), the narrator explains what's going to happen: This is a film in twelve chapters, complete with a prologue and an epilogue. Thus, The Worst Person in the World functions like a fractured collection of moments in one person's life as they strive for self-actualization. The chapters are never consistently timed, some lasting only a few minutes and others lasting the length of a television episode, creating an atmosphere in which we never know how much time has passed, and yet time is passing all the same—and quickly—for Julie. When we've finally caught up to her present, she's entered into a long-term relationship with a successful, 44-year-old graphic novelist named Aksel (Anders Danielsen Lie), whose prosperous career has given her the stability to work a day job at a bookstore while she decides what she wants to set her sights on next. Joachim Trier's The Worst Person in the World is as indecisive as its endlessly curious heroine, but it is an invigorating, exceedingly kind portrait conveying that the journey is just as—if not more—crucial as the place we end up.—Brianna Zigler
---
31. Marcel the Shell with Shoes On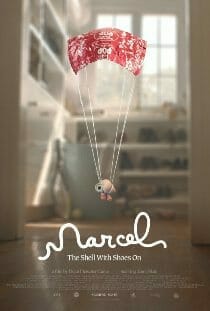 Release Date: June 24, 2022
Director: Dean Fleischer-Camp
Stars: Jenny Slate, Rosa Salazar, Thomas Mann, Isabella Rossellini
Rating: PG
Runtime: 89 minutes


Marcel the Shell with Shoes On gives us the opportunity for a delicate, whimsical and poignant escape that will make you feel stronger, taller and better for it on the other side. Who knew that a one-inch shell with shoes on would be our existential savior this summer? If you were poking around YouTube about a decade ago, you might have been witness to the viral introduction of Marcel the Shell with Shoes On. The tiny shell with insightful observations, and questions, about our everyday existence evolved into a trio of stop-motion animated shorts created by director Dean Fleischer-Camp and writer Jenny Slate (who also voices Marcel). It took more than a decade for the pair, along with co-writers Nick Paley and Elisabeth Holm, to come up with a broader story that would bring their bitty big thinker onto the big screen for a worthy continuation of his adventures. What they came up with connects loneliness, grief, hope and Lesley Stahl. No prior knowledge is necessary walking into Marcel the Shell with Shoes On, because the first act sets up the broader origin story for Marcel and their family, as well as recreates the heyday of their Internet notoriety into the film's overall story. Taking place in a lovely Airbnb rental home in Los Angeles, Marcel is a resourceful little shell who lives in the vast home with his aging Nona Connie (Isabella Rossellini). Marcel spends most days creating Rube Goldberg contraptions, out of everything from standing mixers to turntables, to navigate challenges like climbing stairs or shaking kumquats from outside trees for food. The rest of their time is spent watching out for Connie as she gardens and makes friends with insects who assist in her garden-box tending. As Connie's gotten more frail and forgetful in her old age, Marcel is the dutiful and gentle caretaker who cherishes her presence as his only existing family. Like the shorts, the canvas for Marcel the Shell with Shoes On is our real world, so Fleischer-Camp and cinematographer Bianca Cline are tasked with turning the mundane—a nice but regular old house—into a micro-playground filled with dappled light and ordinary obstacles meant to push Marcel's ingenuity. Coffee tables become ice rinks, plant boxes become communal gardens and washing-room window sills become contemplative nooks for self-reflection. Their macro lens reframes everything we take for granted and makes them charming spaces for Marcel to navigate—and for our eyes to discover with fresh perspective. Of course, the cynics and the naysayers may accuse Marcel the Shell with Shoes On of being too twee or not cinematic enough. That's ok. From the jump, a huge part of the film is allowing yourself to go to the tender places this movie intends to take you. This is an introspective journey that, if you let it, shatters the tiny boundaries of Marcel and Connie's shells, connecting us all to the wealth of shared experiences, feelings and wants that take up essential space inside every one of us. That we can learn to embrace those things, with such vulnerability and bravery, from an anthropomorphic mollusk proves the true power of cinema.—Tara Bennett
---
32. Mad God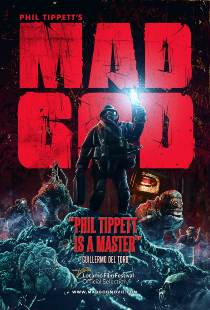 Release Date: June 15, 2022
Director: Phil Tippett
Stars: Alex Cox, Niketa Roman, Satish Ratakonda
Rating: NR
Runtime: 85 minutes


Though it begins by quoting the 26th chapter of Leviticus—"I will lay your cities in ruin and make your sanctuaries desolate and I will not savor your pleasing odors"—Mad God plays out like the Book of Revelation. Punishment and apocalypse are writ large and brown in feces and industrial run-off. Medical malpractice means more than negligence, it means quacks and ghouls elbow-deep in your guts. All is grist, everything is decay, human bodies little more than rag dolls made of shit. A so-called "She-it," a screeching, walking tumor of hair and bared teeth, defends her beaked young against the mania of Mad God's wasteland, wielding a cleaver. (All while I crammed so-called "Cheez-Its" down my gullet, watching and ceaselessly consuming.) Your pleasing odors escape un-savored into the ether. And just when you think you've reached the bottom of Hell, convinced there are no more realms of the beyond left to unveil, you see there is always more bottom, always more beyond. You see whole universes of innocent creatures suffering behind heavy vault-like doors, within the memories of one disposable martyr after another, in the spaces yet to be born. In a series of ever-obliterating visions, Mad God reduces the human experience to cosmic chum. It's deeply upsetting, and often just as stirring. It would be a pretty clearly nihilistic piece of work, too, were it not such a careful, frequently astounding achievement. A stop-motion film 30 years in the making—beginning with an idea sparked during a lull in shooting Robocop 2—Mad God is mostly the work of one man, legendary animator Phil Tippett, every elaborately nauseating set hand-fashioned over the course of decades. In Mad God, life seems meaningless. Stories don't end when protagonists die because there are only antagonists running reality. And yet, as punishing as the film can get, it's also clearly, fully realized, as pure a translation of a remarkable man's bodily prowess—action, reaction, sinew and muscle and bone in tandem, the heartrending inertia of all things moving toward obliteration and the patience to let that happen—as we're privileged enough to get from someone who's already given us so much of himself. For all the grossness, all the bodily fluids and misery and Dan Wool's charmingly contratonal music, for all the cynicism about the nature of the human race, Mad God is ultimately hopeful. It's an absolution, for Tippett and maybe for us too. Nothing that's taken 30 years, and so much health and sanity, could be anything but.—Dom Sinacola
---
33. West Side Story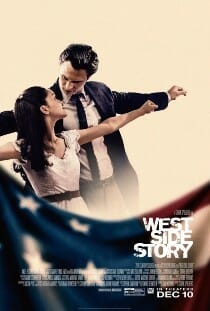 Release Date: December 10, 2021
Director: Steven Spielberg
Stars: Ansel Elgort, Rachel Zegler, Ariana DeBose, David Alvarez, Mike Faist, Brian d'Arcy James, Corey Stoll, Rita Moreno
Rating: PG-13
Runtime: 156 minutes


Shoot it loud and there's music playing; shoot it soft and it's almost like praying: Steven Spielberg's West Side Story pumps the classic for exactly that, classicism, by milking the musical's dynamics for maximum expressiveness. Its romance? At its most tender. Its dance? At its most invigorating and desperate. Its songs? As if "Maria" or "Tonight" needed another reason to stick in your head, they're catchier than ever. Even if you don't know the lyrics, you know the snaps. And you won't even need that level of familiarity to get swept up. Spielberg's been working up to a full-throated musical for decades and he comes at this movie like he's got something to prove: If there was ever any doubt that he's a cinematic peer to Leonard Bernstein and Stephen Sondheim, West Side Story sets it firmly aside. It's a stunning, loving spectacle that confidently scales the fence right to the top of the movie-musical pack. Justin Peck, choreographer of the New York City Ballet, highlights the characters' simmering physical threat and sexual power (not mutually exclusive among the charged dancers) by making the most of his performers' long limbs and extravagant costumes. Bright dress ruffles and beefy arms twirl in magical, powerful symmetry. Spielberg, in turn, stages the numbers to fully explore the space (when sparring in the salt warehouse or on the dance floor) or lack thereof (when melting hearts in Tony and Maria's fire-escape rendezvous). Nearly every shot is foregrounded with impediments, be they chain-link fences keeping the boys trapped in their circumstances, onlookers framing spotlit dancers, or wrought iron grating separating lovers. It's a city, after all. Cluttered. Messy. Full of people, things—and potential. Attraction. Camaraderie. Respect. Encapsulated in stand-offs and close-up faces. These are shots that already look like classics, not because they mimic the 1961 film (though Spielberg's clearly a fan and nods its way in a few key moments), but because they look like they were dreamed, planned and pulled off. You can feel the achievement, yet there's nothing stagey here: The film's two-and-a-half hours either zip along or linger so closely around the campfire glow of its couple's radiating affection that you'd happily stay with them all night. With Rachel Zegler as Maria, surrounded by other scene-stealers performing some of Broadway's best, it also feels like a sure-fire hit. If you've never been a musical person, here's your way in. If you're already a convert, Steven Spielberg will make you love West Side Story all over again.—Jacob Oller
---
34. Riotsville, USARelease Date: 2022
Director: Sierra Pettengill
Rating: NR
Runtime: 90 minutes


Sierra Pettengill is fascinated by the ways that Americans reveal their true character in the monuments they construct and the behaviors they exhibit. The director of Graven Image, a study of Stone Mountain that played at True/False in 2019, returns with Riotsville, USA, which shines a light on a little-known corner of our history. Concerned by the increase of urban rioting in the 1960s, President Lyndon Johnson commissioned a panel to get to the root of what was causing these uprisings—meanwhile, the American military began running drills in manufactured cities to train for future civil unrest. Drawing from priceless archival footage, Pettengill illustrates how systemic racism, then as now, is ignored in favor of other "solutions"—in this case, the buildup of law enforcement to stamp out protest. The scenes of the Riotsville training—complete with cops woodenly playing rioters—would be funny if there wasn't something profoundly chilling about the way that those in power callously view those subservient to them. The documentary is so enraging it may inspire you to take to the streets. —Tim Grierson
---
35. Petrov's Flu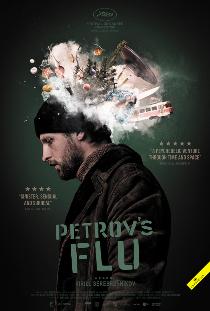 Release Date: September 23, 2022
Director: Kirill Serebrennikov
Stars: Semyon Serzin, Chulpan Khamatova, Vladislav Semiletkov, Yuri Kolokolnikov, Ivan Dorn, Yuri Borisov, Yulia Peresild, Aleksandr Ilyin
Rating: NR
Runtime: 145 minutes


Perhaps the best way to describe Petrov's Flu, the latest from Russian stage and film director Kirill Serebrennikov, is as an extended cinematic fever dream. However, this simple assessment doesn't adequately capture the film's overarching artistic thoughtfulness. It never descends into pure Dadaist absurdism, instead crafting a hallucinatory environment that's politically poetic in narrative and incisively innovative in visual style. Though Petrov's Flu is totally non-linear and at times deliriously dense, its 145-minute runtime hardly weighs on the viewer. Serebrennikov creates a compelling labyrinth of a story, composed of delusions, memories, projections, fantasies and banal real-life occurrences—all seamlessly blending and blurring together with exquisite precision. Based on the 2016 novel The Petrovs In and Around the Flu by Alexey Salnikov (a hit in Russia that's yet to be translated into English), the film begins with Petrov (Semyon Serzin) on a packed bus in bustling Yekaterinburg on New Year's Eve. Pale, clammy and incessantly coughing, Petrov looks so ill that a woman gives up her seat and demands he get off his feet. "You look cancerous," she plainly observes. "It's just the flu," he counters before taking a load off. Just one minute later, the bus comes to a screeching halt. Petrov is beckoned off the vehicle, given a rifle and ordered to partake in a makeshift firing squad. Citizens in suits and lavish fur coats are unloaded from an unmarked van, lined up against a wall and swiftly shot dead. He's thanked for his service and allowed to re-board the bus. His fellow riders look on behind dingy, fogged glass—their faces are blank, almost bored. This all occurs less than five minutes into the film, imparting a sense of whiplash onto the viewer that is exhilarating in its immediacy. With Petrov's Flu finally releasing stateside after premiering at Cannes in 2021 (which the director was barred from physically attending), the liberatory nature of the film is entirely palpable. Like downing shots of vodka after receiving dizzyingly good news, the film's harsh bitterness gives way to an intoxicating warmth that eats at the very fabric of reality. Only the sobering chill of the next morning will determine the veracity of the previous night's exploits, some actions far more uncanny than others only in retrospect.—Natalia Keogan