Charlize Theron Kicks Even More Ass in Second Trailer for Atomic Blonde
Image via Focus Features/YouTube
Movies
Video
Atomic Blonde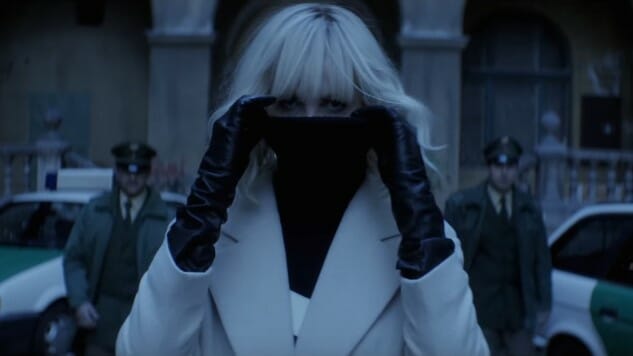 "This only ends one way: a bullet." What a perfect line. Charlize Theron's Agent Lorraine Broughton utters this in the new trailer for the forthcoming killer-spy flick, Atomic Blonde, and we believe her.
Theron is really ripping into these bad dudes, even going so far as to pummel a couple of guys with a red high-heel. It's nuts. There's also plenty of neon, whirling camera-work and fancy gunplay, a la John Wick—appropriate, considering that film's helmer David Leitch is behind the camera on Atomic Blonde. And Theron looks really dialed-in here, kicking and punching with strength of a thousand John Wick's—the film's synopsis says she's "equal parts spycraft, sensuality and savagery." So, yeah, we're excited for this.
Atomic Blonde hits theaters on July 28, and also stars John Goodman, Til Schweiger, Eddie Marsan, Sofia Boutella and Toby Jones. Watch the new trailer above, and the previous (red-band) trailer here.